'Totally drunk', Sara Ali Khan Found In Intoxicated State, People Furious After Watching Sara Ali Khan's Video!!
Sara Ali Khan is one of the beautiful actresses of Bollywood, who has rapidly made an important place in the film industry. Sara wins the hearts of fans with her acting. Not only this, the actress creates panic on social media with her pictures and videos. For this reason, after seeing Sara, from the paparazzi to the fans, everyone starts capturing her in their cameras. Amidst all this, a video of Sara Ali Khan is becoming increasingly viral on social media, which has left people furious. After watching this video everyone is assuming that Sara is drunk.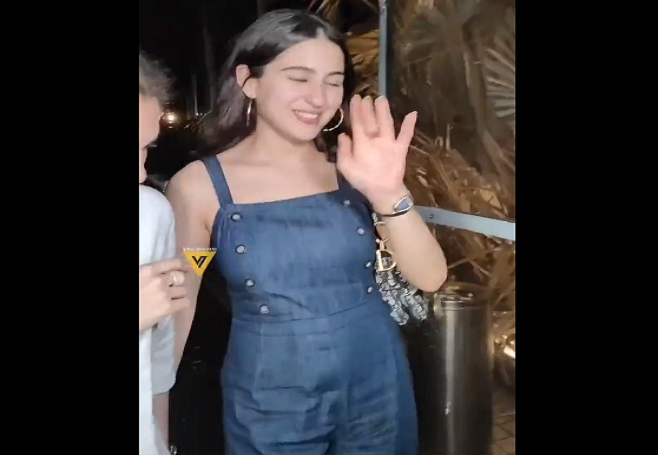 Sara Ali Khan
Actually, Sara Ali Khan was recently spotted outside Bastian restaurant in Mumbai. The actress was accompanied by her friend and actress Sharmin Segal on this occasion. It can be seen in the viral video that Sara is wearing a denim jump suit and she is walking very comfortably holding her friend's hand. During this, she also says hi looking at the camera. After this, when Sara enters the restaurant, the actress's hand touches the security guard and that is why she is now on target of people.
https://twitter.com/varunkapurz/status/1570987589364232193?ref_src=twsrc%5Etfw%7Ctwcamp%5Etweetembed%7Ctwterm%5E1570988521384738816%7Ctwgr%5Ed16af503b6c86adfe6606650071ffe079ba90daf%7Ctwcon%5Es3_&ref_url=https%3A%2F%2Fwww.amarujala.com%2Fentertainment%2Fbollywood%2Fsara-ali-khan-trolled-for-latest-video-goes-viral-on-social-media-users-reacted-she-is-totally-drunk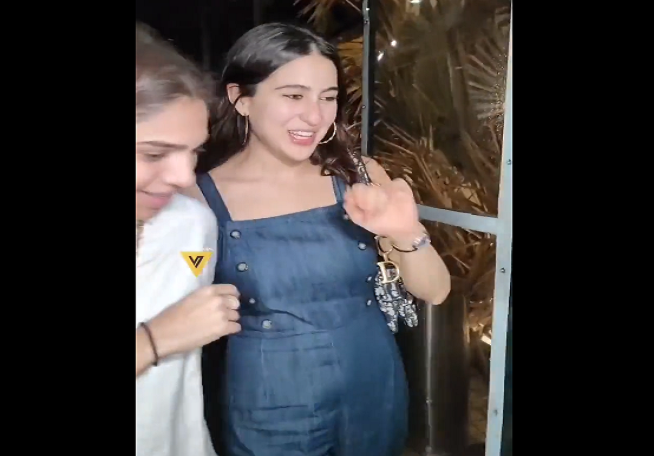 Sara Ali Khan
Users on social media believe that Sara is heavily intoxicated in this video and the actress is not able to walk properly. One user wrote, 'She is not conscious at all and did not even know that her hand was touched by the security guard.' Another user wrote, 'Why is she getting so touched by the guard?' Similarly, another user wrote, 'She is completely drunk, can hardly walk.' Meanwhile, many people also wrote about Bollywood Boycott.
Let us tell you that for the past few days, Sara Ali Khan is in the headlines due to her relationship with cricketer Shubman Gill. Both were spotted in a restaurant, after which it has been claimed that Sara and Shubman are dating each other.