When Dharmendra Saw Hema Malini For The First Time And Said 'Changi Kudi.'
There are many such superhit couples in the Bollywood industry, who are loved by the fans not only on screen but also off-screen. In this list, the names of Bollywood's 'Heman' Dharmendra and 'Dream Girl' Hema Malini are included. The love story of Hema Malini and Dharmendra is always very famous in Bollywood. Dharmendra and Hema are husband and wife but both have known each other since there was nothing like the love between the two. In those days Hema was happy in her life and Dharmendra was with his first wife Prakash Kaur. But do you know that, when Dharmendra saw Hema Malini for the first time, Dharmendra could not stop himself from praising Hema's beauty? But during this Hema gave a funny reaction to Dharmendra.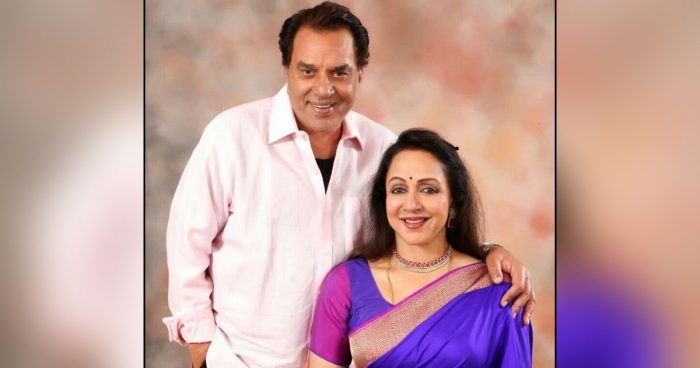 Hema Malini has openly told about her first meeting with Dharmendra in her biography 'Hema Malini Beyond the Dream Girl'. In this book, Hema reveals that she and Dharmendra met for the first time during the premiere of KA Abbas's film. According to a report in The Quint, Hema Malini, referring to her first meeting with Dharmendra, wrote in the book that I remember, producer Ananth Swami advised my mother that, if I want to be popular, I should go to the premieres of films. Will have to go in. During this time I also got an opportunity to go to the premiere of a film. My mother had prepared me that day. She had chosen a Kanjeevaram sari for me and had also put gajra in my hair.
'I Was The Worst Thing In My First Show, Took The Whole Boat Down'- Barun Sobti On His Initial Days In Acting.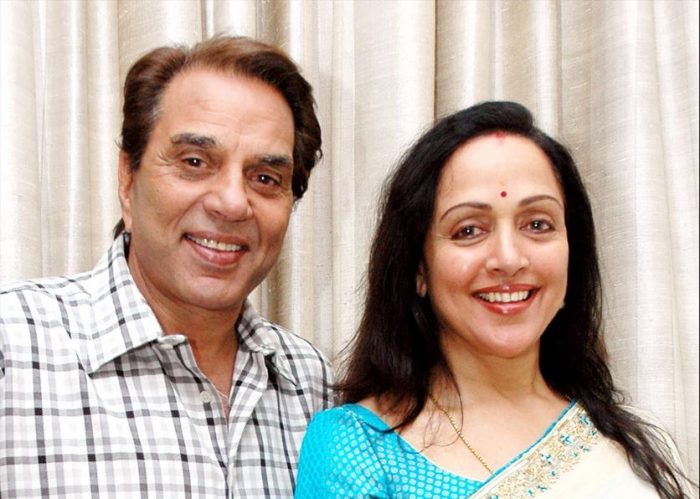 When there was an interval in the premiere of the film, then I was called on stage. Dharmendra and Shashi Kapoor were also present on the stage at that time. I remember that moment very well. I was going on stage alone. That's why I felt very ashamed on that occasion. Further Hema Malini told in the book that, in those days I had done the film 'Saudagar' with Raj Kapoor, which was not released. When I was moving on stage, I heard that Dharam ji told Shashi Kapoor in Punjabi that, Kudi Badi Changi Hai. I had ignored this talk of Dharam ji and I went ahead. However, I was ashamed to listen to him. That day I was introduced to both of them on stage. During that time I was called Raj Kapoor's dream girl.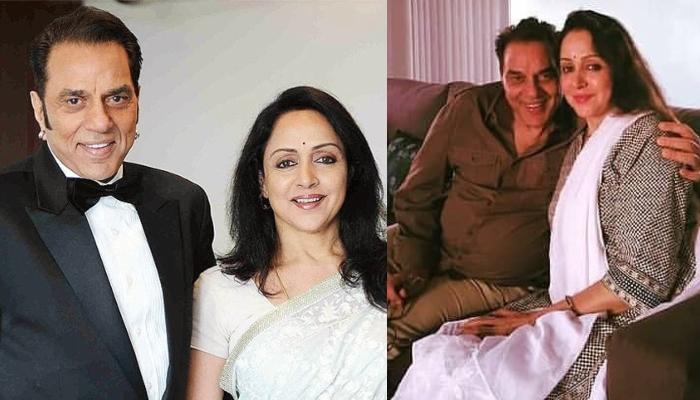 Hema Malini and Dharmendra were seen together for the first time in the film 'Tum Haseen Main Jawan'. It was only after this film that the news of their relationship started spreading slowly. However, Dharmendra was already married at that time. But when Dharmendra fell in love with Hema Malini, he left behind his first marriage and married Hema Malini in the year 1980. Dharmendra has four children Sunny Deol, Baby Deol, Ajita and Vijeta from his first marriage and Dharmendra has two daughters Isha and Ahana from his second wife Hema Malini.