Wives Of These Superstars Give Tough Competition To Bollywood Beauties; Deets Inside
Lately, the films of South cinema are getting a lot of love and appreciation from the audience. South cinema is very famous for its action, romance and interesting story. People are liking the films of the stars of South cinema so much that even Bollywood producers bought the rights of many South Indian films and made them Hindi remakes. Although some of these films were successful in the south industry but failed to win the hearts of the Hindi audience. As much as the stars of films of South cinema are famous, they are also famous for their humble nature. But as good as these superstars are, they are also their companions who hold their hands.
Like the South Superstars, their wives are also no less than anyone. Be it beauty or her behaviour, she gives tough competition to Bollywood actresses in every respect. In this article today we are going to show you the pictures of the wives of the superstars of South Cinema. After seeing them, you too will not be able to stop yourself from praising their beauty.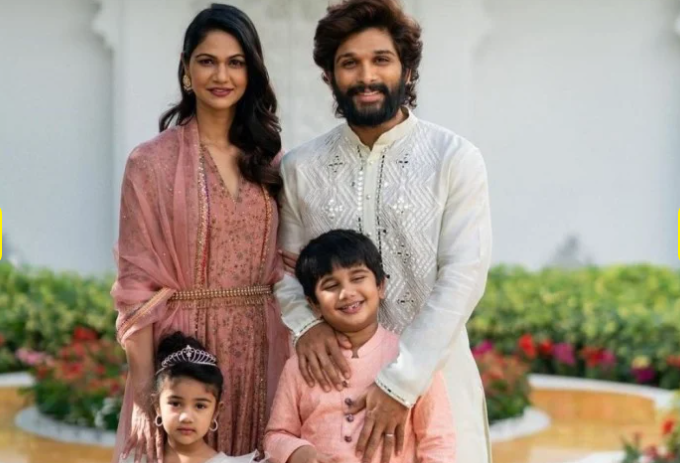 Allu Arjun-Sneha Reddy
Allu Arjun – Sneha Reddy:
Many girls are crazy about Allu Arjun's style in the South, but Sneha Reddy is the one who is crazy about Allu Arjun himself. Sneha is the daughter of businessman Kancharla Chandrasekhar Reddy. Allu and Sneha married on 6 March 2011 and have two children, a boy and a girl. Whose names are Eli Ayan and Allu Arha?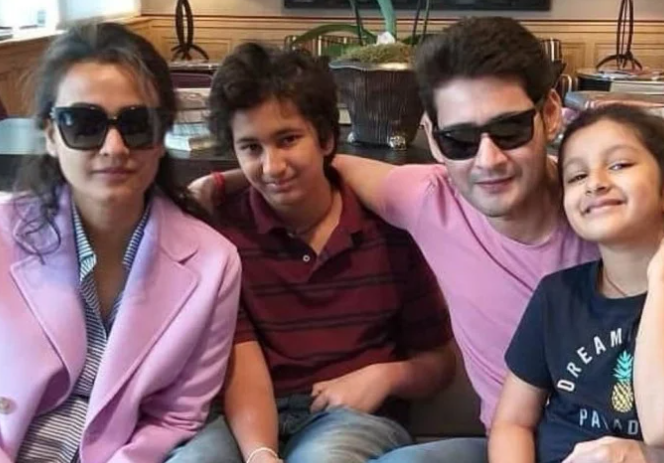 Mahesh Babu- Namrata Shirodkar
Mahesh Babu – Namrata Shirodkar:
Namrata Shirodkar and Mahesh Babu are some of the popular couples of South Industry. Mahesh Babu is the superstar of the South, while the same Namrata Shirodkar has also been a big actress of Hindi cinema and has given many successful films in her career. Mahesh Babu and Namrata first met in the year 2000 on the sets of the film 'Vamsi' and after being in a relationship with each other for four years, they got married on 10 February 2005 with pomp.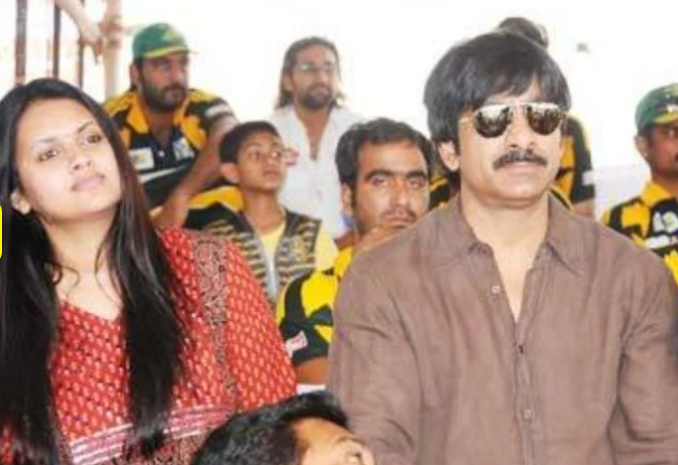 Ravi Teja- Kalyani Teja
Ravi Teja – Kalyani Teja:
Ravi Teja has a huge contribution to Telugu cinema. He has given many superhit films. Ravi Teja married Kalyani Teja in the year 2002. This pair has a boy and a girl. Their names are Mahadan Bhupathiraju and Mokshada Bhupathiraju.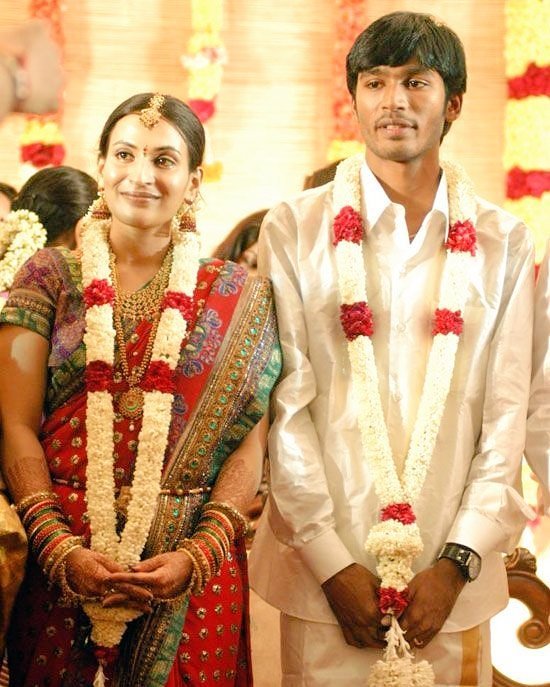 Dhanush -Aishwarya Rajinikanth
Dhanush- Aishwarya Rajinikanth:
Dhanush is the son-in-law of South's superstar Rajinikanth. Dhanush won the hearts of the audience with his acting in South cinema as well as in Hindi cinema. His song Kolaveri Di became a huge hit. Dhanush married Rajinikanth's elder daughter Aishwarya Rajinikanth on 18 November 2004. They have two sons named Linga and Yatra Raja. Dhanush will soon be seen playing the lead role in Aanand L Rai's 'Atrangi Re'. Akshay Kumar and Sara Ali Khan are in the lead roles with him in this film.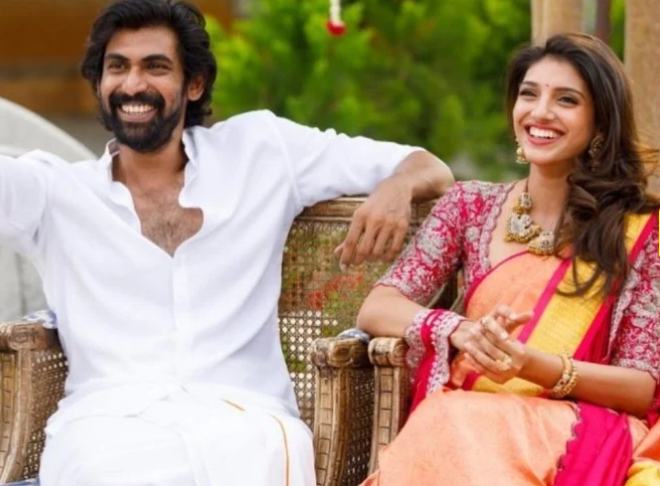 Rana Daggubati- Miheeka Bajaj
Rana Daggubati – Miheeka Bajaj:
Rana Daggubati married Miheeka Bajaj in lockdown last year. Both of them got married with full rituals at Ramanaidu Studio in Hyderabad. Rana, who has given many super hit films in South cinema, has also had a very good Bollywood career and has worked in many big films like Housefull 4, Baby, The Ghazi Attack. This actor played the character of Bhallaladeva in Bahubali. The film became a huge success at the box-office. Miheeka is a designer.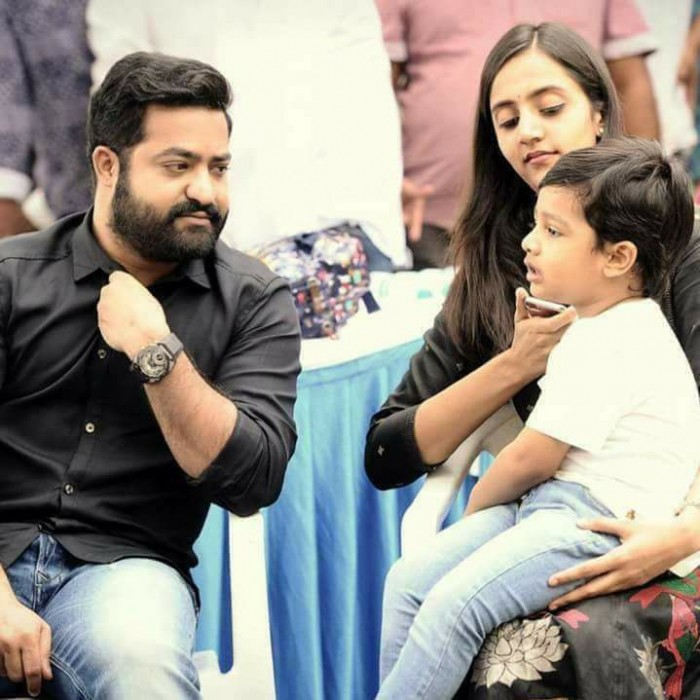 NTR Rama Rao- Jr Lakshmi Pranati
NTR Rama Rao Jr – Lakshmi Pranati:
NTR is known as an all-rounder actor in South Cinema. Apart from being a good actor, he is also famous for his dance, songs in the Telugu industry. He is the former Chief Minister of Andhra Pradesh and actor N.T. Rama Rao's son. The actor took seven rounds with Lakshmi Pranati, daughter of businessman Narne Srinivas. His wife is very beautiful and helps in business.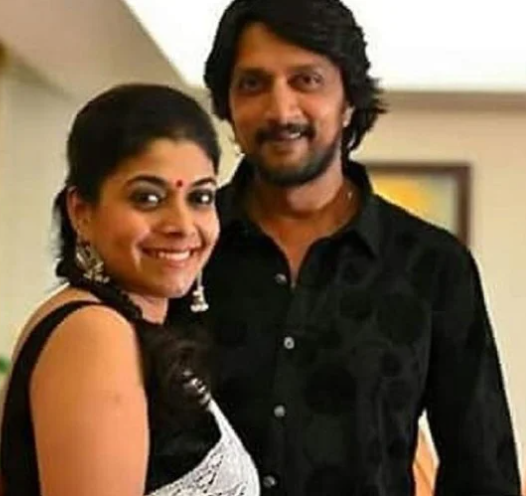 Sudeep Priya Radhakrishna
Sudeep-Priya Radhakrishna:
Sudeep is a big star of Kannada cinema. Recently he was seen in the role of villain in Salman Khan's film Dabangg 3. This actor married Priya Radhakrishna in the year 2001. They dated each other for a year before their marriage. On 9 August 2016, both of them filed for divorce. However, they later withdrew their application. Today it is a happy family.