Zendaya and Tom Holland Arrived In Mumbai Airport! What's The Reason?
The beloved Spiderman actors, Zendaya and Tom Holland, have graced Indian fans with their presence! Hollywood's sensational couple continues to win hearts worldwide, including in India. Many got the inside scoop of their arrival at Mumbai airport, caught on camera by paparazzi eager to snap a pic of the dynamic duo. Rumours are swirling that they're here for the opening event of the Nita Mukesh Ambani Cultural Centre.
As Tom Holland and Zendaya embarked on their journey to India, they effortlessly rocked a laid-back and comfortable style. Tom sported a light pink tee shirt, complemented with a dark brown jumper, paired with soft blue denim pants and a stylish cap. He completed his look with a sleek black backpack. Zendaya, the Euphoria star, kept it chic and simple with a white tee shirt, black sweatshirt, and matching trousers. Her hair was impeccably styled in a half bun, and she accessorized her outfit with a pair of glasses. Zendaya even acknowledged the paparazzi with a subtle glance towards the cameras, adding a touch of grace to her effortless style. Cast your eyes on the pictures below to witness the duo's effortless yet stylish travel style. Don't miss out on their latest pictures – scroll down below!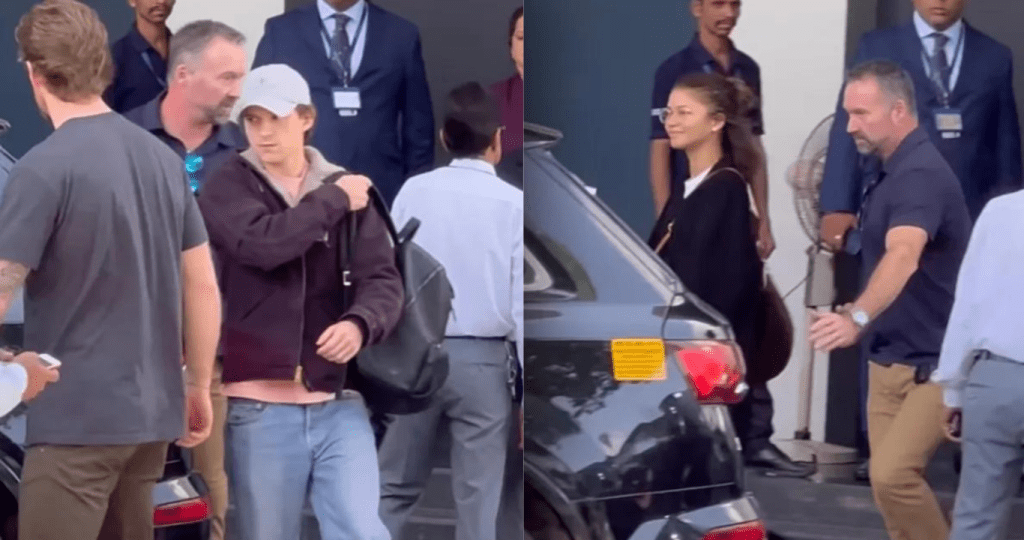 Is the Spiderman Duo tying the knot in future?
Sure, they've starred together in Spider-Man: Homecoming, Spider-Man: Far From Home, and Spider-Man: No Way Home, but what really gets us buzzing are the rumours about them tying the knot. Let's dream up some fun scenarios together and keep the Spider-Man spirit alive!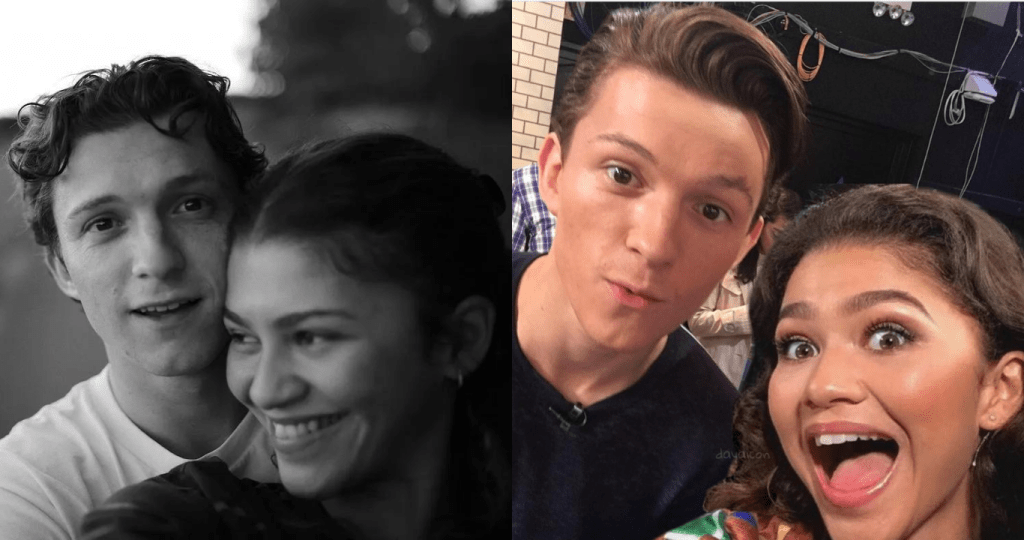 These two lovebirds have been linked since their time on the set of Spider-Man: Homecoming in 2017, but the world didn't get the confirmation they craved until July 2021 – when the PDA was in full swing. And get this – the paparazzi caught Tom hanging out with Zendaya and her mom in LA last year. Sources say the duo is in "settling-down mode" and planning a "real future together." It looks like this romance is serious and permanent, folks!