16 Years Of Marriage, Two Daughters, Know Why Farhan Akhtar's First Marriage Was Broken!
Farhan Akhtar and Shibani Dandekar are going to be with each other forever today by getting married. Shibani took entry into Farhan's life In the year 2018. In one interview Shibani says that she has known Farhan closely during the lockdown. It is quite interesting that a year after his divorce from his first wife Adhuna Bhabani in 2017, Farhan was seen everywhere with Shibani Dandekar.
But The question is why Farhan took divorce from his first wife after 16 years of their marriage and having two daughters.. ??There were all kinds of talks about the breakup of this marriage.
How did Farhan Akhtar and Adhuna meet?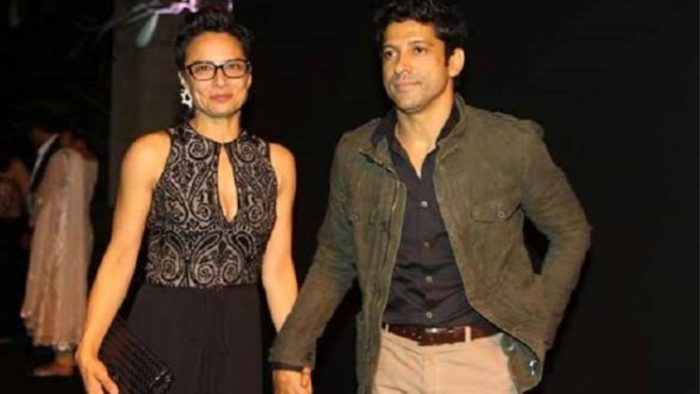 Adhuna Bhabani is a celebrity hairstylist Born in London and was 6 years old from Farhan Akhtar. She is the owner of 'Be Blunt' Salon. Farhan Akhtar and Adhuna bhabani first met at the nightclub in juhu. However, it was a very small conversation but something started from there. It is said that Farhan's sister Zoya Akhtar was the one who made them meet. That time Farhan Akhtar was directing the film "dil chahta hai".The couple fell in love from there and after dating for 3 years they got married in 2000. In the year 2001 Farhan's film Dil chahta hai was released in which adhuna was associated as a hairstylist.
Instead of their age gap, it did not affect their relationship. The pairing of Adhuna and Farhan was a super hit. Life was moving forward happily and the couple gave birth to two daughters, it was as if life came out for them. Both were seen together everywhere from Bollywood parties to award ceremonies.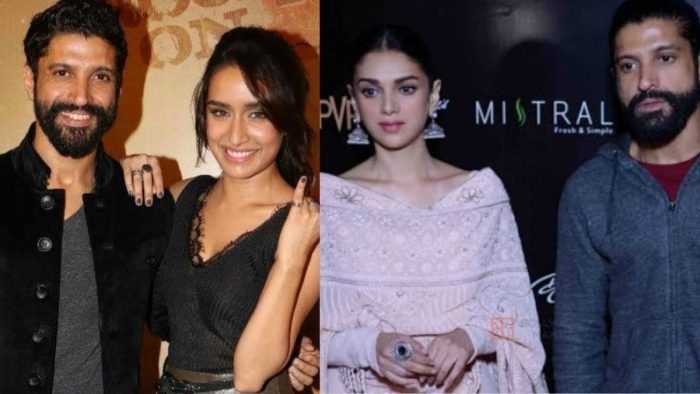 why both take divorce after 16 years of marriage? 
But In the year 2016, it was suddenly reported that Farhan and Adhuna have decided to separate and have filed for divorce. Everyone from fans to Bollywood was surprised and shocked to hear this news. In January 2017, the Bandra Family Court approved the divorce of a couple. Neither Farhan nor Adhuna have ever spoken openly about their broken relationship but there were discussions that this relationship broke due to the extramarital affairs of Farhan Akhtar. Farhan's name was associated with Shraddha Kapoor and Aditi Rai Hyadri at that time. And after the divorce Adhuna was also seen with Nicolo Morea. Their pictures created a ruckus on the internet.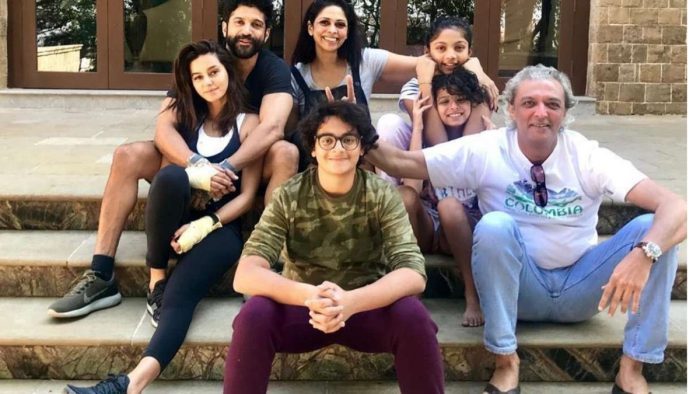 Farhan Akhtar and Adhuna Bhabani got divorced but from social media to real life, both live like friends and still take care of their daughters together. Overall, we can say both have moved ahead in their respective lives. A year after the divorce, Shibani Dandekar came into Farhan's life and now Shibani and Farhan are going to be life partners today.