5 Tips to Conserve Money While Moving to NYC
You may have heard that not only does New York City not sleep, but it is also the most expensive city to live in the United States. With that in mind, it's prudent to look for ways to decrease moving costs while relocating to New York — but not at the price of your valuables or well-being.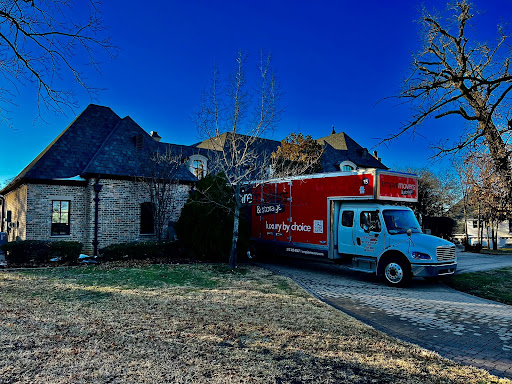 Here are some strategies to examine and reduce your moving budget to get your relocation off on the right foot:
1. Time and distance are critical determinants of your budget's bottom line.
If you have the option, consider booking in the off-season while arranging your move. The busiest seasons for movers are early spring and summer. It's no surprise, given how nice the weather is during those times.
Moving can, however, be done safely and securely during other, less busy seasons of the year. If you can relocate in the fall or winter, you could save a lot of money. By zooming in on the calendar and avoiding moves that aren't at the end of the month or on the weekend, you may be able to stretch your funds even further.
Finally, it's a good idea to budget for the unavoidable costs of a long-distance move. It comes with the territory and is required to properly transport your belongings to your new NYC home if you are relocating from a distance.
2. Think twice about "affordable movers."
It may be tempting to look for moving help on Craigslist or to bribe your old friends into helping you load your moving truck with a round of beers and pizza. But, depending on what you're relocating to and the distance you're driving to get to NYC, you might want to reconsider. Paying for the skills of skilled movers may appear to be costly, but consider this:
Do I have enough money to replace everything that breaks or is damaged along the way?

What if I get hurt while moving my belongings? How much will it cost me (in both time and money)?

How much would I be willing to spend to avoid the stress of moving?
When it comes down to it, you may discover that working with expert movers that provide low costs will result in a lower overall moving expenditure. Those who are licensed, insured, and registered with the Department of Transportation are best prepared to satisfy your requirements and assist you in budgeting. This way, there will be no surprises when you arrive in New York.
As a result, if you want to save money on your NYC relocation, always look for affordable movers who are also skilled in relocating. Do extensive research on your chosen moving company to ensure that they meet your needs and budget. Before making a decision, request price estimates to study the fees and other expenses.
3. Speak with your movers and agree on pricing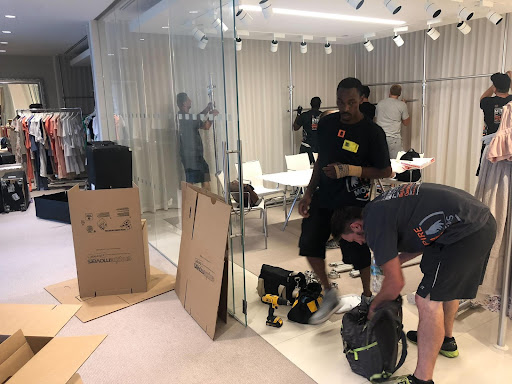 Relocating to NYC may be more complicated than simply transporting your belongings from point A to point B. Inquire with your movers about how they determine the pricing of their services. For example, do they charge by the hour, by the weight, or by the volume?
 It's also a good idea to tell your movers exactly what you need to be moved. Do you have any valuable antiques? Large objects, such as pianos or artwork? These goods must be inspected so that the movers can tell you if they have the necessary insurance and experience. If they can assist, there may be an additional payment.
Additional reasons you may incur additional, but justified, moving charges include: providing moving supplies, packing or unpacking services, assisting with assembly or disassembly of your possessions, or needing the use of stairs or an elevator in the move.
Understanding what these expenses can be, once again, can help you keep your budget in check.
On the other side, there are practical strategies to lower your overall moving costs. To save money, you can, for example, ask the moving company if you can provide the moving supplies.
In that situation, you can utilize second-hand, sturdy boxes to store your possessions. You might ask your friends if they have any extra boxes, or you can go to hardware stores or dollar stores to find some sturdy cardboard boxes at a reduced cost. To cushion and preserve your things, you can use blankets, newspapers, or bubble wrap.
By bringing your moving goods, you can reduce your relocation fees and make your NYC shift more affordable.
4. Be honest about your budget and move-in costs.
It may surprise you to find that renters, not owners, occupy 60% of available housing in New York City. Furthermore, more than half of renters spend more than 30% of their income on rent, with one-third spending more than 50% of their take-home pay.
Remember this while you negotiate all of your other bills. Furthermore, there is frequently a one-time move-in fee for rental flats.
After you sign the lease, you typically pay a security deposit (generally equivalent to your monthly rent amount) and your first month's rent. You may also be required to pay a broker charge, which can range from 8% to 15% of your annual rent.
Looking for a "no fee" apartment listing while apartment hunting may help you avoid the broker cost (which means the landlord is responsible for paying it). To reduce your monthly rent even further, try living with roommates to split the bill.
 As an added benefit, if they're relocating from the same location to NYC, they might also contribute to moving expenses!
5. Choose furniture that is inexpensive but stylish.
There are numerous approaches to this, but the most important is determining which of your present possessions must be taken with you. You may then need to downsize. Your comfortable overstuffed loveseat may be too large for your NYC apartment.
As a result, wandering around your house and decluttering before moving to NYC is the ideal option. Decide what you need to bring or throw away for your new home. Consider giving unwanted items in good functioning condition to a nearby local charity. To maximize your decluttering efforts, drop some items off at a recycling center. You can also hire a rubbish removal service to get rid of items that cannot be recycled securely.
These steps can help you reduce the number of items you need to move to NYC.
Moving with fewer stuff may reduce the expense of your initial relocation. The money you save on that fee can be used to get your new flat looking nice. The good news is that there are numerous possibilities for saving money on furniture and apartment needs that will not break the bank.
Putting some attention to where your money should go as you prepare to relocate to NYC will result in long-term savings and fewer difficulties. Another advantage is that you'll have more money to spend on dollar pizza slices and other sights and sounds in your new city!