Actress Divya Khosla's Shocking Injury Photos Trigger Massive Backlash; Checkout Story!
Divya Khosla Kumar, a popular Bollywood actress, is known for her stunning looks and personality, but recently she made headlines for a different reason. She shared photos of a brutal injury she sustained while shooting for her upcoming projects, and asked her fans for their blessings and prayers for a speedy recovery. However, some people chose to make fun of her injury, leaving insensitive comments on her social media.
Divya Khosla Kumar was heavily trolled for sharing pictures of her injury.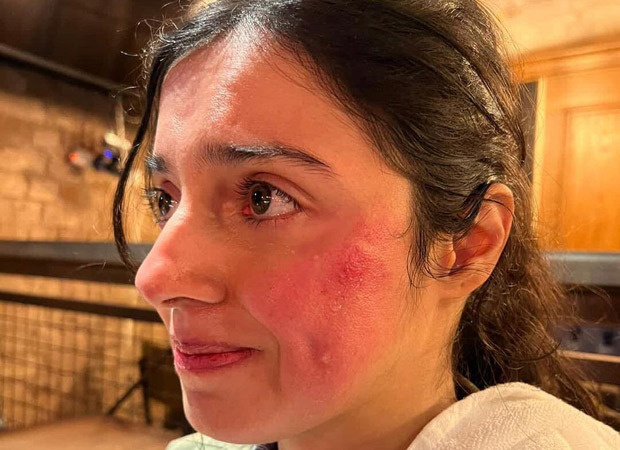 Divya Khosla Kumar revealed that the injury happened while she was filming an action sequence for her upcoming project. One side of her cheek was visibly bruised, and she shared pictures of the injury on her Instagram account. Despite her plea for well-wishes, some people chose to mock her injury instead. They made comments like "Apne Babu se foo karwa lo" and "A mother in a middle-class household gets this on a daily basis. LOL." Others questioned why she posted so many pictures of her injury.
Divya Khosla Kumar is married to Bhushan Kumar, who is responsible for taking T-Series to the next level. They got married when Divya was only 21 years old, and they have a son named Ruhaan. On the work front, she is currently shooting for her upcoming film, Yaariyan 2, in which she stars alongside Meezaan Jafri and Yash Das Gupta.
It is unfortunate that some people chose to ridicule Divya Khosla Kumar for her injury instead of showing empathy and support. Sustaining injuries during film shoots is not uncommon, and it can be a dangerous profession. It is essential to prioritize safety and take necessary precautions to prevent such incidents. As for Divya, we hope that she makes a full recovery soon and continues to entertain us with her talent and beauty.