After Salman Khan's Bodyguard Pushed Vicky Kaushal, Fans Of Both Actors FIght On Social Media!
Salman Khan and Vicky Kaushal are currently planning to attend IIFA 2023 in Abu Dhabi. Many celebrities are expected to attend this unique occasion with him. A video of Salman Khan and Vicky Kaushal from the IIFA 2023 press conference has now leaked. Based on this, Salman Khan appears to be neglecting his ex-girlfriend Katrina's husband Vicky Kaushal. The supporters are furious as a result of this.
Salman Khan Ignores Vicky Kaushal!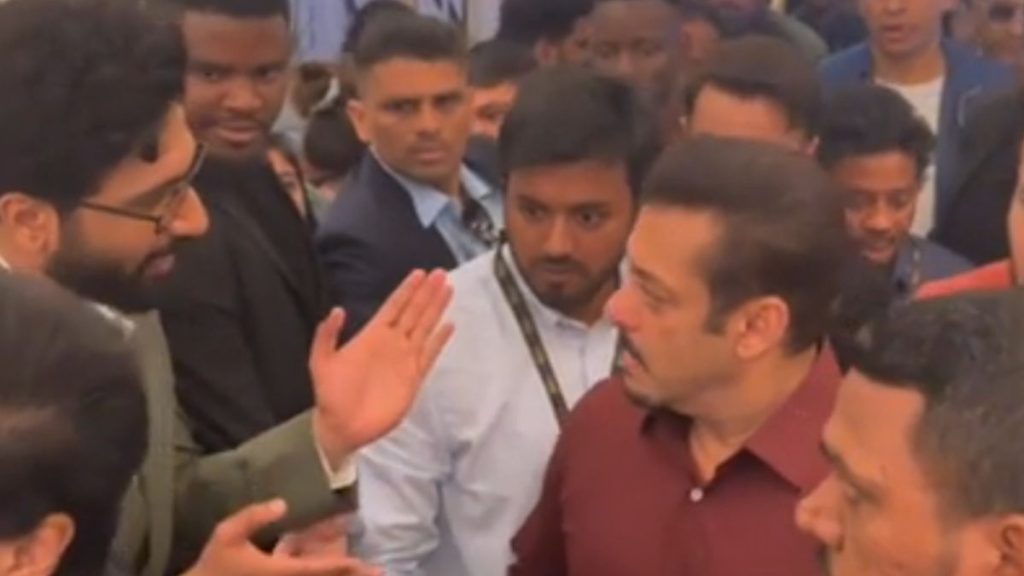 It can be noticed in Salman Khan's viral video that Vicky Kaushal is taking selfies with fans while Salman's convoy arrives. Salman is entering with a swarm of security. Vicky, on the other hand, is on the bench. Vicky tries to shake hands with Salman, but he ignores him for a few seconds before leaving. Vicky's facial expressions are apparent. In this moment, Vicky attempted to shake hands for the second time; nevertheless, Salman leaves after giving him a glance.
Salman Khan's bodyguard Pushes Vicky Kaushal away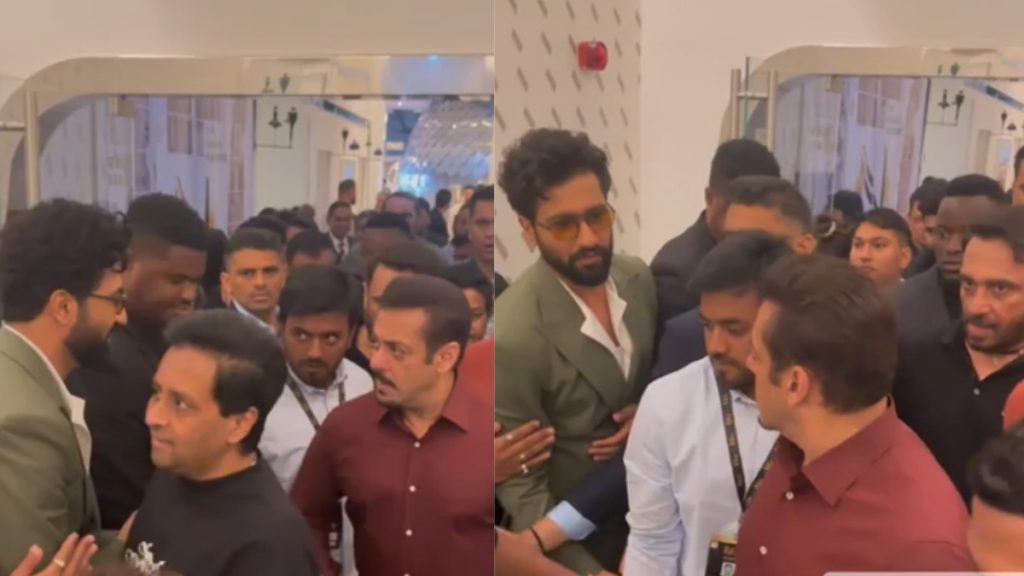 When Salman passed by, his bodyguards shoved Vicky Kaushal to the side. After watching the video, fans believe Vicky was treated like a commoner. This video quickly went popular when it was shared on social media. Some are praising Salman, while others are chastising him for his behaviour with Vicky. A Vicky kaushal fan commented on the video, saying, "If this is Vicky Kaushal, why was he removed from the side, both might have met.'
Salman khan Fans supported him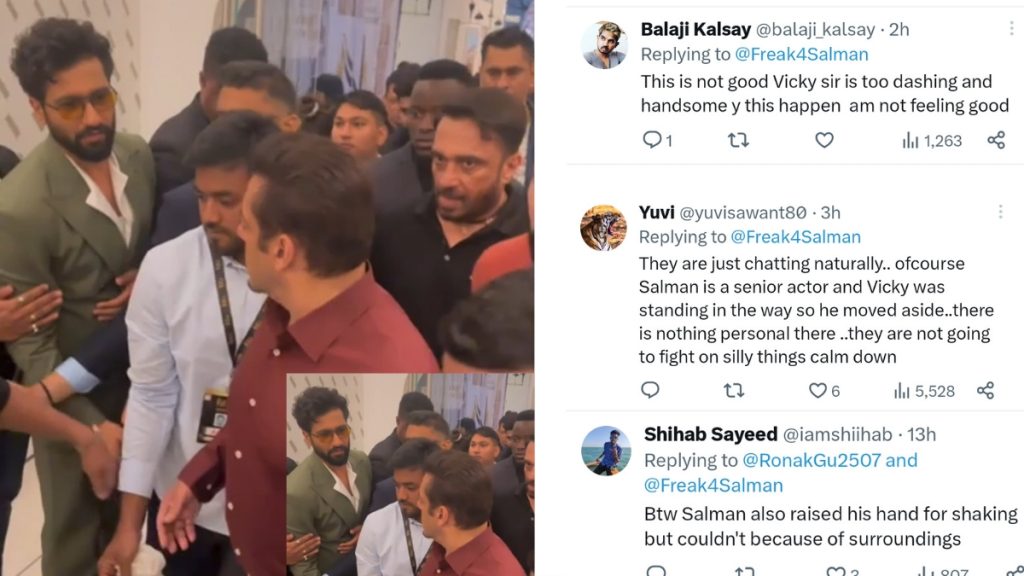 Meanwhile, a Salman's fan wrote, "Bhaijaan Tries to shake hands as well but due to security he was not able to do that he moved ahead. "However, If We look carefully It is indeed just a misunderstanding as it can be clearly seen that Salman Khan also tried to meet Vicky but due to security pressure, he couldn't.