Aishwarya Rajinikanth Is Back In The Hospital; Shared Photos & A Message For Her Fans!
Aishwarya Rajinikanth has uploaded photos from the hospital when she was hospitalized for the second time this year. The director, who was sent to the hospital last month after contracting Covid-19, stated that her second stay was due to fever and vertigo. On Monday, Aishwaryaa sent a message on her Instagram account informing her fans about her health and thanking her doctor for checking in on her.
Sharing a series of pictures of herself and her doctor from the hospital bed, Aishwaryaa wrote, "Life before covid and post covid… back again in the hospital experiencing fever and vertigo and what not!" She was dressed in hospital robes and had a drip inserted into her hand. The doctor had her hands on Aishwaryaa's shoulders and both of them were laughing and smiling in the pictures.
Thanking the medical professional, Aishwaryaa wrote, "when you get to meet one of the most beautiful inspiring motivational dynamic doctors to come and spend time with you …it (hospitalization) doesn't feel that bad. What a start to women's day eve for me to meet with you! Honour ma'am."
COVID-19 was contracted by Aishwaryaa last month. She stated that she had tested positive for HIV and had been taken to the hospital. Posting a picture of herself from the hospital, Aishwaryaa wrote in her caption: "Tested positive even after all precautions…Got admitted… Please mask up get vaccinated and be safe… Bring it on 2022! We'll see what more is that you have in store for me."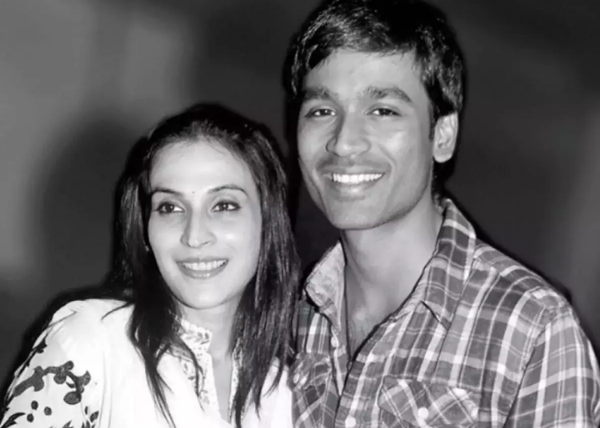 In January, Aishwarya and Dhanush made news when they announced their split. In a social media statement, Dhanush had shared, "Eighteen years of togetherness as friends, couple, as parents and well-wishers to each other. The journey has been of growth, understanding, adjusting, and adapting. Today we stand at a place where our paths separate. Aishwaryaa and I have decided to part ways as a couple and take time to understand us as individuals for the better. Please do respect our decision and give us the needed privacy to deal with this. Om Nama Shivaya! Spread love, D."