'Angoor Khatte Syndrome,' KRK Gets Trolled For Claiming Sushmita Will Beat Sanjay Dutt In Unofficial Boyfriends Count!
The self-proclaimed film critic Kamal Rashid Khan aka KRK is known for hitting below the belt with his controversial comments on Bollywood celebrities. He often gets trolled for the same too. And this time, it is no different.
KRK took a dig at the relationship of the founder of IPL Lalit Modi and former Miss Universe Sushmita Sen. He slut-shamed Sen by comparing him to Sanjay Dutt. He took to Twitter to pen his thoughts. "If you will ask about unofficial boyfriends of #SushmitaSen then she will defeat Sanjay Dutt by far," KRK  wrote.
Soon after his tweet got noticed, KRK got trolled mercilessly for his sexist comment. A netizen questioned that if Sanjay Dutt is called a stud for having too many girlfriends, why is Sen tagged wrongly for the same. Another user said that KRK cannot even stand in front of Sushmita Sen with his size. A third user wrote, "She is a millionaire (dollar). She doesn't need his money. Anyway. Her life. His life."
Take a look at some of the tweets defending Sushmita Sen: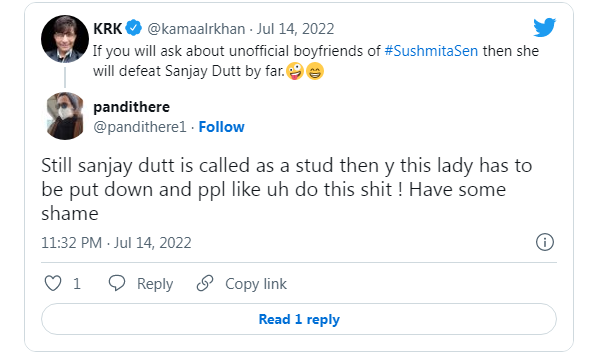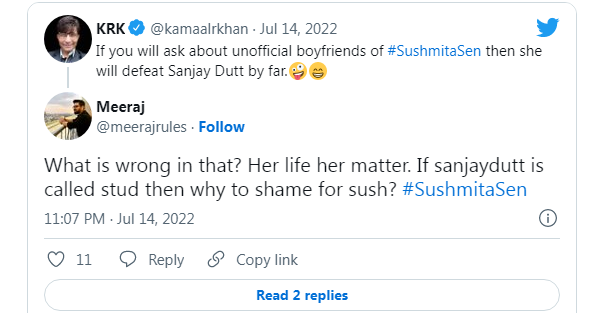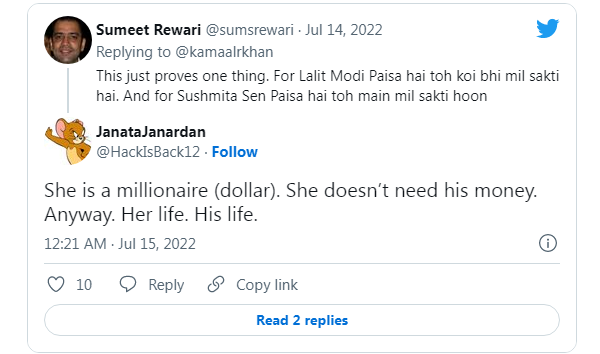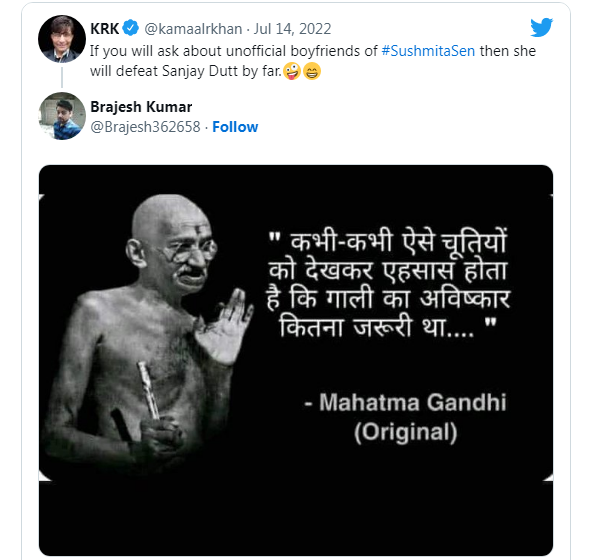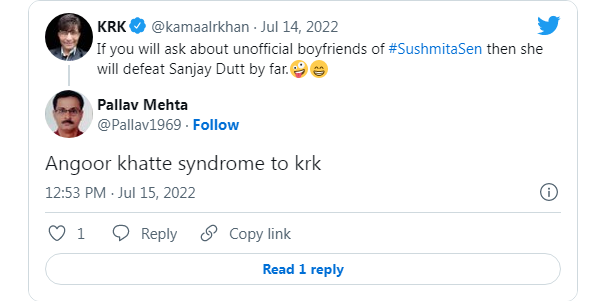 Earlier than this, KRK took a funny jibe at Lalit-Sushmita's relationship. Along with the couple's photo, he mocked them by writing, "Ghodon ko nahi mil rahi ghaas, aur Gadhe kha rhae chawanprash.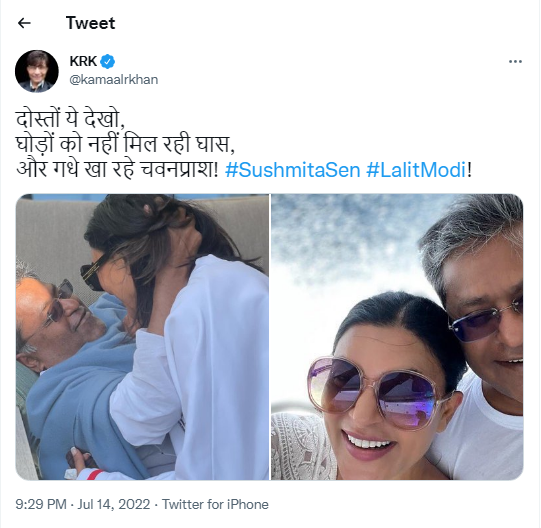 For the unversed, Lalit Modi took to Twitter anon Thursday to share a bunch of romantic photos with Sushmita Sen from their Maldives vacation. Along with that, he made his relationship with Sen official. Modi wrote: "Just back in London after a whirling global tour #maldives # sardinia with the families – not to mention my #betterhalf @sushmitasen47 – a new beginning a new life finally. Over the moon."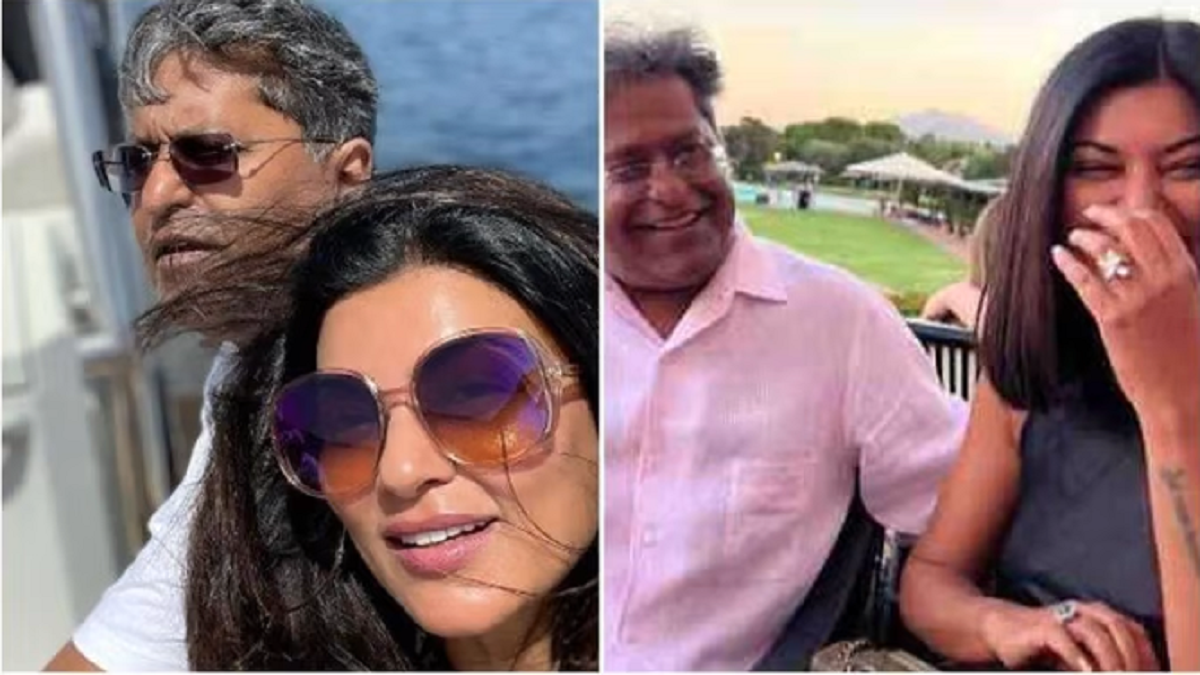 The news of Sushmita Sen's relationship with fugitive Lalit Modi has stunned everyone. Some are slamming the actress for her choice by calling her a gold-digger while some are showing extending support to her.