Blow To Adani, Hype About ChatGTP And Much More…
Edits | March, 2023
The hope of a united opposition looks to be coming for a quick demise with various parties under scrutiny, along with personal scrutiny of their figure or administrative heads. In Mumbai, the Thackeray Empire has been wiped out of the face of Bombay and in the BMC in a manner which could never ever be thought about. The irony of the situation is that the Thackeray family is trying to save its own house's ground floor from falling into the hands of the BJP-led Shiv Sena in less than a year of reckoning.
In the capital-city Delhi, Deputy CM is now in custody and the CM is running helter-skelter trying to gather support or offer their support to ally parties in order to save their own skin. It needs to be seen that most of the politics anywhere in the world is largely dependent upon money supply, and lots of it. Recently one Aam Aadmi Party MP defected into BJP, which could be the start of another era. Discerning readers may note that the bank-issued Political Bonds have now been withdrawn.
This news is cake layered by the fact that BJP received almost Rs 700 crores of donations as against Rs 70 crores for that of Congress. Most of the political parties pan India are now under scrutiny for some form or the other by ED, CBI, and income tax investigation. And these are only level-one investigation agencies. After that, there is POTA, FEMA and others which could kick in to put these people in the docks for the rest of their political careers. After Deputy Chief Minister Sisodia is being tried to be booked, the next page could be that of Rahul Gandhi and Sonia Gandhi in the National Herald case, in which they are on bail.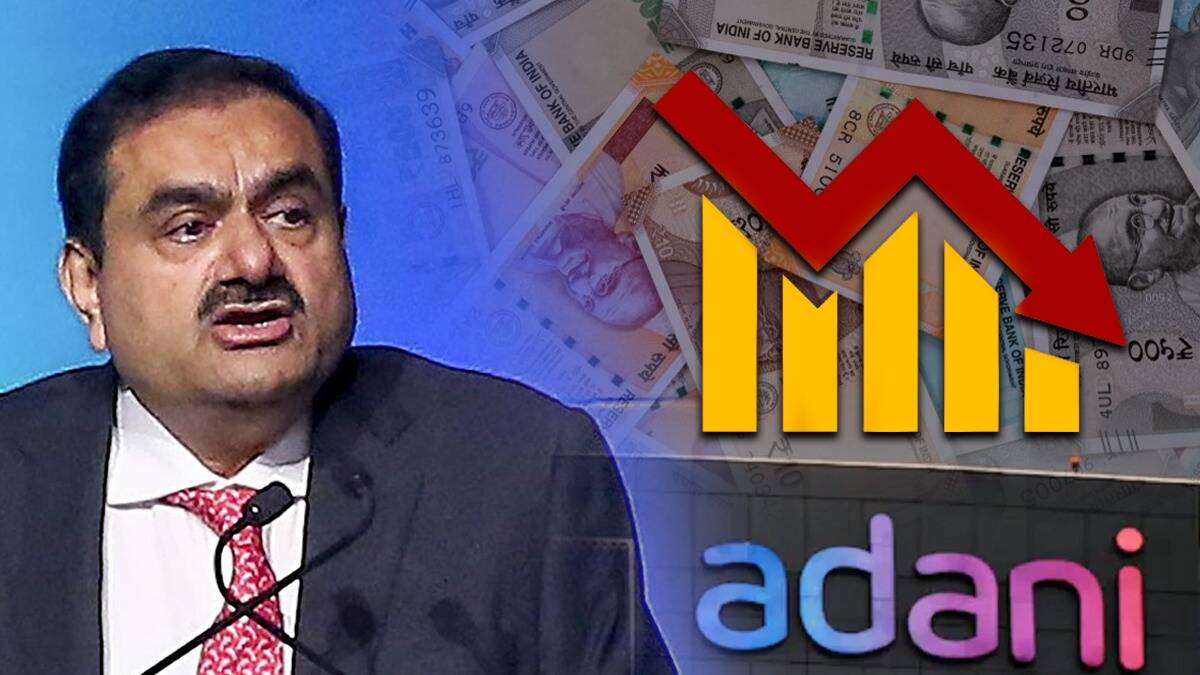 The major blow to Gautam Adani is also a major blow to the BJP's process of putting up their own industrialist to run the nation. (It's an American model of a presidential polity where private organisations get contracts worth billions of dollars, now trillions, and are headed by private individuals but basically work for the government. In the presidential form of government these corporations directly report to the President). Not many retail investors had ever invested in the Adani group companies since the way they came was too haphazard and the speed of money that they commanded was also too fast for understanding the punters. In four years Gautam Adani seems to have made a fortune which shamed some of the highest rankers in the world charts, hence obviously a country has to back such an enterprise to operate. By funding Gautam Adani Enterprises in a major way the government, (read BJP) created a financially secure enterprise and most of the funds of SBI, and LIC were into that enterprise to fund India's infrastructure development. So far so good. But when it came to Valuation, this grant by the government as legally given loans marred the commonsensical framework of something called the PE ratio.
This is where the Hindenburg report has hit since profit earning ratios (PE Ratios) of 300+ to 500+ of these Gautam Adani companies is quite an impossibility in the corporate world. Now, post the report having lost almost 72% of their market cap, it is most likely some of the companies of the Adani group should go bottom-up unless they are again funded by the Indian banks or pardoned for an accumulated Rupees 4-lakh crores worth of loans. There are many examples in corporate India where the enterprise leaders and Directors have been in custody and have been languishing there for as much small as Rs 1000 crores of fraud.
Earlier we had cases of IL&FS investments where almost Rs 1,75,000 crores were being written off the balance sheets. So was Diwan housing and many many more. As written in the earlier editorial we need to see what the Indian government and the BJP stalwarts will do in light of this development which could un-check the market to the tune of one complete year's budget of the union of India.
The hype about ChatGPT and artificial intelligence is not unreal. These are technologies which will evolve and literally capture all that we can imagine in the present world. The changes will be much more far-reaching from landline phones to mobile phones, and highways running from cities to highways running routing around cities. These technologies have evolved over a period which can only be summed up as a great expansion of knowledge and innovation at a level which has never been seen in mankind. Imagine that the first silicon wafer was obtained only in the 1950s, and less than a century later we are here.
Further innovation and subsequent large-scale manufacturing in quantum computers will only accelerate the implementation of artificial intelligence and its computer programming. Once this computer programming is merged with robotics, or things that move and can execute commands as humans or as machines, that day humans will have to think of an alternative way of engagement, since most of the tasks done by humans involving simple labour will be more effectively, precisely and in a 24-hour format be done by robots interface with an artificial intelligence algorithm.
Yes, there are things to be scared about since artificial intelligence can take over financial markets, make analysis like crazy, randomise strategy and also get into the systems for manipulating stock markets using arbitrage, short selling, bull-beer runs, etc. These are presently not possible by humans since there are a lot of risks, and the mental ability to compute and strategise at a zero-second level is required. It could very well be possible that the concept of money and the structure of financial institutions as we know it, controlled by the central banks may completely change as financial instruments and methods of exchange could be innovated, strategized and implemented very quickly by AI to AI dealings. Amazing! An AI algorithm may well be the richest person on the planet.
 CA Divesh Nath
Editor
Woman's Era
LinkedIn: Divesh Nath