COVID-19 Survivor Malaika Arora Resumes Shoot For India's Best Dancer; Stuns In A Yellow Lehenga
Malaika Arora begins shooting her dance-reality show, today, and a video of her getting ready for the show has already made its way to social media. Malaika's fashion stylist took to Instagram to share a Reel of Malla, where she's seen getting ready for the show. Looking ethereal in a yellow Lehenga, Malla is seen enjoying the makeup sesh. Taking the safety measures, her staff members are seen wearing face shields, masks and other necessary things.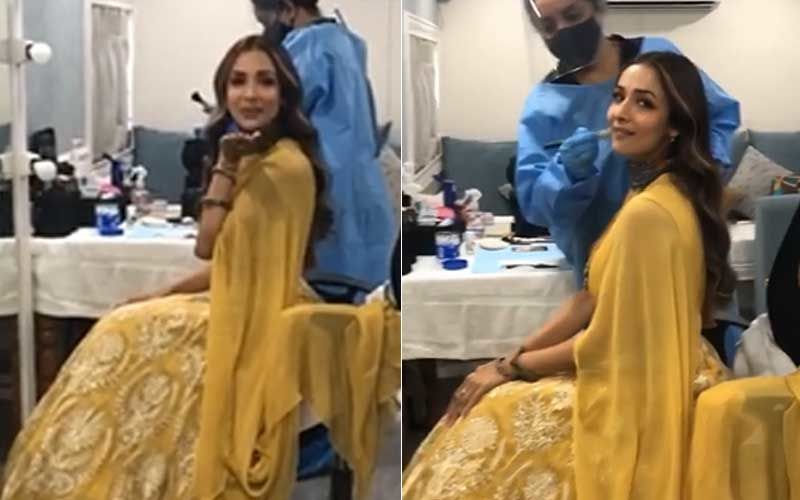 Almost a month back, Malaika Arora was replaced by Nora Fatehi in dance-reality show India's Best Dancer after she tested positive for COVID-19. Yes, Nora had stepped in to Malla's shoes to share the judging panel with Geeta Kapur and Terence Lewis. After judging the show for 4 weeks, Nora bid an emotional goodbye to the show. Fans surely have mixed feelings on seeing Nora making an exit, and Malaika returning to the judging panel.
Earlier, Geeta Kapur had shared a couple of pictures with Nora while writing an emotional note alongside on the last day of her shoot. Nora became everyone's favourite for her sartorial fashion choices and her on-screen chemistry with Terence Lewis.
Geeta Ma had captioned the pics, "U came like a breath of fresh air and have left us gasping for more !!! Thank u my baby Nora for being such a lovely and special part of my life … I don't know how u did it but in such a short span u filled an important space left by @malaikaaroraofficial with such grace… dignity.. gud vibe … love and honesty … and u leave us with so much too hold on too …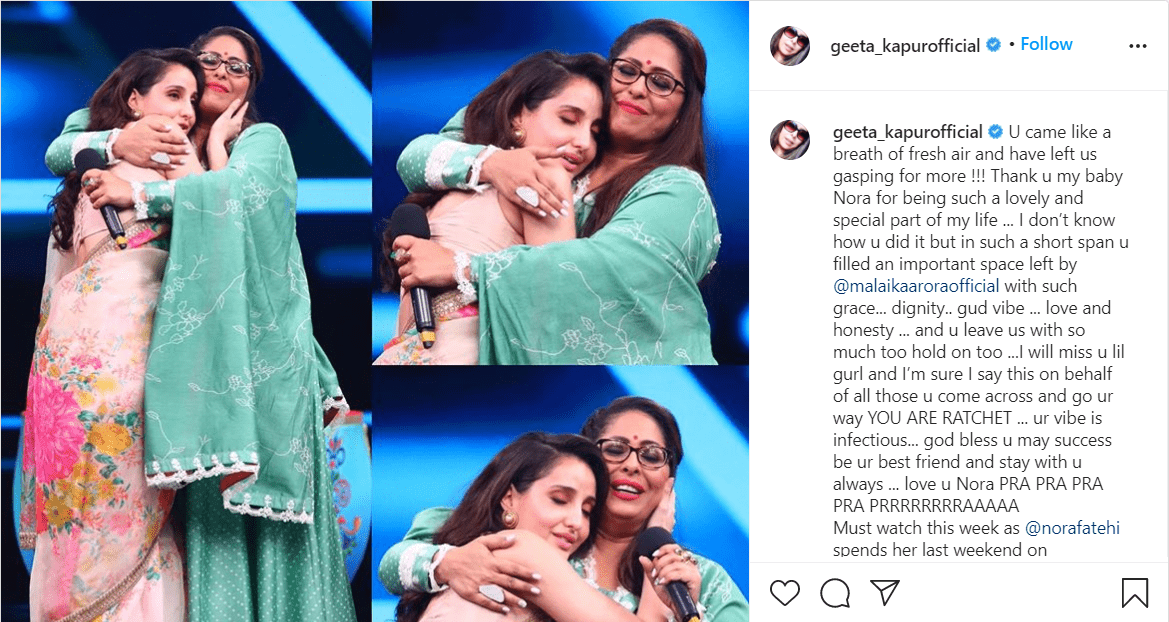 I will miss u lil gurl and I'm sure I say this on behalf of all those u come across and go ur way YOU ARE RATCHET … ur vibe is infectious… god bless u may success be ur best friend and stay with u always … love u Nora."