Don't Blame Manali Alone, These Metro Cities Are Nowhere Behind In Breaking Covid Norms
As Covid-19 cases have begun to slow down in the country, states have started to easing down. People are getting more freedom on movement now. In order to give a healthy fight to the upcoming third wave, the basic rules which include wearing a mask and maintaining social distance still need to be followed. However, citizens are flouting these laws, paving a way for the deadly third wave to flourish easily.
As the monsoon in the Northern parts of India seems to delay, the increase in temperature is causing irritation to the people. To escape the current weather conditions, many people have found a way to hill stations. By ignoring all the hanging swords of Covid's third wave, bunches of people are being spotted at various hill stations like Manali and Shimla. Since the lockdown norms have started to ease down, people with their families and friends are packing their bags to set off to chilling hill towns of the country like Himachal Pradesh, Jammu, and Kashmir, and Uttarakhand.
The horrifying photographs of the hills with huge crowds, no masks, and no social distancing have started circulating on social media Many are criticizing it and some have made these disturbing photos material to make memes on the internet. But according to recent reports coming in, hills are not the only place we are witnessing the breaking of Covid norms. The metropolitan cities like Chennai, Delhi, and Mumbai are also contributing in the same way.
CHENNAI
In Tamil Nadu, the Government has announced the lockdown relaxations but has prohibited the crowding around the state. Gyms, restaurants, yoga studios, and IT companies have opened with 50 percent capacity. The inter-district and intra-district public transport has also been allowed with 50 percent seating capacity.
And a large number of people have again started venturing out. In many places, people were seen not wearing face masks and social distancing rules have gone for a toss
A massive amount of people have again started roaming around the state. In many spots, people were also seen not following social distancing and were seen wearing no masks.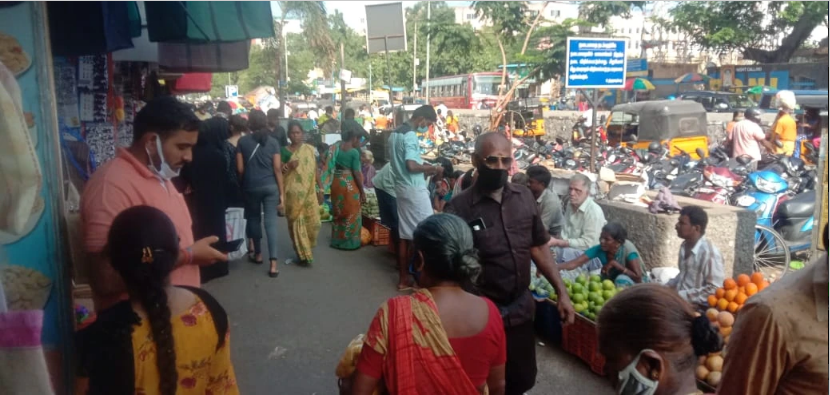 Tamil Nadu had seen an alarming rise in Covid-19 cases in May, witnessed a peak in the last month's 4th week. The state is still in a recovering mode from the second wave. On July 7, 3,367 cases were reported with 25,06,848 cases recorded to date in the state. State Health Secretary Dr. J Radhakrishnan requested people to be more careful in order to check the virus spread in the state.
Fines including challans and other tearing of rules have made Rs.1,29,000.
MUMBAI
Mumbai is getting back to normal. Lockdown relaxations have been given to the citizens, however, multiplexes and malls are still not opened as Government thinks that could be a super-spreader of virus. Market places can be seen crowded once again. Local trains are also not opened as they can also level up the covid cases.
Mumbai has a recovery rate of 96 percent. On July 7, the state recorded 664 new cases, nine deaths and the number of active cases number is at 7,816.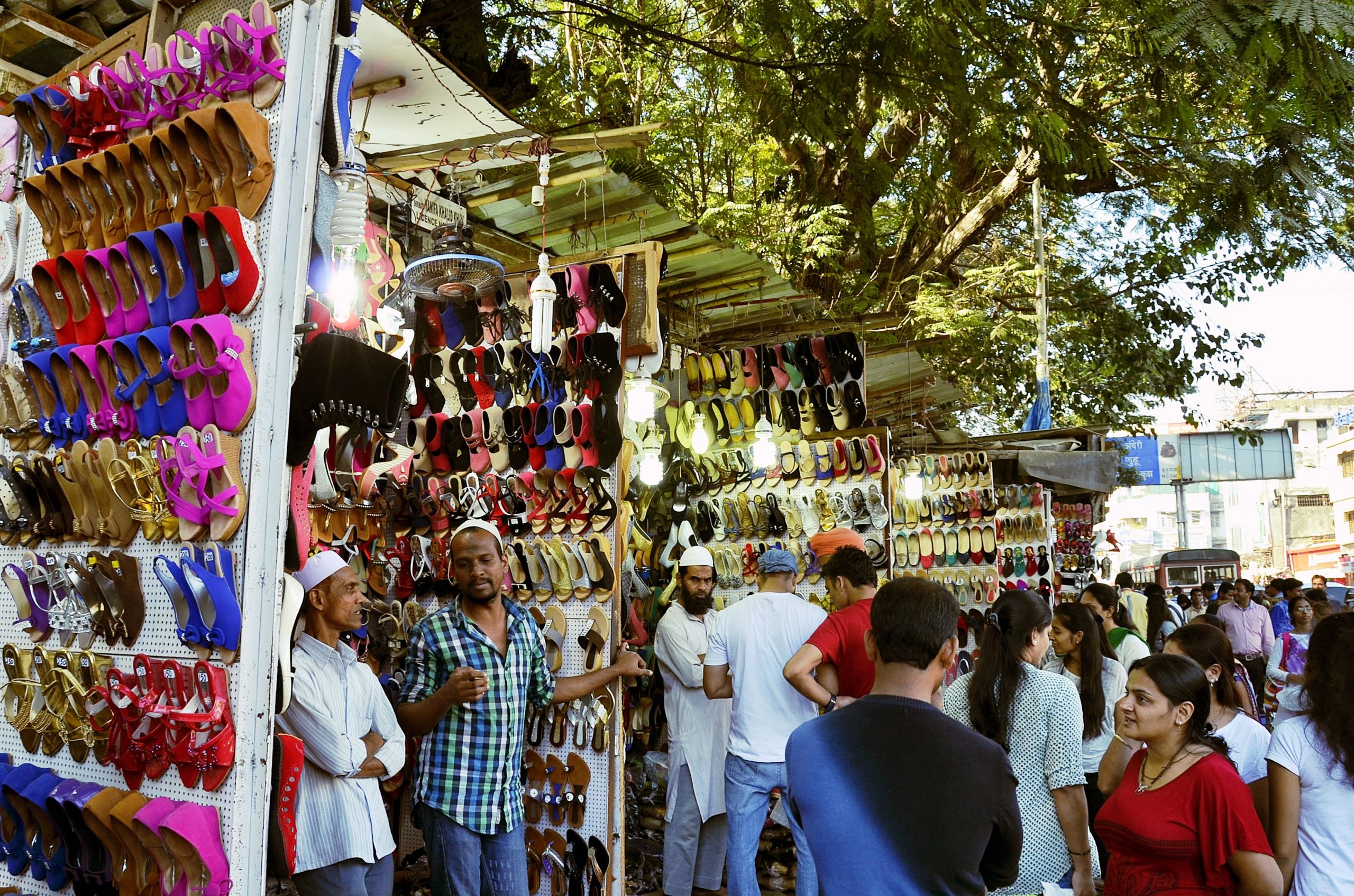 An official said, "The state is focusing on vaccination to achieve herd immunity. There is fear of the third wave for which the state is putting in all possible efforts. There is also a scare of the Delta Plus variant. Hence, it is the responsibility of every citizen to follow basic rules like masking and spacing."
The BMC, along with the Mumbai Police and the Railways, has collected more than Rs 55 crore as fines from citizens for not wearing masks. Recent pictures coming from the city are disturbing as citizens are in no mood to follow the Covid protocols.
DELHI
Delhi was one of the most affected states during the second wave of Covid-19. Delhi saw the closing of markets in Lajpat Nagar, Nangloi, and Laxmi Nagar because of the violations of covid regulations but still, it looks like Delhiites haven't learned a single thing from it. According to the survey taken by Aaj Tak, the shopkeepers and customers weren't found wearing masks and following social distancing in crowded markets, and they are not worried about the destruction that the upcoming wave can cause.
The violation of rules could be seen openly at Ajmeri Gate, one of the oldest hardware markets in Delhi. Karol bagh market is another market where people were casually seen breaking Covid norms.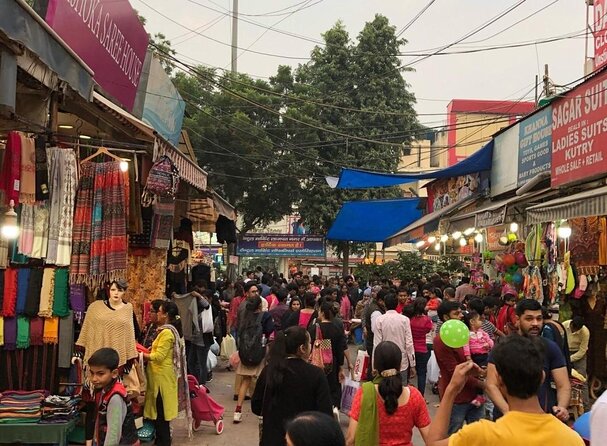 In Asia's biggest wholesale market, Sadar Bazaar in Delhi, a different picture was seen. There were some who were distributing masks to the people who don't have them. These people were also seen guiding others to wear masks.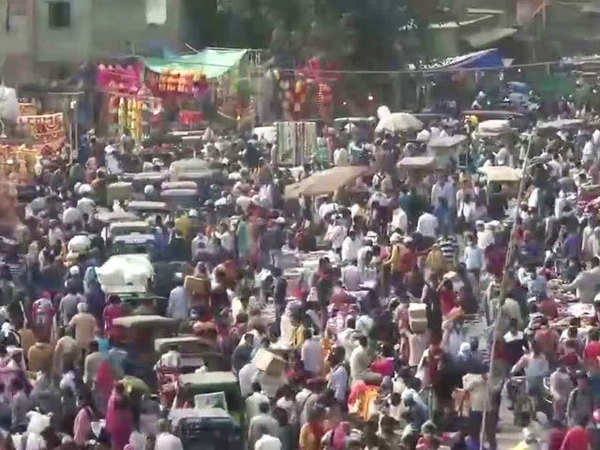 A trader said, "There is no place for loading and unloading of goods in small lanes, due to which people come to the cotton market and load and unload their goods without wearing masks. As a result, social distancing is not being followed and there is too much crowding."