'Ek Baap Par Kya Beet Rahi Hogi', Netizens Calls Out Inhuman Behaviour Of Paparazzi With SRK
Bollywood actor Shah Rukh Khan is in a tough situation right now. His son Aryan Khan's bail plea got rejected for the third time in a row on October 20. There were reports coming that Khan is devastated after his son's arrest by the Narcotics Control Bureau in his alleged connection to a drugs case. Some even claimed that he is not even eating or sleeping properly. He was also keeping himself away from the media glare. But Shah Rukh made his first public appearance after this unfortunate incident on October 21.
The Raees actor was spotted visiting Aryan at Mumbai's Arthur Road Jail. While leaving, Shah Rukh was seen greeting a woman and others sitting outside the jail with folded hands. But as he moved forward, the situation got really unexpected.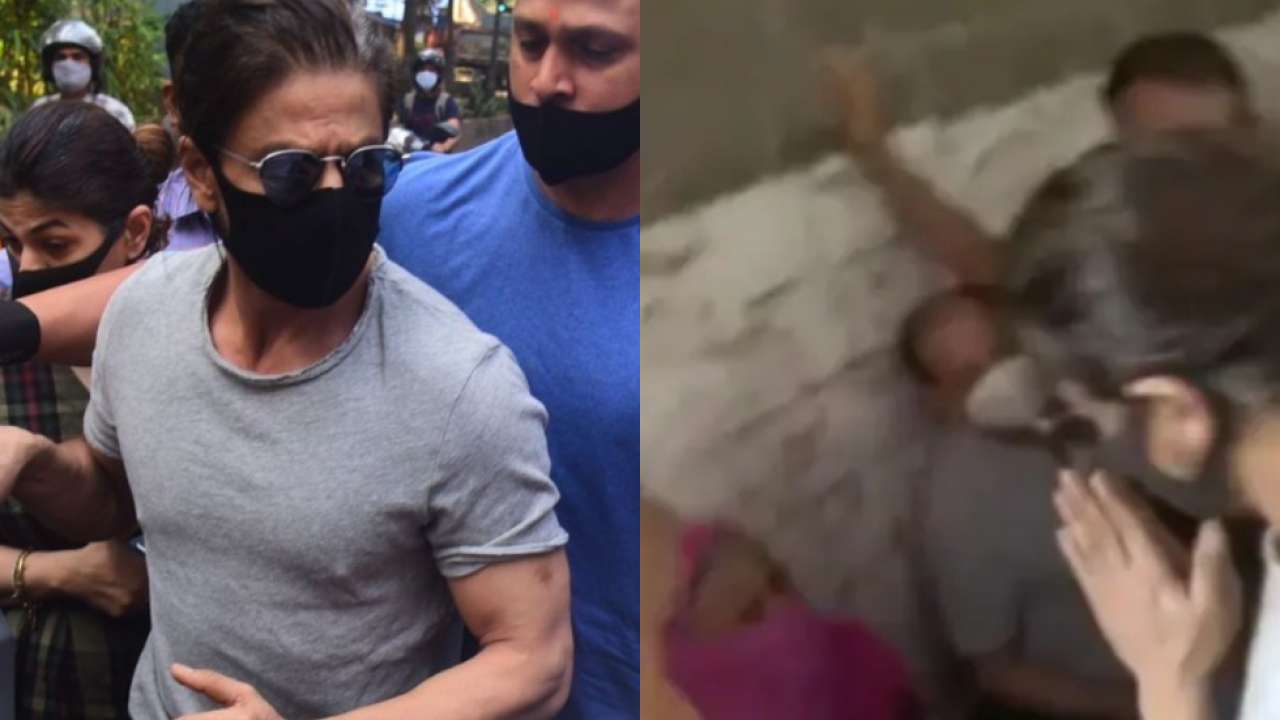 As per the rules set by authorities, Shah Rukh was at the jail premises for only a brief period of time. By the time he came out, the word of him making a public appearance after a long spread like fire. A huge crowd gathered outside the Arthur road jail.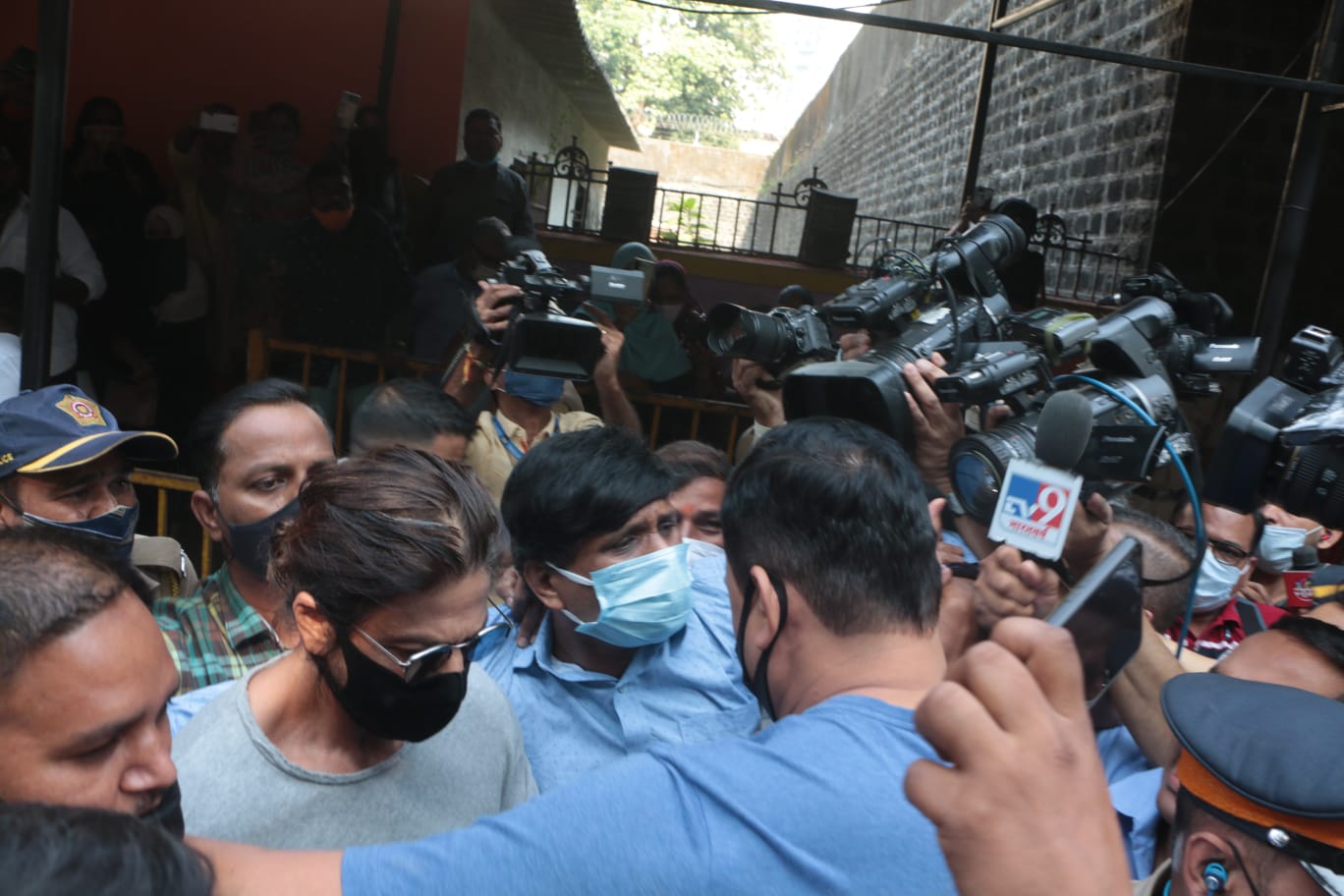 What irked the netizens was how Khan got mobbed by people as well as paparazzi outside the jail. Videos of Shah struggling to make his way to his car went viral on social media in a short span of time. In the videos, one could see how the actor's bodyguard literally had to push the crowd in order to help the superstar leave safely. Besides all this, some journalists shoved in the mic on SRK's face and asked silly questions like "Aryan se kya baat chit hui hai, Shah Rukh?"
Many social media users got disgusted by this behavior of paps. They slammed the media persons for not allowing privacy to SRK.
A user wrote, "Ek baap ke uper kya Beet reha ha yeh koi nahi sochte ha they are aslo human beings heartless people bas news chaiye yeh logo ko (Nobody thinks what a father must be going through)"
Another penned, "You media ppl are sooo rude … get some education … SRK doesn't need to talk to you ppl"
"Stupid Indian media," commented another.
Many people from the film industry like Pooja Bhatt, Hansal Mehta, etc. have also called out the wrong attitude of media with SRK at such a critical time.
Ananya Panday Considers Shahrukh Khan As Her Second Father
For the unversed, the Aryan Khan was arrested on October 2, after NCB conducted raids on the Cordelia, a luxury cruise. Not only Aryan but seven others were also taken into custody. After Aryan's arrest, he was sent to 14-day judicial custody on October 7 and is currently at Arthur Road jail since October 8.