Fans Praise Dhanush For Wearing "Dhoti" In The Premiere Of His Hollywood Debut- Checkout!
Southern and Bollywood star Dhanush made his Hollywood debut in Netflix's The Gray Man. With his Hollywood debut, Dhanush did something that no one had done before. He invited the famous Avengers director duo Russo Bros Anthony and Joe Russo to India.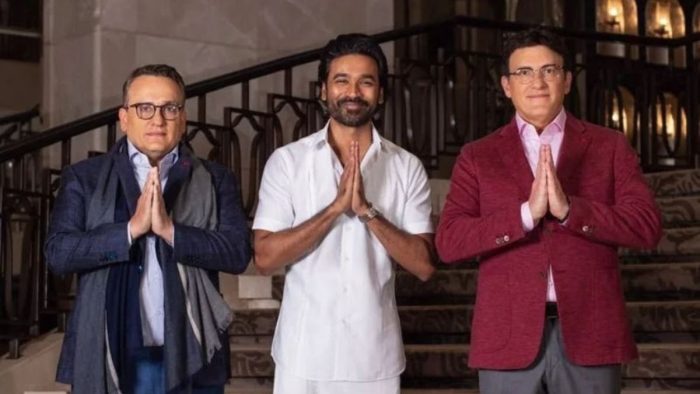 Let us tell you, A special premiere of "The Gray Man" took place in Mumbai. Bollywood stars like Vicky Kaushal, Randeep Huda and more arrived on Thursday evening. While the Russo Brothers radiate glamor at this premiere, still Dhanush was the star of the show. Dhanush's Desi look has won everyone's heart. Dhanush adopted the persona of Desi at the premiere of his foreign film. Due to this, he has received universal recognition for his style.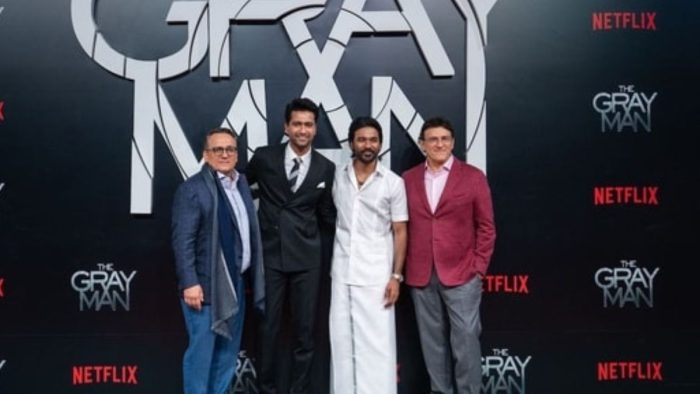 Dhanush came to the premiere in a South Indian attire. He came to the event wearing a white shirt and a traditional white Dhoti with black sandals. Dhanush also offers Wanakkam means Namaste to the paparazzi. The fans are delighted with his look of him. Netflix India shared a video of Dhanush's entry in the film. This video has been a hot topic since its release. Now Fans are showering love on their favourite actor.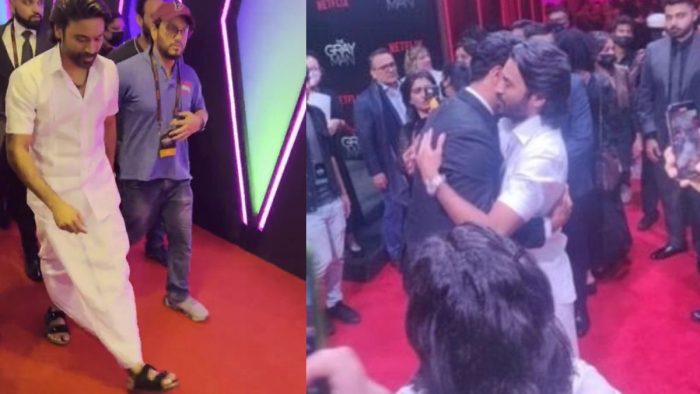 One user wrote "veshti!" Another wrote, "The traditional look of Dhanush is great." A third wrote that "I have different Aura". Another said, "What a beautiful walk to Dhanush Veshti." Another said: "I love how Southerners follow their culture and Not think about what people will say about him. The Gray Man premieres on Netflix on July 22. Dhanush is playing a villain role in the film.