How Does Bharti Singh's Son 'Gola' Look? Aditya Narayan Said, "Avi Tak Eyebrow Nahi Aaye Hain"
Comedian Bharti Singh has been in the news ever since she gave birth to her son and fans have been eager to catch a glimpse of her darling Prince Gola. Fans want to know what the little munchkins of Bharti and Harsh look like? Bharti has not revealed her son's face yet, but Aditya Narayan has told what the comedian's son looks like.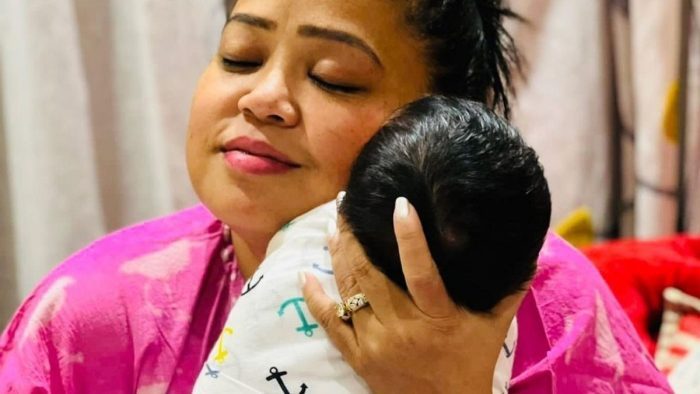 What does Bharti's gola look like?
Aditya is a close friend of Bharti and Harsh and often works with them. Aditya is one of those lucky people who have seen Bharti's, Little Prince. Aditya has now told what Bharti and Harsh's son Gola looks like.
In a conversation with ETimes, Aditya said that he considers Bharti as his sister and Harsh as his brother. He also said that there is only a gap of 40 days in the birth date of his children. Aditya's daughter was born on 24 February, while Bharti and Harsh's son were born on 3 April. Aditya said that whenever they meet with each other, they talk about their children.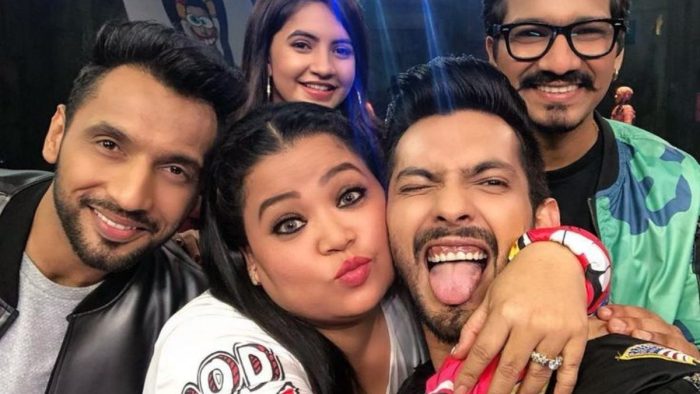 Aditya said that whenever he meets Bharti and Harsh, he watches Gola's videos. Aditya finds Gola quite cute. Talking about Bharti's son Gola, he said- He hasn't got his eyebrows(Avi tak Eyebrows nahi aaye hain) yet…he is very cute and adorable. After hearing this talk of Aditya, the fans are not able to wait to see the son of Bharti and Harsh. They are desperate to see Gola at a glance. Let us tell you that Bharti and Harsh affectionately call their son Gola because he is Golu-Molu and quite cute. Now everyone will be waiting for when Bharti fulfills this wish of the fans by revealing the face of her son.