Karwa Chauth is a special occasion, and it's even more significant when celebrated for the first time. The beautiful Bollywood actress Kiara Advani is marking her first Karwa Chauth this year, along with her beloved husband, Sidharth Malhotra. As she joins her in-laws for this traditional festival, Kiara shared a glimpse of her mehendi, which is a testimony to love, simplicity, and elegance. Let's take a closer look at Kiara's celebration and her enchanting love story with Sidharth Malhotra.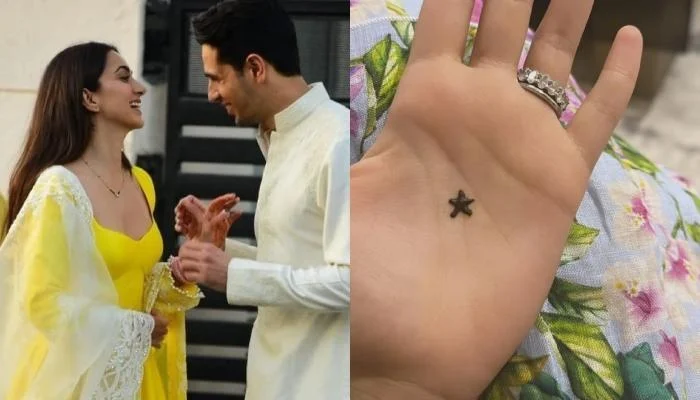 Kiara's First Karwa Chauth
Kiara Advani is undoubtedly enjoying the joyous experience of celebrating her first Karwa Chauth as a married woman. The actress, who tied the knot with the dashing Sidharth Malhotra in an intimate ceremony at Suryagarh Palace in Rajasthan on February 7, is embracing this beautiful tradition with love and grace.
A Glimpse of Her Minimalistic Mehendi
On a recent Tuesday, Kiara shared a delightful picture of her mehendi, which stole the hearts of her fans. She opted for a minimalistic design that exuded elegance. A star-shaped pattern drawn with henna on her hand showcased the beauty of simplicity and the radiance of the festival. Kiara's mehendi was a true reflection of her understated yet charming style.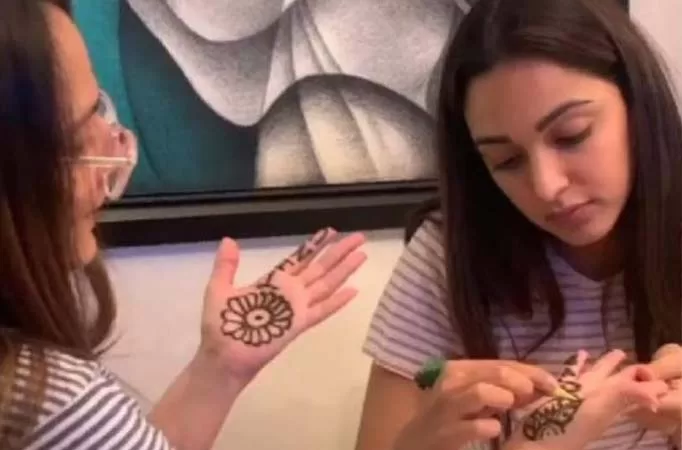 A Love Story for the Ages
Kiara Advani and Sidharth Malhotra's love story is nothing short of a Bollywood fairy tale. Their romance blossomed on the set of "Shershaah," and their connection became evident. In 2022, the couple appeared on different episodes of a popular show where renowned host Karan Johar brought their relationship to light.
Kiara's Confirmation
During the show, Kiara confirmed what fans had been speculating for a while – that their connection was more than just friendship. The actress openly acknowledged their romantic involvement, making hearts across the nation skip a beat.
Sidharth's Manifestation
Sidharth Malhotra, always the charmer, expressed his thoughts on the relationship candidly. He stated, "I am manifesting a brighter and happier future. If it was her, it would be great." His words filled the air with anticipation and romance.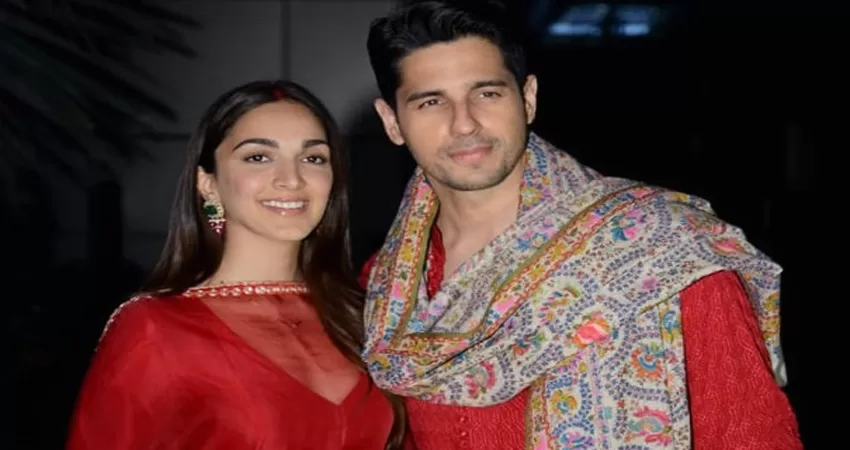 Conclusion
Kiara Advani's first Karwa Chauth celebration and her minimalistic mehendi design are a testament to the simplicity and elegance that love can bring into one's life. Her love story with Sidharth Malhotra, from the sets of "Shershaah" to the candid revelation on a popular talk show, has captured the hearts of many. As they embark on this journey together, fans eagerly await more moments of love, joy, and togetherness from this enchanting Bollywood couple. Here's to a beautiful and bright future for Kiara and Sidharth!