Bollywood actress Ileana D'Cruz just revealed she was expecting a child, and internet users are already making assumptions about who the expectant father may be. While many have been sending her love and blessings, some people can't help but delve into the specifics of her private life.
The Netizen's Impulsive Comment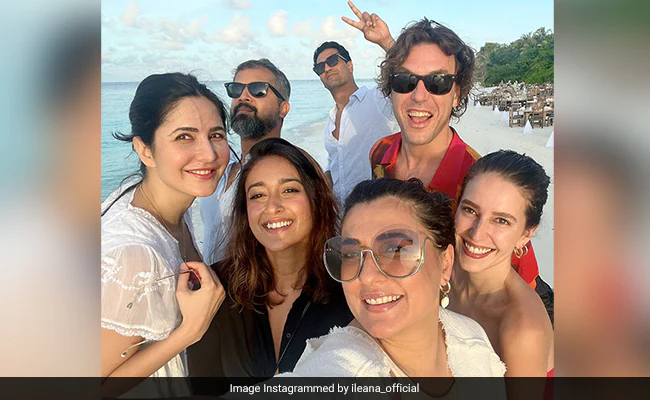 A netizen named Pradeep Rana made an impulsive offer to name Ileana's child on her social media accounts. He even went so far as to guess the gender of the child: a boy! How about being overly enthusiastic?
Ileana didn't solicit advice or comments from the online community regarding this issue, which is crucial to highlight. She only conveyed her enthusiasm for the impending arrival of her child to her friends and followers.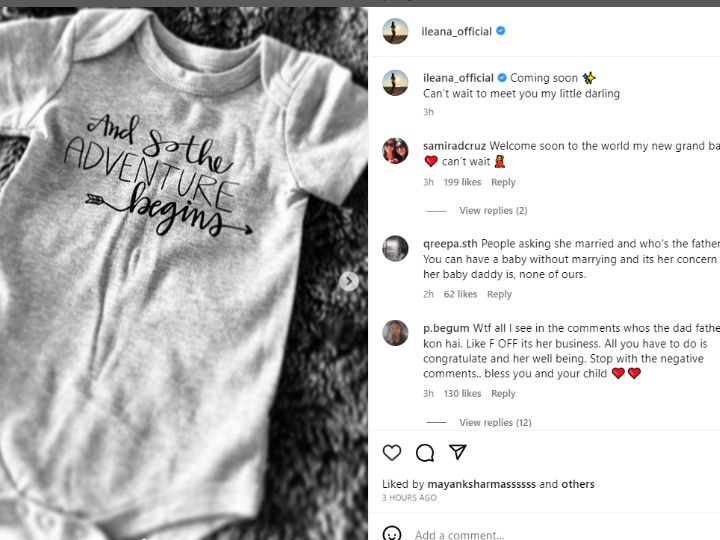 Even though Ileana's announcement was greeted with love and congratulations, some internet users couldn't help but inquire about her marriage and the child's father. This is true, even though Ileana did not mention it in her post.
Rumors About Ileana's Relationships
Regarding Ileana's previous relationships, there have been speculations. She allegedly dated Andrew Kneebone over a distance, but their relationship ended in 2019. Additionally, there have been rumors that she is dating Sebastien Laurent Michel, the brother of Katrina Kaif. Photos from Katrina's birthday celebrations in the Maldives in 2022 show the couple together.
Importance of Respecting Celebrities' Privacy
Fans have a natural curiosity about the private lives of their favorite celebrities, but it's vital to remember that they have a right to privacy. They must choose what information they want to make public and what information they want to keep private.
We can only hope that the internet user who volunteered to be Ileana's baby's name learns that it is not within his right to do so without being asked. We can only hope that social media trolls will grow to respect Ileana's privacy and concentrate on congratulating her on her happy news rather than uncovering unimportant facts.