Janhvi Kapoor Wraps Up The Shooting Of 'Mili', Shares Her Experience Working With Her Father For The First Time
Bollywood actress Janhvi Kapoor was busy shooting for her upcoming film 'Mili' for the past few days. But now Janhvi has completed the shooting of her film. The information of which Janhvi has shared BTS photos of shooting on social media. Janhvi's film is being produced by her father Boney Kapoor. This is the first time that Janhvi has worked with her father. Along with these pictures, he has also shared the experience of working with his father.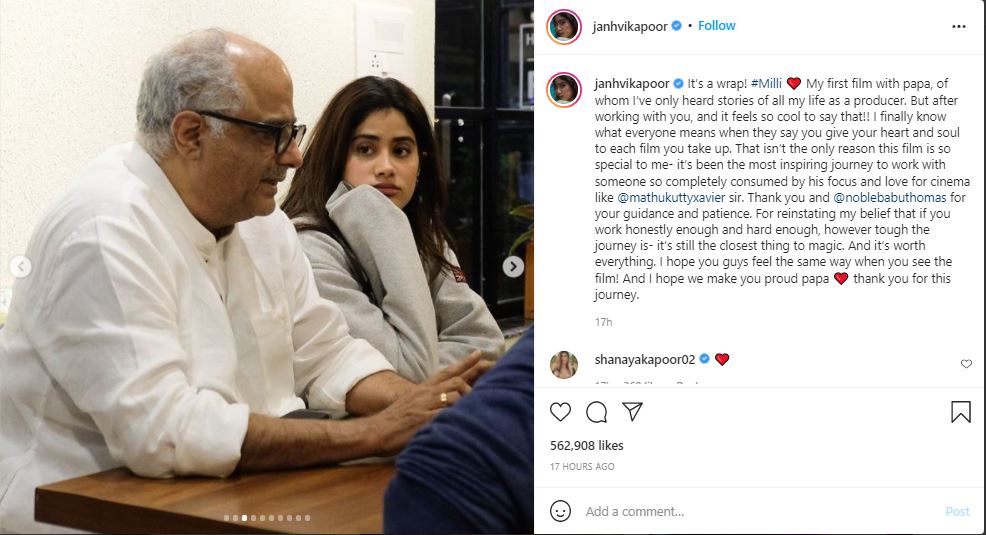 Janhvi Kapoor has shared BTS photos taken from the shooting of the film through her official Instagram account. In the first of these photos, Janhvi Kapoor is looking towards the background and a clap is placed in front of her, on which Milli is written. Other pictures are from the sets of the film. So in another picture, Janhvi Kapoor is sitting with her father Boney Kapoor. While Boney is explaining something to all the people present there, Janhvi Kapoor is listening to her father very carefully. Sharing these pictures, Janhvi wrote in the caption, 'It's a wrap-! Got it. My first film with Papa, about whom I have only heard stories in my entire life as a producer. But, after working with you, it feels so good to say that I finally know what everyone means when they say that you give your heart and soul to every film you make. This is not the only reason why this film is so special to me.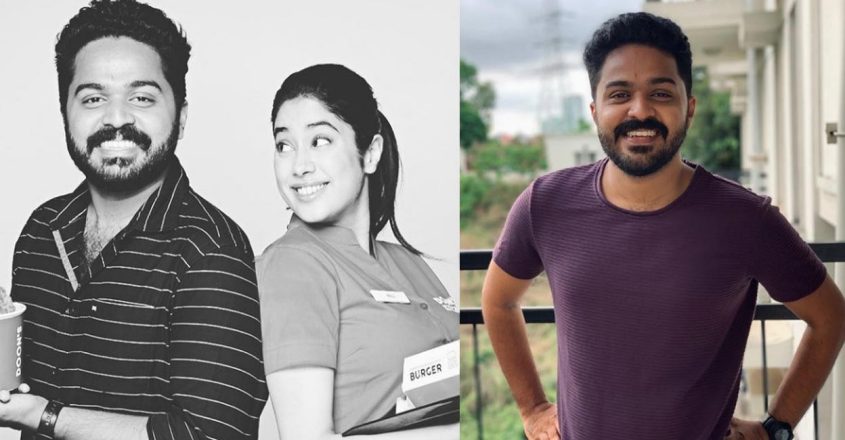 Janhvi further writes, 'It has been the most inspiring journey to work with someone who is totally impressed by his focus and love for cinema, like Mathukutty Xavier sir. Thank you Noble Babu Thomas for your guidance and patience. To perpetuate my belief that if you try honestly enough and hard enough, no matter how hard the journey is—it's still the closest thing to magic. I hope you guys feel the same when you watch the film! And I hope we make you proud, Papa. Thank you for this visit.'