Kareena Kapoor Khan recently attended an important event in Mumbai while dressed in the most elegant attire. Continue reading to see how she redefined perfect elegance!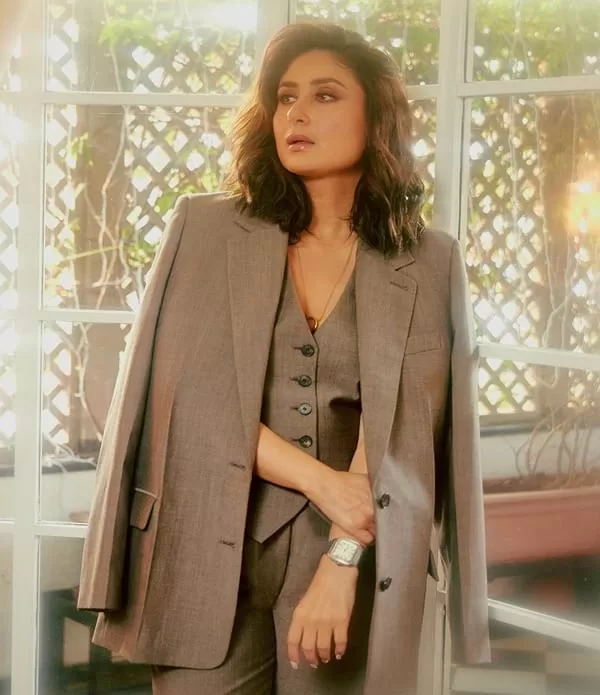 Kareena Kapoor looks great in any outfit. She travels with style, whether she's going to the gym or taking a trip around the world. Nobody can stop Kareena Kapoor from making us fall in love with her, whether it's through her performance or her amazing dress choices. She has a diverse sense of style and a closet full of the best decisions ever made. With her brown waistcoat, the actress is suddenly crushing it in the formal fashion stakes.
When it comes to trends, nobody beats Bebo. Kareena Kapoor Khan not only follows, but also creates them. The actress is noted for her brilliance and natural ability to adapt to shifting fashion and beauty trends while maintaining her immaculate grace and confidence. Her most recent formal attire for a notable event was no exception. Because she ate and left no crumbs for anyone, the diva left us gaping, gushing, and starving!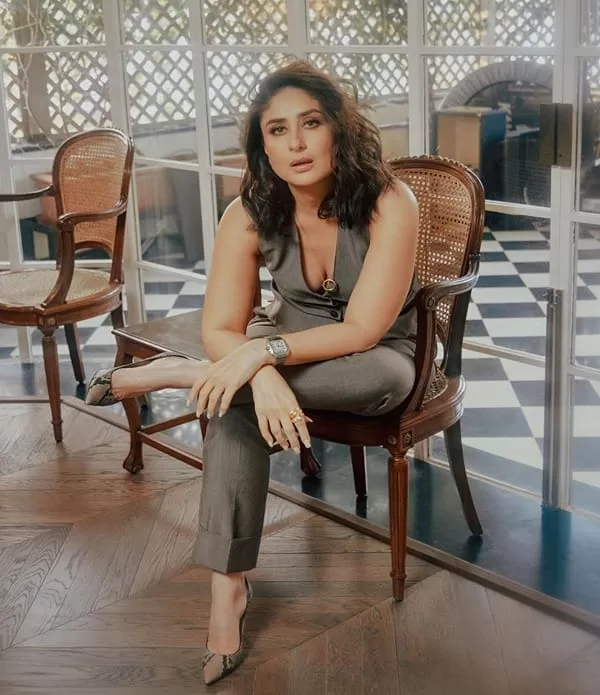 Let's go into the renowned diva's wardrobe and take a closer look at the elegant ensemble that demonstrated Kareena Kapoor Khan's fashion game.
Decoding Kareena Kapoor's Formal Attire 
Kareena Kapoor Khan looked stunning in a waistcoat and pant ensemble. The actress recently selected a tailored wool waistcoat in a brown color, which was a slim-fit vest expertly created from a virgin wool blend, for the important event. This basic and timeless style is from Joseph's AW23 professional collection. To add to the attractiveness of this short and sleeveless waistcoat with a deep and seductive V-neckline, it always included a conventional center button-up style, a leather-like back, and classic welt pockets. She teamed it with the matching mid-rise tailored wool trousers from the same collection and feature a straight cut with pressed pleats and side pockets with a clean finish. To complete her appearance, the actress wore a matching single-breasted jacket with a casual style that cost around Rs. 73,627.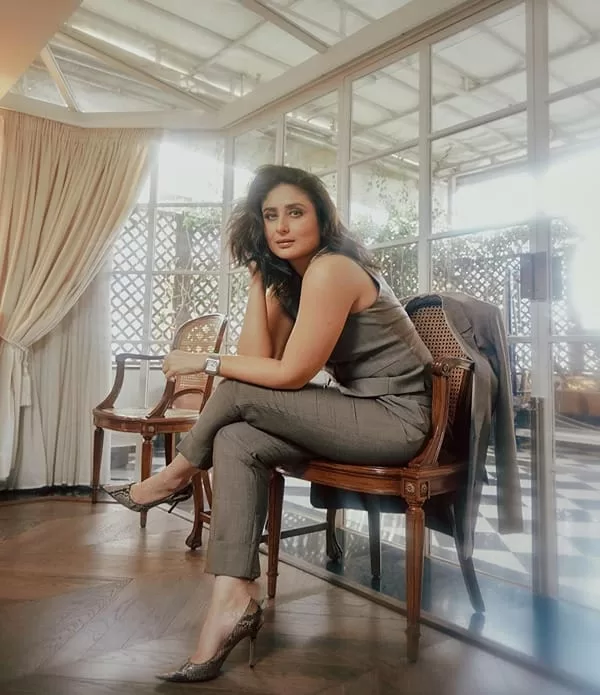 Accessories
Kareena Kapoor completed her stunning attire with identical Jimmy Choo python pumps in a taupe gradient tone. She completed her stunning look with a long gold pendant, matching gold rings, and a chic timepiece. They add much-needed glitter to the diva's sophisticated, professional, and formal look.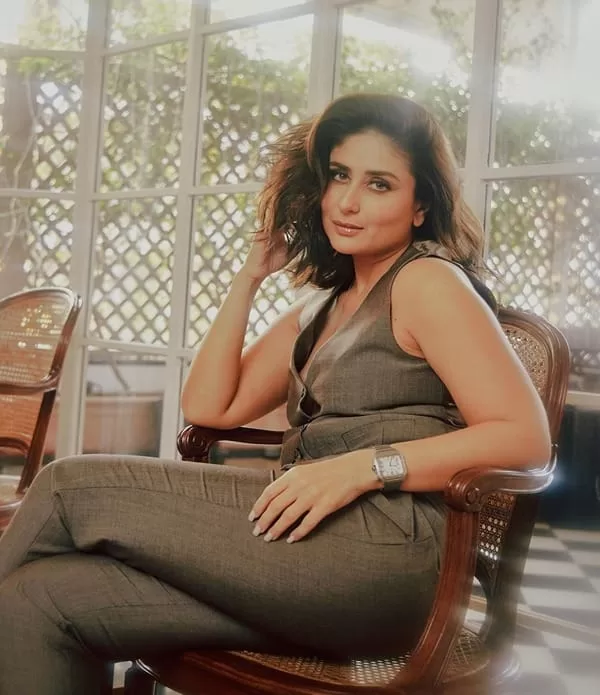 Glam Picks
Last but not least, Kareena Kapoor's hair and beauty game was also on point. The gorgeous actress chose to leave her short and fantastic hair open, fashioned into a wavy hairstyle that gave her hair some much-needed bounce while flawlessly framing her face. The actress went for an oh-so-glam makeup look, with well-shaped brows, subtle brown eyeshadow, mascara-laden lashes, the perfect contour, rouged cheeks with highlighter, and, of course, Glossy nude lipstick that not only enhanced her ensemble, but also complemented it beautifully.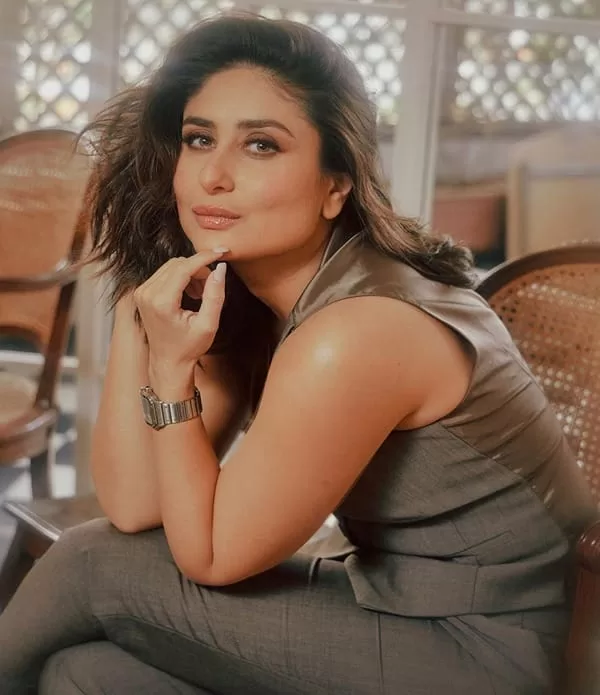 Kareena's Work Front
Meanwhile, Kareena Kapoor Khan recently made her OTT debut with Jaane Jaan and also appeared in and co-produced The Buckingham Murders.