KRK and Salman Khan Feud Takes a Nasty Turn
By Rahael Mathew
The two celebrities are at loggerheads with what apparently started as an unflattering review for the movie Radhe. Kamal R Khan took to social media to tweet about a defamation suit filed by the actor Salman Khan. The tweets reiterated that the lawsuit was in response to his review of 'Radhe' a newly released film.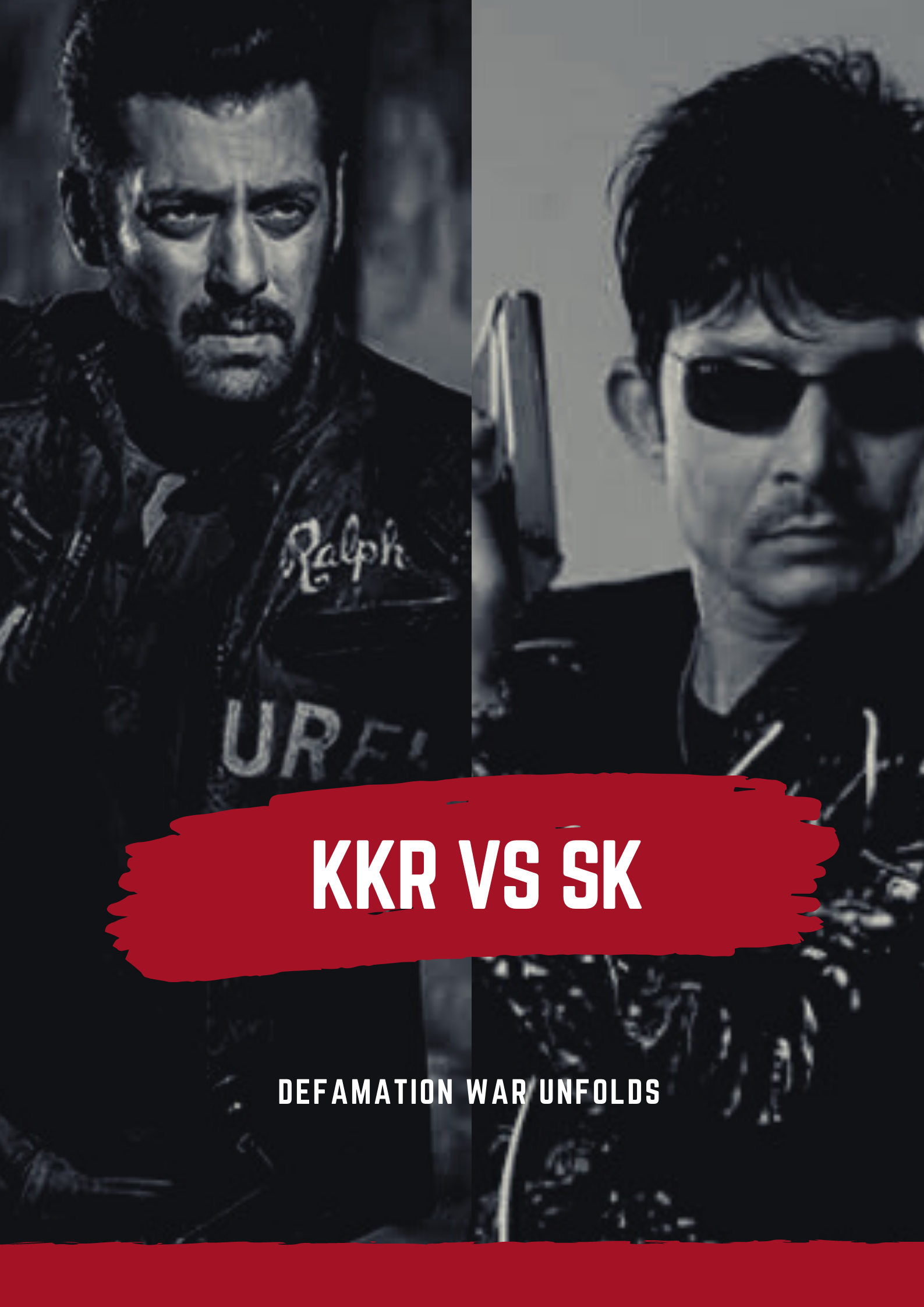 However, after several tweets from KRK, Salman Khan's legal team responded stating that this was not the case. According to the statement, Salman Khan filed a defamation suit against the latter in view of defamatory comments about his NGO 'Being Human.' Salman Khan's legal team claims that for the past couple  months,  KRK has been spreading falsehood, claiming money laundering and fraud in the business of said NGO.  KRK responded slamming this clarification and calling the legal team 'liars'. 
While Kamal R Khan continues to maintain that the defamation was for due to his review, things took a sour turn with a recent tweet.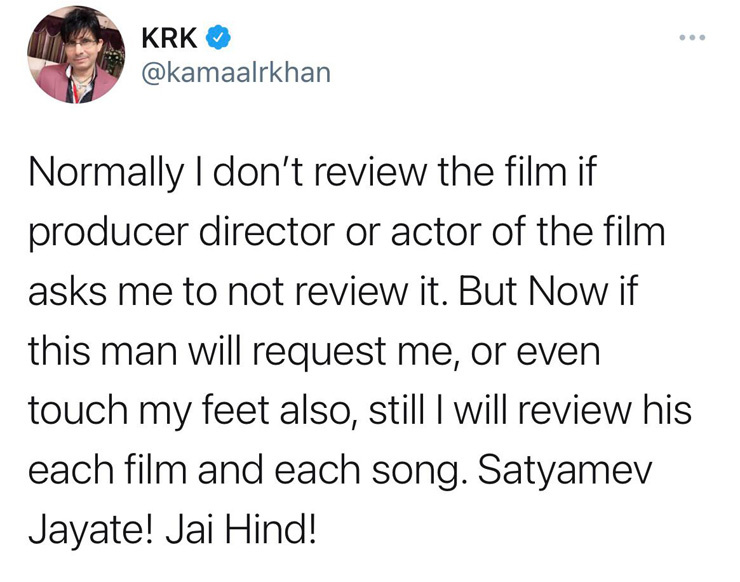 A new tweet by Kamal R Khan states the following, "Normally I don't review the film if producer-director or actor of the film asks me to not review it. But now, if this man will request me, or even touch my feet also, still I will review his every film and each song. Satyamev Jayate! Jai Hind!"
While this has still not turned into a tweet war, the new comments by KRK are sure to create a ripple. There is no direct response to the new tweet from Salman Khan or his team. The actor's legal team stated to news outlet NDTV that KRK's lawyer mentioned his client would not tweet any derogatory comments until the next court date. The question then arises if that is the reason why KRK is tweeting about the review of Radhe instead of his derogatory comments on the NGO.