Natasha Stankovic Flaunts Her Baby Bump In Christmas Photos, Soon To Be Mom Again?
Christmas celebrations were celebrated with pomp all over the world on the previous day. Everyone enjoys this day in their own style. During this, many celebrities also shared pictures of their Christmas celebrations with their fans on social media. In this sequence, pictures of Indian cricket team's all-rounder Hardik Pandya and his wife Natasha Stankovic's Christmas celebration have also become fiercely viral on social media. The special thing is that the reason for these pictures going viral is not Christmas celebration but something else.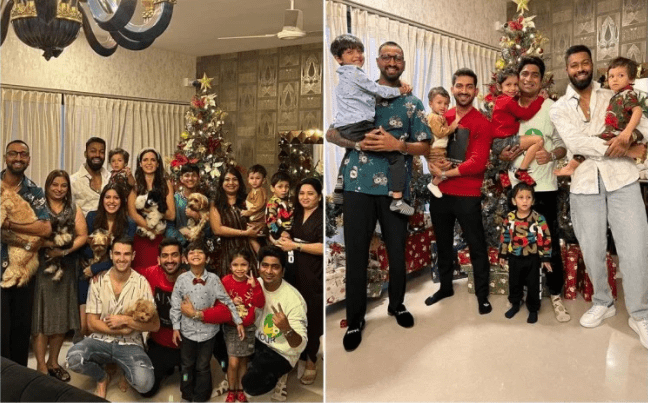 Natasha Stankovic
Seeing these pictures surfaced on internet, the discussion of Hardik and Natasha becoming parents again has intensified on social media. In these pictures, actress Natasha is seen celebrating Christmas with husband Hardik Pandya and his family. However, in these pictures, the actress has caught everyone's attention. Seeing these photos, everyone is speculating that Natasha is going to become a mother again.
Actually, in these pictures, the actress is seen with a baby bump. On seeing this, the discussion of Natasha and Hardik becoming parents again has intensified. However, there has been no official confirmation from Hardik or his wife Natasha about this yet. But, the fans of both are desperate to know about this.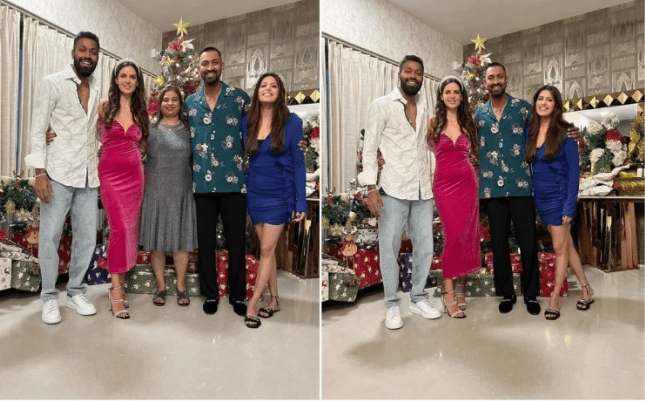 Natasha and Hardik
Hardik has shared these pictures on his Instagram account. Along with Hardik, his wife, son and brother Krunal Pandya are also seen in these photos. Apart from this, his family and friends also appeared together in this grand Christmas party.
Since posting these photos of Hardik, social media users have been wishing the couple a Merry Christmas as well as asking questions about him becoming a father for the second time. In these pictures, Natasha is looking very beautiful in a dark pink dress. Also, her baby bump is clearly visible in this dress.
Natasha and Hardik
Hardik Pandya and Natasha Stankovic married each other in the last Corona period. This couple surprised everyone by giving the news of their marriage as well as pregnancy. After this, in July 2020, the couple became the parents of a son. Hardik and Natasha have named their son Agastya Pandya.