Neeraj Chopra Appeared On The Cover Of 'The Man' Magazine, Giving Competition To Bollywood's Top Actors In The Look.
Neeraj Chopra, who won the gold medal in javelin throw in Olympics 2020, has appeared on the cover page of magazine 'The Man'. For this he has got a photoshoot done. In this, he can be seen wearing a western outfit. He is wearing a suit and wearing a jacket Along with this, she is also wearing stylish goggles. She is wearing a branded watch. Also, Neeraj Chopra is wearing black colored shoes.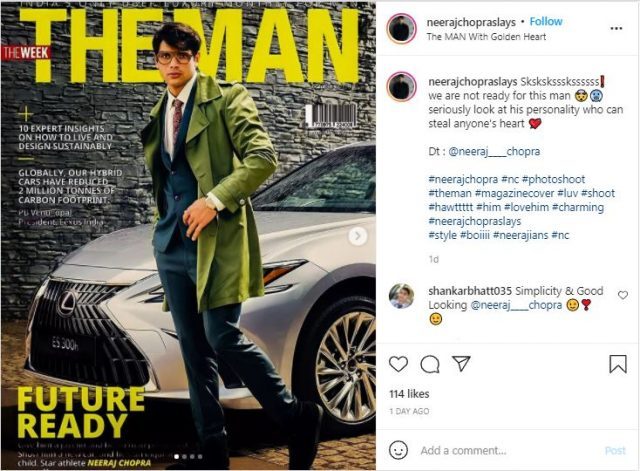 Neeraj Chopra is looking very seriously at the camera. A car is seen standing behind him and he is seen posing in front of the car. People are very fond of the look of Neeraj Chopra. Many fans believe that This style of Neeraj Chopra is overshadowing many film artists. Neeraj Chopra came into the news for winning the gold medal in the recently concluded Olympics and has been the center of discussion. Neeraj Chopra has also participated in many reality shows. This includes Kaun Banega Crorepati. Neeraj Chopra in Kaun Banega Crorepati Hockey player P Sreejesh. On this occasion, both of them talked about their family's background and sports.
"Miesha Hai Kiske Sath?": Miesha And Ishaan's Growing Love Story Perplexed People On Social Media.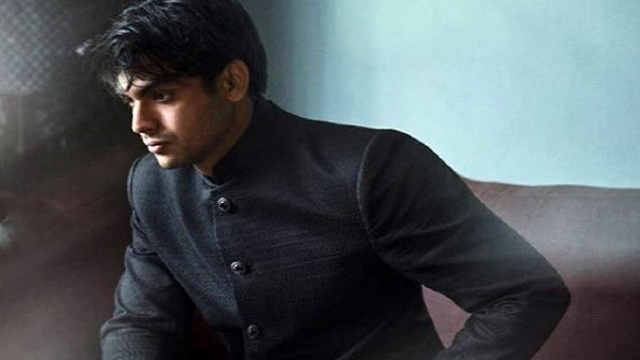 Neeraj Chopra has created history by winning a gold medal in the javelin throw at the age of 23. Neeraj Chopra is in the Indian Army and had worked hard for the Olympics 2020. The thrown Javelin was autographed and gifted. Now it has been put in the auction and till now a bid of Rs 1 crore 50 thousand has been made. This is the biggest bid made in this auction. Neeraj Chopra's fan following has also increased very rapidly. When he came from Tokyo after winning the gold medal, it has been raining continuously on him and a few days ago he had put his mother and father in an airplane. Apart from this, he has also appeared in Kaun Banega Crorepati and Dance Plus shows and while he has worked in advertisements, people are very fond of him.