Netizens Ridicule Tejasswi Prakash's Act Of Fake Choking During A Task- Here's What They Said
In the latest episode of Bigg Boss 15, we witnessed the trademark task of Bigg Boss i.e about torturing. Contestants of a team used talcum powder, dirty napkins, etc. on the opposite team members to make them leave their positions. Later in the task, Tejasswi Prakash was seen pouring the powder on Afsana, who in retaliation, the powder on Tejasswi. This led to Tejasswi coughing badly as the talcum powder went into her mouth.
The incident made Karan Kundrra worried for Tejasswi. The actor carried her in his arms and took her to the medical room. Later, the actress was seen confessing that she faked it in order to make opposite team members worried and leave their positions to see her. But during the whole incident, Afsana Khan didn't slip into the trap and even warned her teammates not to leave their positions. Wild Card entrant Rajiv Adatia was seen suggesting Umar Riaz who is a doctor by profession, should help Tejasswi. Umar was too seen worried for Tejasswi and Jay claimed that this whole plan was insensitive. Even Karan Kundrra who was the Sanchalak of the task warned Tejasswi not to repeat something like that. Netizens also came up with their opinions on Tejasswi's fake act of choking.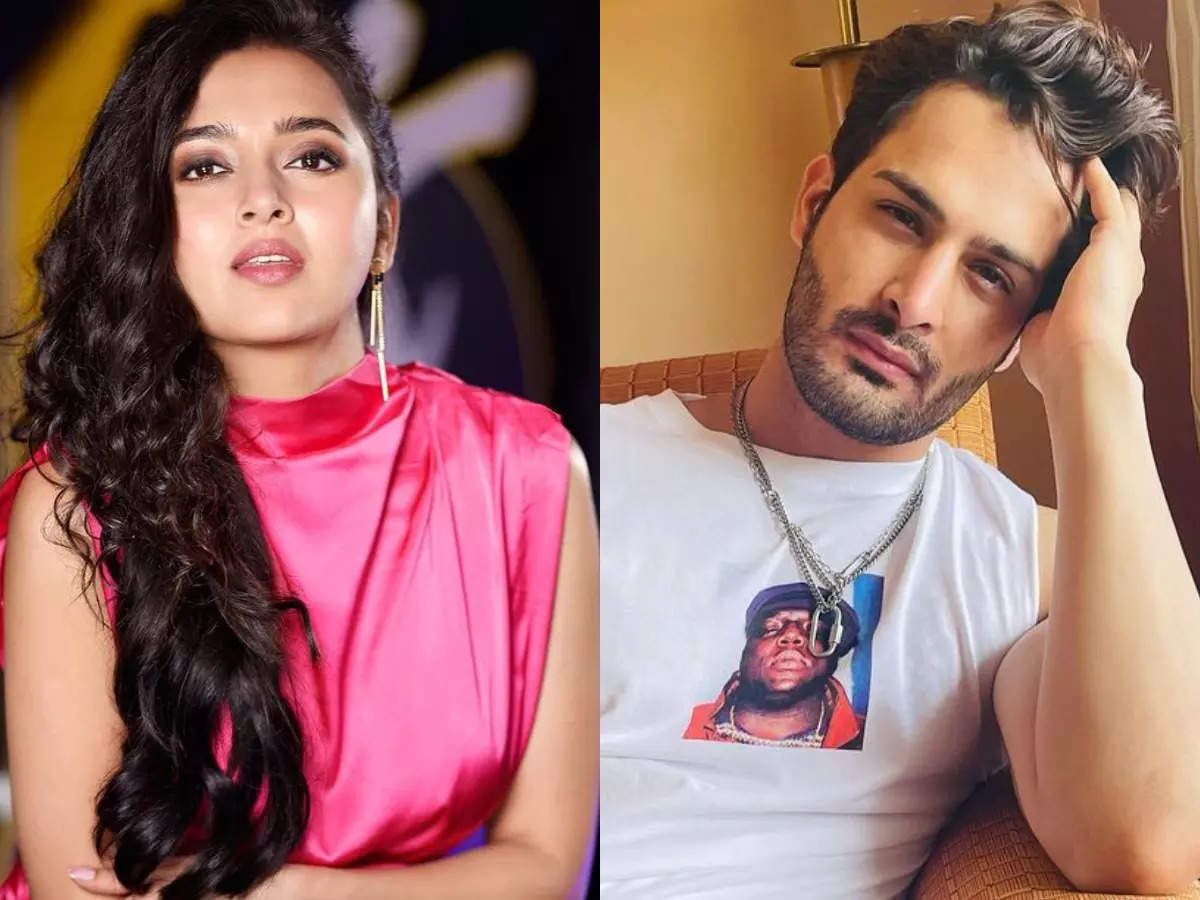 One Twitter user wrote, "#TejasswiPrakash done that only for Umar r u blind and is it Teja said to Rajiv to call umar lol #teja rocks in show and outside the show also everyone target teja teja #bb15 #BigBoss15 that make how popular teja is."
Check out some of the reactions on Twitter: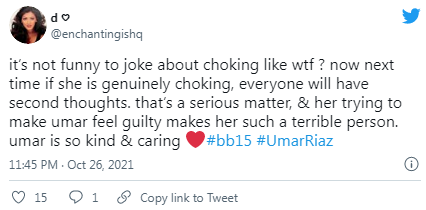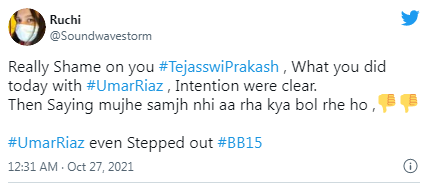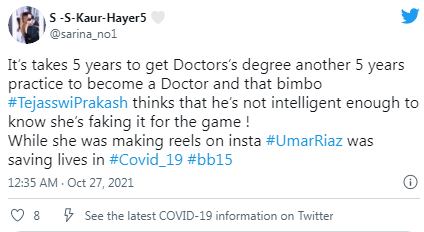 Meanwhile, fans are going aww on the growing closeness between Tejasswi and Karan. The two are developing a stronger bond with each passing day. Their fans have started calling the two #TejRan as they feel they'll later fall in love with each other in the coming times.