Pratik Gandhi Accuses Mumbai Police Of Humiliating- Read Full News!
Bollywood actor Pratik Gandhi has had a rough experience with the Mumbai Police. Which the actor has described as his 'insult'. Prateek Gandhi has accused the Mumbai Police of insulting him. This incident happened on Sunday. The actor was treated badly by the police because of the VIP movement on a highway in Mumbai.
Mumbai WEH is jammed coz of "VIP" movement, I started walking on the roads to reach the shoot location and Police caught me by shoulder and almost pushed me in some random marble warehouse to wait till without any discussion. #humiliated

— Pratik Gandhi (@pratikg80) April 24, 2022
Pratik Gandhi himself has given this information through social media. Pratik Gandhi is very active on social media. He tweeted against Mumbai Police through his official Twitter account. Prateek Gandhi wrote in his tweet, 'Western Express Highway of Mumbai was jammed for VIP movement. I started walking to reach the shooting location. On this, the police pulled me by the shoulder and made me wait in a marble warehouse. Till then he didn't even tell me anything. humiliated.'
Due to VIP movement Traffic may be slow on Western Express Highway at Santacruz towards Dharavi, Matunga between 3-9 PM on dt 24-04-2022. Mumbaikars are requested to avoid using this route and use alternative routes. #MTPTrafficUpdate

— Mumbai Traffic Police (@MTPHereToHelp) April 23, 2022
This tweet of Pratik Gandhi is becoming increasingly viral on social media. Fans of the actor and all social media users are commenting on his tweet. Also, give your feedback. However, a day earlier, the Mumbai Police had informed the people of the city that the Western Express Highway VIP movement would remain jammed from 3 pm to 9 pm on Sunday.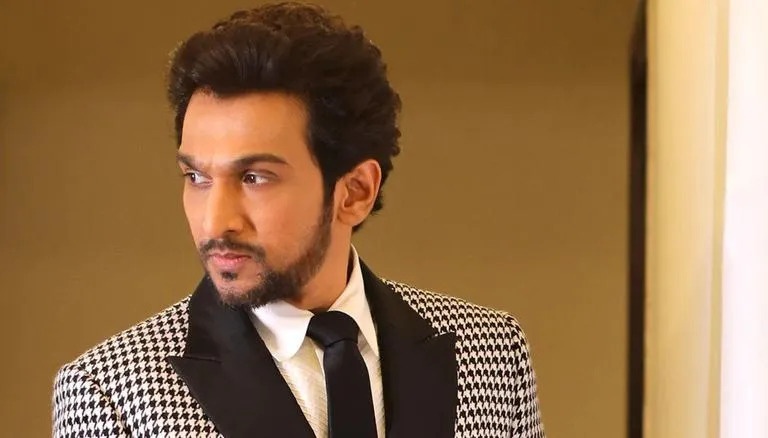 Talking about Pratik Gandhi's work front, he has last seen in the web series The Great Indian Murder. His web series was well-liked by the audience. Apart from this, Prateek Gandhi will soon be seen in the film 'Woh Ladki Hai Kahaan'. In this film, he will be seen opposite famous actress Taapsee Pannu. This will be the first time that Prateek Gandhi and Taapsee Pannu will share screen space.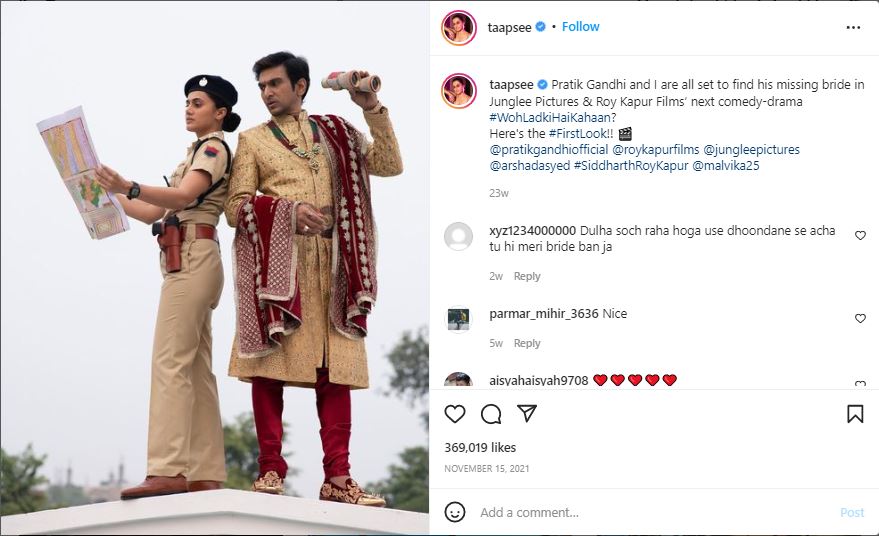 Recently, Taapsee shared the first look of the film from the sets of the film 'Woh Ladki Hai Kahan', in which she was seen with actor Pratik Gandhi. In the picture, the actress was looking at a map with her hand. While Pratik was looking at the map with binoculars in his hand. According to the information, the shooting of the film started in Jaipur, Rajasthan in January this year.