Rajkumar Rao And Patralekha's Pictures From Mumbai Airport Went Viral, Know Full Story Inside!!
Rajkummar Rao and Patralekha tied their knot in Chandigarh on 15 November. After which both of them shared their wedding pictures on social media. Soon the pictures of both of them went viral and the entire Bollywood was seen congratulating them. Both had expressed the happiness of being each other's life partner. After marriage, now both have returned to Mumbai. Where the happiness on both of their faces was clearly showing that both are very happy with their marriage.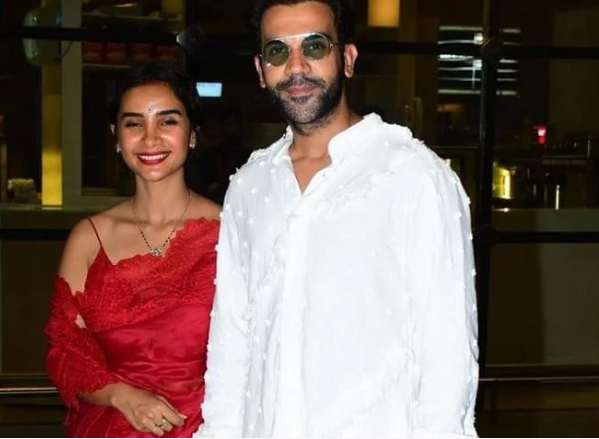 Rajkumar and Patralekha
When both were spotted at the airport, Rajkumar Rao held Patralekha's hand in his hand. During this, Patralekha was wearing a red sari, in which she looked very beautiful, while Rajkumar was wearing a white outfit.
Rajkummar Rao and Patralekha were dating each other since 2010. Rajkummar Rao first saw Patralekha in an ad film. On the other hand, Patralekha saw Rajkumar in the film 'Love Sex Or Dhoka'. After which the image of Rajkumar did not turn to be good in front of her.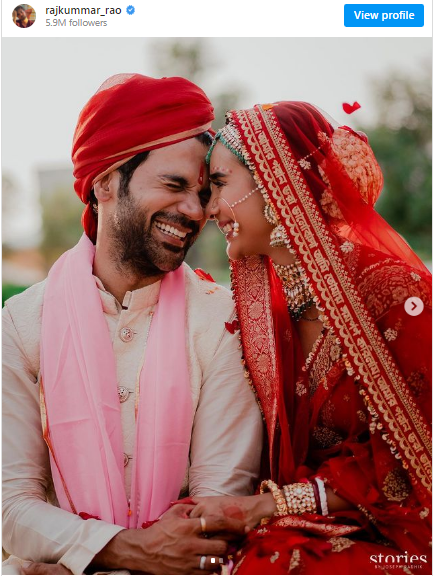 Rajkumar and Patralekha
Perhaps destiny had to join them, in the year 2014, both of them worked together in the film 'City Lights'. It was from this film that their friendship and then love started between the two. After 11 years of relationship, both of them got married to each other.
After getting married Rajkumar shared the picture of his wedding on social media and wrote, 'Finally after 11 years of love, romance, friendship, and fun, I have married my everything, my soulmate, my best friend, my family. Today there is no greater happiness for me than that I will now be called your husband, Patralekha forever and beyond'.
At the same time, Patralekha shared the photo on Insta and wrote, 'Today got married to my everything today … my lover, my partner in crime, my family, my soul, my best friend for the last 11 years! There is no greater joy than being his wife! For us forever'.