Rajpal Yadav All Set With Transgender Role In Ardh, Earlier Entertained People With Outstanding Comic Timing With These Movies!!
Rajpal Yadav is considered to be one of the best comedians in the Hindi film industry. He makes people laugh a lot through his comedy. Very soon the actor is coming up with his film Ardh with Rubina Dilaik. Rajpal Yadav is going to be seen as transgender Shiva in this film. Shiva pretends to be a transgender with the help of his wife to live in the city of Mumbai of his dreams. Ardh is the story of almost every dreamer of Mumbai. Before transgender in Ardh, Rajpal Yadav has been successful in ruling the hearts of the audience through different characters in many of his other films. So let us tell you about some of the characters from his films.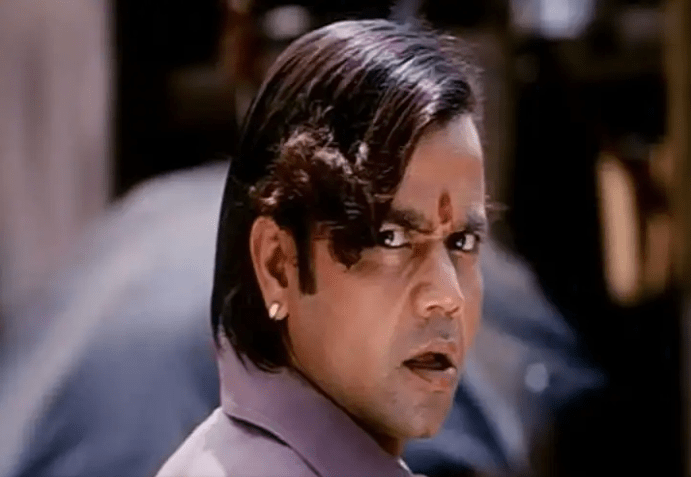 Rajpal Yadav
Bhool Bhulaiyaa 2
In both Bhool Bhulaiyaa and Bhool Bhulaiyaa 2, Rajpal Yadav has made people tickle a lot through his comedy. In this film, he is seen in a very funny character with a high ponytail and wearing a dhoti. Rajpal Yadav plays Chhota Pandit in Bhool Bhulaiyaa who works as an exorcist, but one day Chhota Pandit encounters a spirit named Manjulika, after which his mental balance is shaken.
Main Meri Patni Aur Woh
The film Main Meri Patni Aur Woh was a romantic comedy drama film released in the year 2005. In this film, Rajpal Yadav was seen in the role of Chhote Babu of Lucknow University. He is married to Veena (Rituparna Sengupta), a tall and very beautiful woman. But he feels insecure about his wife for one reason or the other and also doubts her.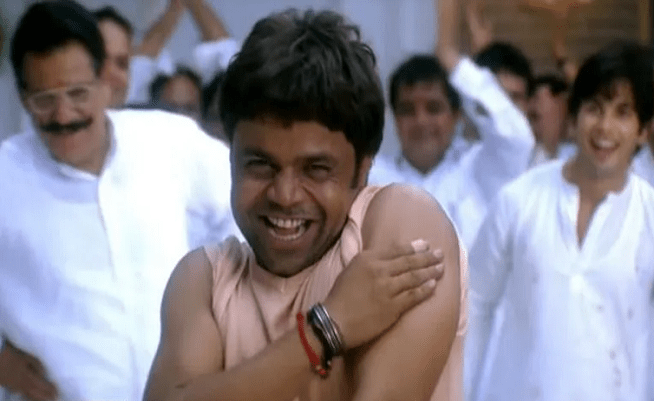 Rajpal Yadav
Chup Chupke
Kareena Kapoor, Shahid Kapoor, Neha Dhupia, Suniel Shetty, Paresh Rawal and Rajpal Yadav starrer Chup Chupke was released in the year 2006. In this film, Rajpal Yadav works as a fisherman along with Paresh Rawal. Later in the film, he has to work as a servant in the Gujarati house of Ompuri. Whether it is a scene of shoes polishing, washing clothes or asking for food, then after seeing this, it is sure to burst into laughter.
Malamaal weekly
The 2006 film Malamaal Weekly was a laughing stock. Riteish Deshmukh, Paresh Rawal, Om Puri and Rajpal Yadav were in the lead roles in this film built on the lottery system. Rajpal Yadav was in the role of Sudha Chandran i.e. Thakurain's brother 'Baje' in this film. He has done a lot of comedy in this film by becoming baje.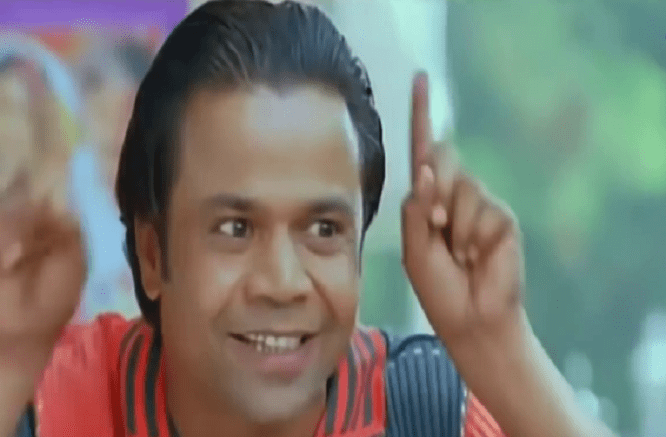 Rajpal Yadav
Dhol
Released in the year 2007, this film is one of the most favorite comedy films of the audience. The film stars Rajpal Yadav, Kunal Khemu, Tusshar Kapoor, Sharman Joshi in the lead roles. Rajpal Yadav is in the role of Martand in Dhol and he is seen doing a lot of comedy throughout the film.