Rakhi Sawant Caught By Media With Her New Boyfriend Coming Out Of This Place, Read To Know What Is It!!
Rakhi Sawant dominates with her bold and sexy style. Rakhi is in a lot of headlines these days for her new boyfriend and relationship. Now a new video of Rakhi with new boyfriend Adil has surfaced. In this video, Rakhi is seen talking to the paparazzi with a lot of fun. Rakhi has said such a thing in the video, due to which this video is becoming increasingly viral on social media.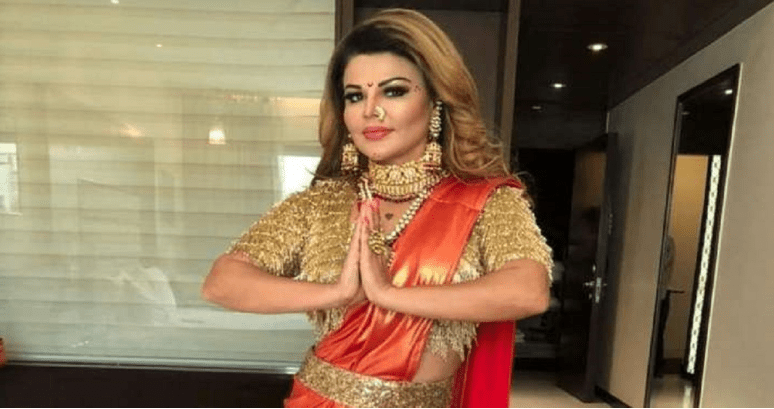 Rakhi Sawant
Actually, Rakhi has returned from Abu Dhabi, so when she was spotted at the airport, she started sharing a funny story with the paparazzi. Rakhi told that she was thinking of bringing gold from there. However, they got the people of customs behind. Rakhi was asked, did she went for the shopping there. On this Rakhi refused and said that they would have caught her if she brought gold.
Along with this, the paparazzi asked what Rakhi brought for them, then Rakhi said that the big IIFA trophy. Rakhi further jokingly said that she herself is a winning trophy. This video and style of Rakhi is being liked by her fans. During this, Adil appeared with Rakhi. Adil looked quite calm. Let us inform you that Rakhi has returned from Abu Dhabi after attending IIFA.
Rakhi Sawant
Rakhi Sawant remains in the headlines for her controversial statements and relationships. In 'Bigg Boss 15', she brought her husband Ritesh Singh in front. But they parted ways after the show. Which he announced on social media. Now, Rakhi Sawant is in the discussion about her new boyfriend. The actress has revealed that she is dating Adil Khan Durrani