RIP Bappi Lahiri: A Look Into The Late Singer-Composer's Life In Pictures!
Bappi Lahiri, a singer-composer who popularised disco music in India in the 1980s and 1990s, died at the age of 69 from OSA (obstructive sleep apnea). Bappi's blood pressure was low when he was taken to the hospital.
The singer-composer, who was recognized for his songs in various films of the late 1970s and 1980s, was a recognizable face for many with his signature gold chains that he wore for good luck. From flashback photos with Lata Mangeshkar and other celebrities to his hall of fame, his life is a photo gallery.
Born
Bappi's actual name is Alokesh Lahiri, and he was born on November 27, 1952, in Jalpaiguri, West Bengal. He was a pioneer of disco and rock music in the Bollywood business.
Gold
Bappi Da was noted for wearing a lot of gold. Did you know that he allegedly possessed 754 grams of gold and 4.62 kg of silver? The singer-composer was recognized by many for the signature gold chains that he wore for good luck.
Bappi Lahiri with wife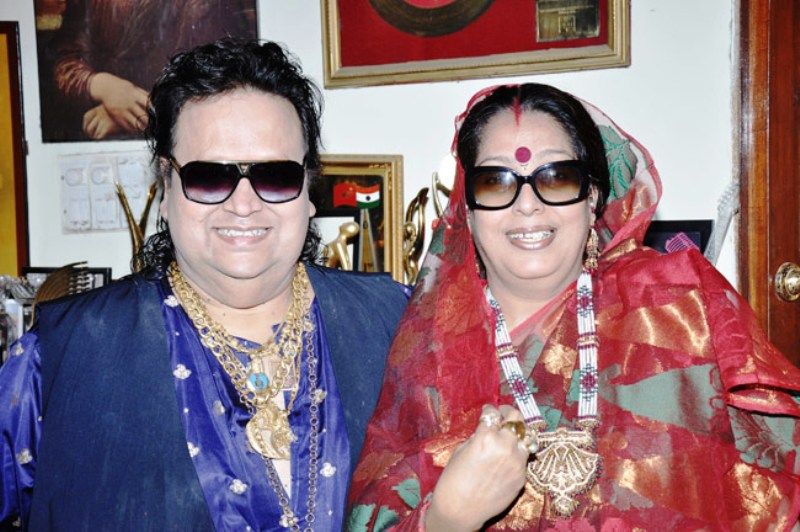 Bappi Da used to post images on Instagram with his wife, Chitrani Lahiri.
Awards
On December 12, 2015, Bappi Da attended the premiere of "The Clan" at the Madinat Jumeriah Complex as part of the 12th annual Dubai International Film Festival. Bappi Da won several honors for Sharaabi, including the Filmfare Best Music Director award.
Acting
Did you know that Bappi Da made his Bollywood debut in Badhti Ka Naam Dadhi, starring Kishore Kumar?
Bappi Lahiri with Kishore Kumar
Bappi Da and Kishore Kumar had collaborated on several tracks. Kishore Kumar Mama was how Bappi Da used to call Kishore Kumar. Kishore Kumar was Bappi Lahiri's maternal uncle, and he assisted Bappi Da in breaking into the film business.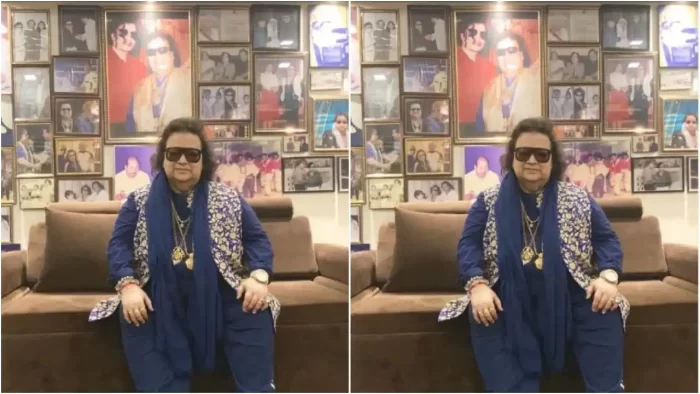 Singer Bappi Da is seen with music icons Mohd Rafi and Kishore Kumar in one of his pictures. On Bappi da's Instagram page, this is one of the most popular photos.
Bappi Lahiri with Lata Mangeskar
Bappi Da posted these vintage photos with Lata Mangeshkar. He used to refer to her as Maa.
Bappi Lahiri with Akon
Bappi Da published these photos with Akon on Instagram. He was undoubtedly well-known on a global scale as well.
Bigg Boss 15
Bappi Da was a favorite of everyone, from Amitabh Bachchan to Shah Rukh Khan to Salman Khan. His most recent appearance was on Salman Khan's Bigg Boss 15 show.
Hall Of Fame
This location was dubbed "Bappi Da's Hall Of Fame" by Bappi Da. You may view photographs of him with Michael Jackson, Sridevi, and other celebrities. Bappi Da previously set a record by singing in over 180 songs in a single year.
BJP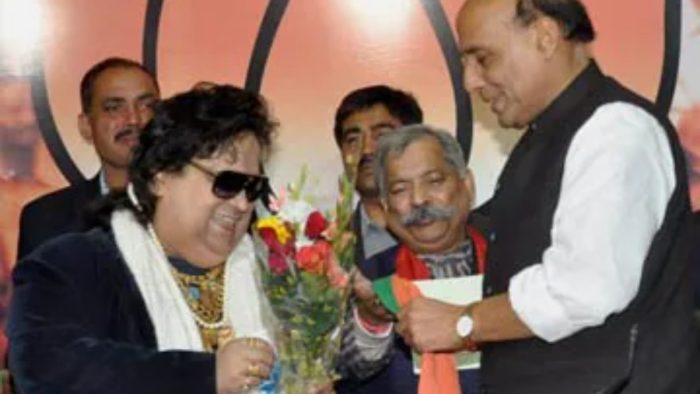 Bappi Da was welcomed into the party by Rajnath Singh. On January 31, 2014, in New Delhi, India, a photograph was taken at the BJP headquarters. Bappi Da contested during a public assembly in Bhadhreshwar, Hooghly, Kolkata, in 2014.
The End Of An Era
This photo symbolizes the end of an era. We have lost – Lata Mangeshkar, Bappi Lahiri, and Kishore Kumar. On February 6, 2022, the world lost Lata Mangeshkar.