Selena Gomez Revealed That She Might Quit Her Career To Be A Mother!
In a podcast session, Selena Gomez just kept it real when revealing her plans to leave Hollywood to establish a family. Selena Gomez revealed in a new interview that she wants to marry and have children. She stated that she plans to leave her job following the birth of her child and that she is fine with that. Selena's statement comes amid rumours that she is dating Italian-Canadian film producer Andrea Iervolino.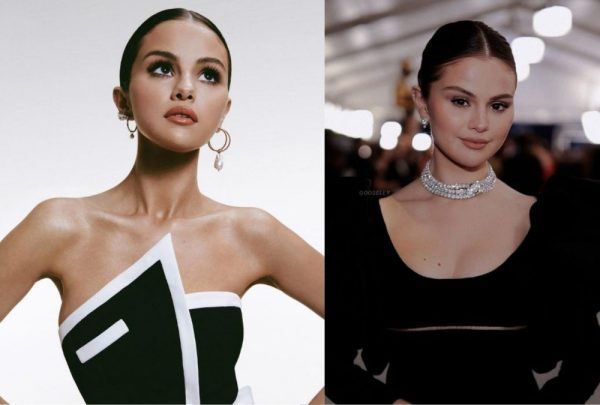 Selena Gomez hopes to one day "peace out " from her booming Hollywood career. Selena Gomez may be 30, flirtatious, and successful, but the stunning singer and actress aspires to have her own family! The Lose You To Love Me singer was her frank self during an interview on TaTaTu's video podcast Giving Back Generation, presented by her close friend Raquelle Stevens, sharing how she envisions one day stepping back from her blooming Hollywood career and giving time to her hubby and children.

"I hope to be married and a mother," Selena Gomez revealed on the podcast, according to Today. Looking ahead, the Only Murders in the Building star continued, "I'm going to become tired of it all eventually, so I'm going to devote the most of my life to philanthropy before I  peace out. j ust be honest." Selena Gomez's parenting instincts are evident in her everlasting bond with her younger sister Gracie, 8, who "puts things in perspective" for Gomez.
Selena has previously discussed her desire to start a family. During an appearance on The Hollywood Reporter's podcast Awards Chatter in June, Selena stated that her migration from Texas to Hollywood forced her to postpone having children.
Last month, rumours about her dating Andrea Iervolino circulated after they were sighted together on her birthday, According to a source close to Selena, the singer is not dating anyone right now. She is more receptive to love, but she is also preoccupied with herself and her work at the moment. She's in a pretty healthy place. She is feeling great and is in excellent mental, physical, and emotional health."