Shah Rukh Khan Is Feeling Cornered And Defeated After Aryan's Arrest, Reveals A Close Source Of Khan Family
Shah Rukh Khan is probably facing the worst time of his life. Since Aryan Khan's bail appeal was dismissed on Wednesday, he and his wife Gauri Khan are quite irritated as they never thought that they would have to go through this and their son will have to face such harsh situations. A close friend of SRK has revealed that the whole family is upset and desperate at the same time to get Aryan out of jail.
A close friend of Shah Rukh Khan and Gauri Khan while talking with the National Herald has revealed, "It's not just about the bail. It's much more than that. Shah Rukh has never felt more cornered and defeated. In fact, he and Gauri are yet to wrap their heads around what has happened. One day Aryan was with them. The next day he is behind bars for breaking narcotics laws."
The close friend of SRK also shared that Shah Rukh has hired some best lawyers from the country to get his son out of jail as soon as possible, "Nothing! They never expected Aryan to not get bail. Now all hopes are pinned on October 20. Shah Rukh has employed some of the best legal minds to figure a way out. I think there will be more legal advisors coming on board. But there is a growing feeling in the family that this is not just a legal matter."
Recently, when Aryan was shifted from quarantine cell to general lockup, the star-kid was given 10 minutes to have a video call with his parents. A senior jail official told ETimes that Aryan had broken down while talking to his parents, "Aryan gave his mother's number. He spoke to his mother and father through the video call facility for 10 minutes."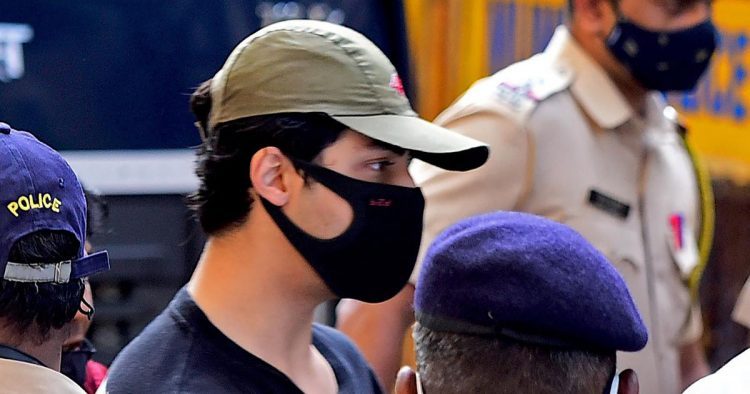 For the unversed, Aryan Khan was arrested on October 2, after NCB conducted raids on the Cordelia, a luxury cruise. Not only Aryan but seven others were also taken into custody along with him. His bail pleas have also got rejected multiple times. Now the entire nation is eyeing October 20 as its Aryan's next bail plea date.