Shah Rukh Khan Sets Fashion Statement After His Return To Mumbai From The Red Sea Film International Festival- WATCH VIDEO!
Naam to suna hoga, Shah Rukh Khan? We had the need to slightly alter one of his dialogues. We hope it's all right. After all, the "Badshah Of Bollywood" has long ruled over our hearts. How could we not fall in love with SRK all over again? He has that wow factor that can make heads turn, especially when he flashes that million-dollar smile. His dimples are simply irresistible, and it's next to impossible to take your eyes off him when he's on screen.
We're talking about Shah Rukh Khan, after all – his films, dialogues, and dance numbers are all super hits. So when he dropped the teaser for his next film Pathaan, it's no surprise that "King is back" was the sentiment running across social media platforms. Shah Rukh Khan had finally ended his four-year-long drought, after all!
Shah Rukh Khan has wrapped up filming for Rajkumar Hirani's Dunki in Saudi Arabia and has returned to Mumbai. He announced the news with a video message thanking the cast and crew, as well as Saudi Arabia's Ministry of Culture and Films, for their work on the production.
After that, pictures of Shah Rukh Khan performing Umrah in Mecca went viral on social media. He was also seen attending the Red Sea International Film Festival in Jeddah. Now, King Khan has returned to Mumbai, and he was spotted at the airport a few moments ago.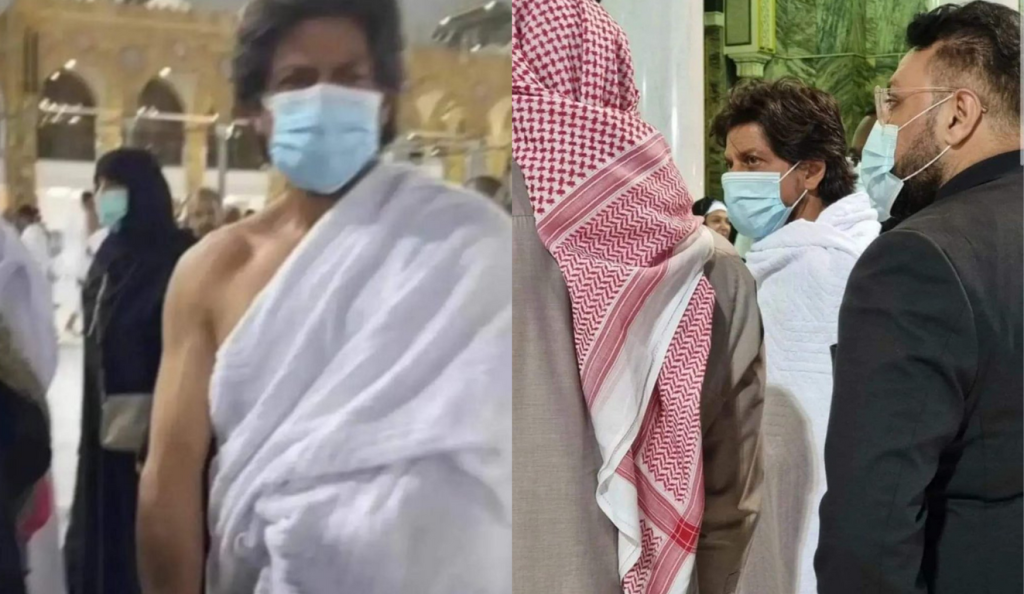 Shah Rukh Khan was photographed exiting the airport gates and making his way to his car. He wore a black t-shirt with a grey camouflage printed jacket layered over it, looking effortlessly cool. Photographers and fans swarmed Shah Rukh Khan as he made his way to his car – some of which can be seen in the video below holding flowers for the superstar. He sported a pair of sunglasses as he walked, keeping cool and collected under the circumstances.