Shibani Dandekar Removes 'Mrs Akhtar' From Her Instagram Bio, Read On To Know More!
Shibani Dandekar and Farhan Akhtar got hitched on February 19, 2022. Shibani altered her Instagram bio and added, 'Mrs. Akhtar' a few days after their wedding. Mrs. Akhtar has now been deleted from her bio. 'Producer, Presenter, Actress, Singer,' read her bio. She does, however, have Farhan's surname behind her name, Shibani Dandekar-Akhtar. Take a peek at her profile, which is shown below: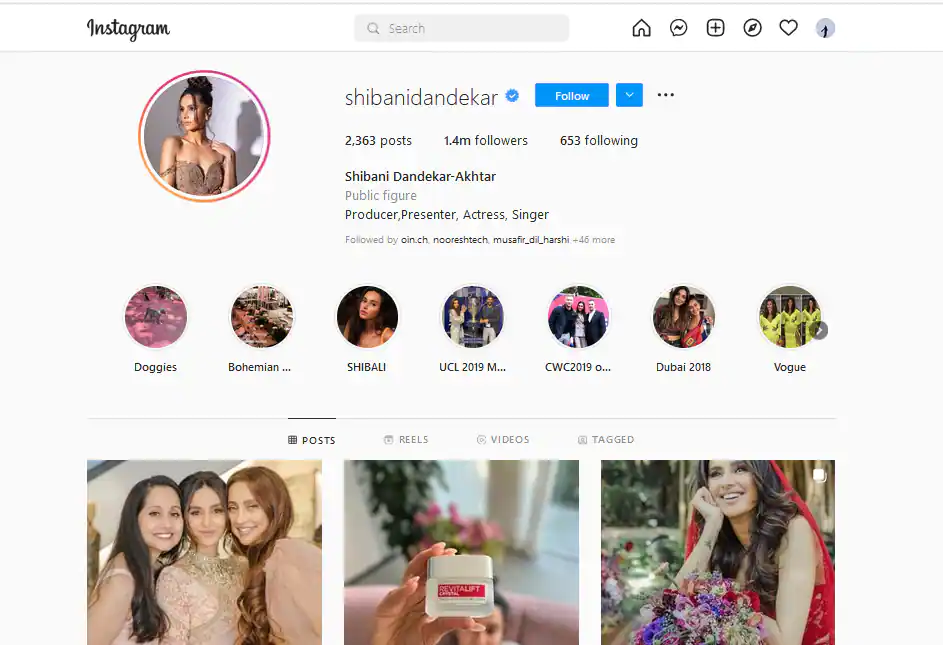 Recent rumors show Shibani is expecting a child, but she has denied them. Meanwhile, after marrying Shibani, Farhan turned to Instagram to share some wedding photos and express his gratitude to everyone who helped them celebrate. "A few days ago, @shibanidandekar and I celebrated our union, and we are sincerely thankful to anyone who did respect our desire for privacy on the day," he said in his post. However, the celebration would be incomplete if we didn't share some special moments with you as we begin on a new adventure, and we pray for your blessings in our voyage through the sky of time. From us to you, with love."
"The most magical day of my life!" Shibani, on the other hand, had written in another post. "@payalsinghal, thank you for everything. You were the one who made it what it was! I adore you. @jade_bymk created by @shaleenanathani X @monicashah1207 is my DREAM wedding gown. (I love you guys, and this outfit is incredible!!!!)."
We were the first to break the news of the couple's wedding. Before then, they had been dating for nearly four years, choosing to marry. Ritesh Sidhwani, Farhan's close friend and producer, recently hosted a grand party for the newlyweds, attended by many celebrities, including Kareena Kapoor Khan, Malaika Arora, and Suhana Khan.