Sonam Kapoor Ahuja, Bollywood's OG fashionista, was recently spotted wearing a beautiful ivory drape that has us swooning. Continue reading for a closer look at the same!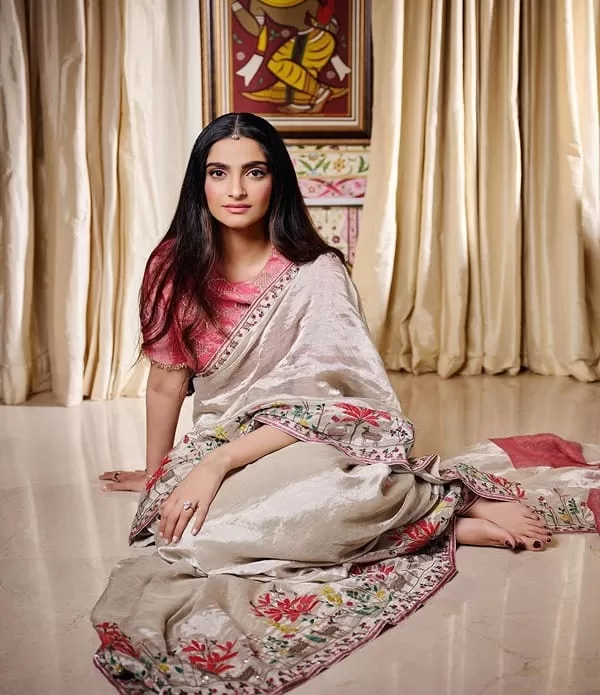 Sonam Kapoor is the queen of creative fashion. The actress recently celebrated Karwa Chauth with other Bollywood actresses. Unlike other celebs who attended the significant festival, Kapoor wore a gorgeous tissue saree. The styling choices of the actress continually illustrate her ability to turn heads and leave an impact, giving a touch of sophistication to her exquisite look.
Sonam Kapoor Ahuja, Bollywood's adored OG fashionista, continues to set trends and captivate the hearts of fashion aficionados worldwide. The actress' latest appearance at her father Anil Kapoor's mansion for the spectacular Karwa Chauth event left everyone speechless, displaying an unrivaled sense of supreme taste and exquisite elegance. The diva wore an ivory-hued sheer silk saree decorated with beautiful multi-colored floral embroidery for the event.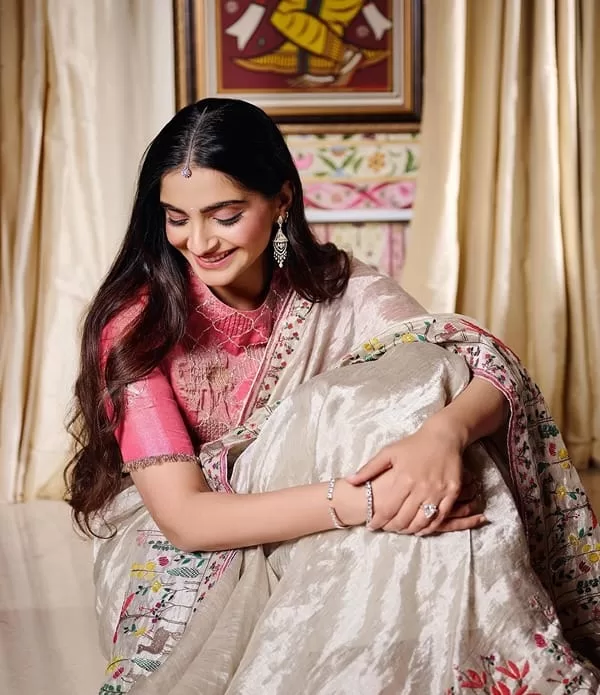 The actress made a beautiful, sophisticated, and timeless statement with her attire, which was highlighted by diamond-laden accessories. So, why don't we go deeper and take a closer look at her exquisite ensemble.
Outfit Details
Sonam Kapoor Ahuja looked stunning in a sophisticated ivory saree. Anavila's stunning ivory saree was the focal point of her attire. The saree was further elevated by the addition of stunning multi-colored floral embroidery that decorated the borders and edges, bringing a bright and joyful touch to her attire. A pink-colored blouse with a boat-shaped neckline complemented the saree.
The blouse was a piece of art, with delicate silver threadwork in a jaali style, adding an added dimension of refinement and charm to the whole look. The entire costume was a testament to the actress' fashion sense, mixing tradition with contemporary features, making it an excellent choice for today's sophisticated brides. It captured the essence of Indian history while embracing the changing desires of the youthful, fashion-conscious generation.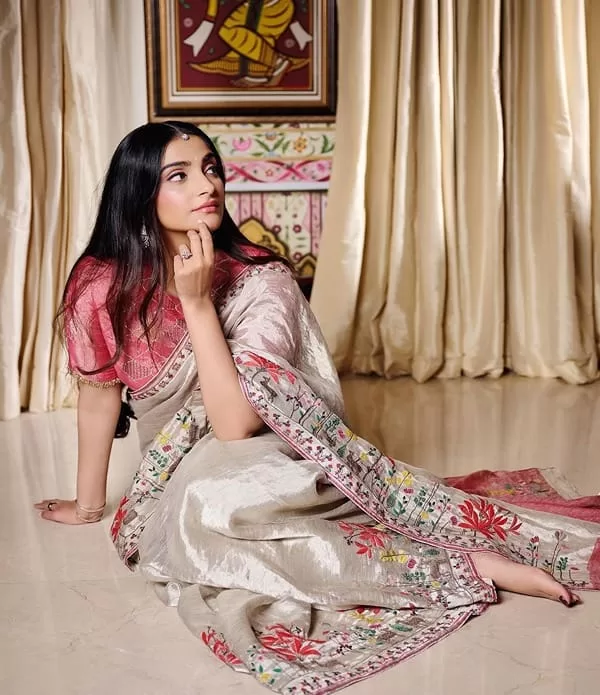 Decoding Accessories
Sonam Kapoor accessories completed her ensemble. A set of silver-studded hanging earrings, a fashionable bracelet, a spectacular diamond ring, and an elegant maang teeka completed her ensemble. Her stone-studded clutch purse offered a touch of elegance to her ensemble, demonstrating her attention to detail.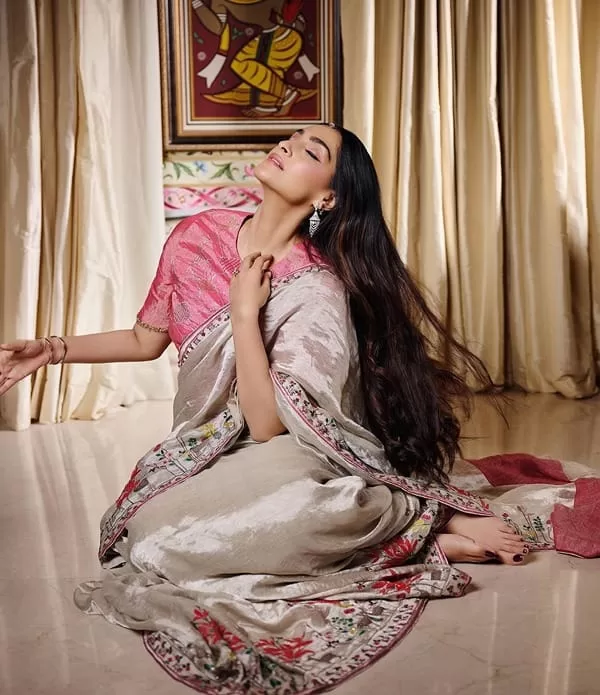 Makeup
Sonam wore minimal makeup, allowing her innate beauty to shine through. Well-shaped brows, sparkly eyeshadow, flushed cheeks, accentuated cheekbones, and precisely applied eyeliner, along with pink lipstick, gave an overall look that was flawless.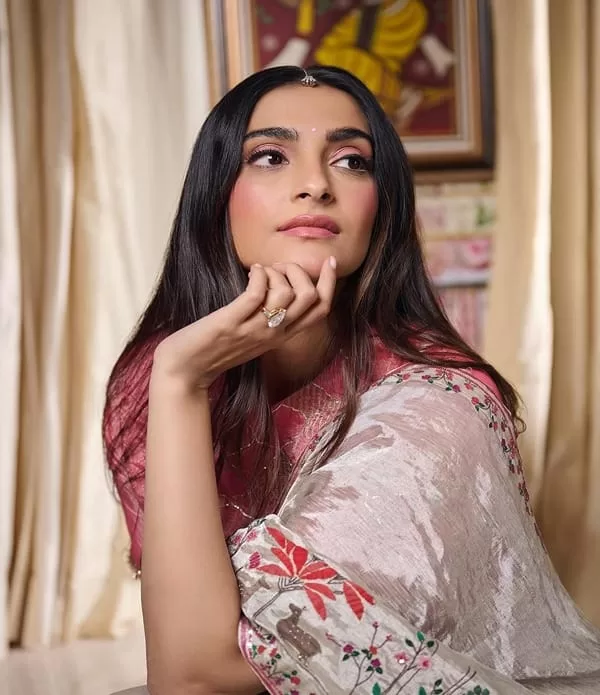 The actress' cosmetics emphasized her beauty without overpowering her natural charm. The diva's dreamy middle-parted open hairstyle with gentle waves complemented her regal beauty flawlessly.