Sonam Kapoor Reveals Father Anil Kapoor Is Frightened About The Next Phase!
Anand Ahuja and his wife Sonam Kapoor are ecstatic. The couple recently became parents after welcoming their newborn boy on August 20. As soon as they posted the announcement on their social media accounts, well-wishers, fans, and friends immediately began sending their congratulations and blessings. The Neerja actress recently discussed how her father Anil Kapoor responded to the news of her pregnancy in an interview with Vogue. She went on to say that because he isn't prepared to be a grandfather, he might be afraid of the next stage of life.
A Vogue magazine interview asked Sonam Kapoor to describe how her parents reacted to the news of her pregnancy. She responded by saying her dad might not be ready for the next phase of his life as a grandparent. According to her, she thinks that her father is scared. Even though he doesn't see himself as a grandparent — for some time, he wasn't even a parent — when I told him I was expecting, he was the one who got emotional. Before I told them about the news, he and Mum were visiting some temples around Chandigarh while shooting for Jugjugg Jeeyo. The fact that Dad isn't a big religious or spiritual person shocked her when she jokingly asked him what he would pray for, and he answered, "A grandchild," shocked her. (The patient)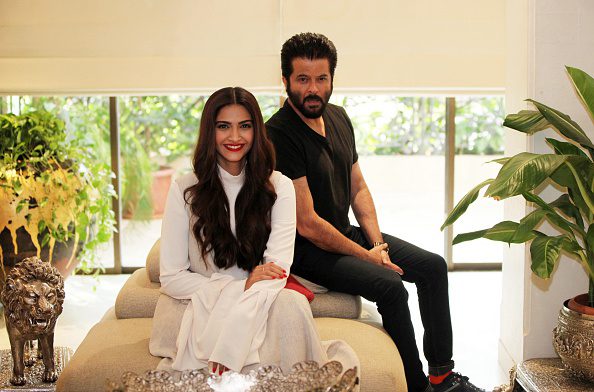 Sonam continued by saying that her dad has always given his daughters' careers top priority. It was never about who they were dating or when they would be married, she told him. Sonam recalled that he frequently advised her to "settle down when you're ready and, if you want, you can even stay at home for the rest of your life." After the release of AK vs AK, in which she played herself, Sonam Kapoor took a break from acting. In the OTT crime thriller Blind, she is making a comeback as she appeared previously in The Zoya Factor.