Sriti Jha & Shivangi Joshi Perform Daredevil Stunts That Will Astound You- Checkout!
Due to the thrilling antics depicted in the commercials, the stunt reality programme Khatron Ke Khiladi 12 is causing quite a stir on social media. The reality show's shoot has begun in Cape Town, South Africa, with the competitors doing daring activities. Shivangi Joshi, Sriti Jha, Rubina Dilaik, Jannat Zubair, and others are among the candidates in Season 12 of the programme, which is hosted by action filmmaker Rohit Shetty. The Khatron Ke Khiladi participants must overcome their fears by performing mind-numbing action feats and challenges in order to secure their spot in future episodes and avoid elimination.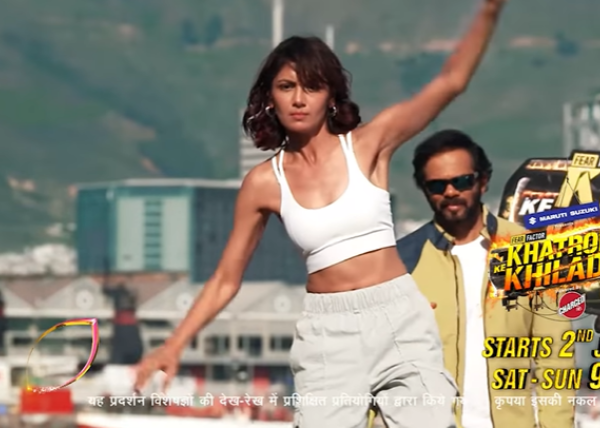 Shivangi and Sriti Jha are shown taking on tasks in the show's most recent promo. Shivangi Joshi is seen in the trailer executing a challenge in which she is lying down in a shallow waterbed with wires above her that have current running through them. She has to unlock a lock, but she receives little electric shocks as a result. When the actress gets shocked, she may be seen screaming. Sriti Jha of Kumkum Bhagya is shown walking on a rope with a burning coal on the ground in another trailer.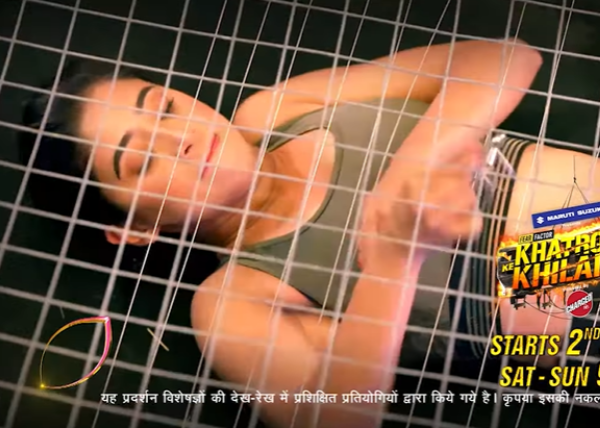 Sriti Jha is shown attempting stunts with deadly animals in a previous promo for the programme. She was photographed cradling a crocodile in her hands and kissing it during an assignment. The actress is also seen with a snake around her neck while strolling on a rope. She is also shown plunging into water from an airborne manoeuvre in another stunt.
Recently during a task, Nishant has been gravely injured, and there are marks on his shoulders and back from his injuries. During a stunt in the Khatron Ke Khiladi 12 programme, his keens were also hurt. Fans praised him for his competitive attitude and for finishing the mission despite being wounded. He is one of the strongest challengers on the newest season of the reality programme, and his risky acts continue to excite audiences.
Rubina Dilaik, Shivangi Joshi, Faisal Shaikh, Jannat Zubair Rehmani, Pratik Sehajpal, Rajiv Adatia, Tushar Kalia, Aneri Vajani, and Nishant Bhat are among the season's contenders. The show's filming has already begun, and the participants are putting out their best efforts in the stunts. They are also seen having fun together outside of the shooting. They frequently post videos and photos from their travels on social media.