Style Alert: Kriti Sanon Drives Away Our Blues With Her Chic Monochromatic Look; Checkout Pics!
Kriti Sanon's film promotion style 'blue' us away. Today's topic, a dress too exquisite to go unnoticed. The last thing any dress lover wants is a beautiful dress to swiftly sell out before they can get their hands on it.
Keeping that in mind maybe a bit too much, we discovered you a winter yet so amazing blue dress. It could remain around for all of your party-dressing needs, so can we say 'blue forever'.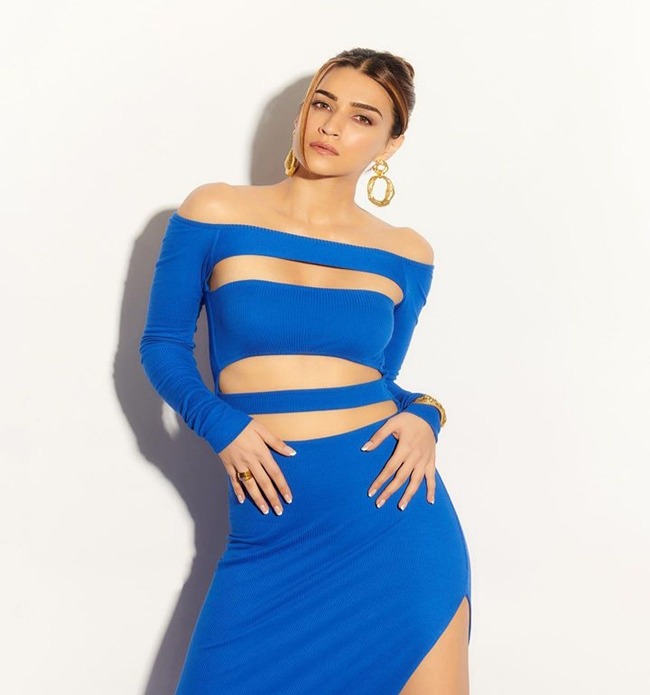 With Kriti Sanon presently promoting Shehzada, our closet is steadily becoming more colorful. Fashion is exciting, and you don't have to kill it in the future. Here's a dress to cling to.
A dress is a goodie and excellent on its own, and its details add a lot of interest to it, as seen by the 32-year-monotonous old's blue dress.
Outfit Details 
We're interested to put ourselves in Kriti's shoes today after seeing her on the set of a reality programme wearing a Lama Jouni gown. Since the cut-out style first appeared, it has been lurking in numerous fashion settings, and its extinction is something none of us can predict.
The Bollywood actress' off-shoulder gown is gorgeous; see for yourself if you can't wait to add it to your cart.
Kriti's off-shoulder dress cost Rs. 30,685.92 and featured triple cut-outs, long sleeves, a body-hugging shape, and a thigh-high slit.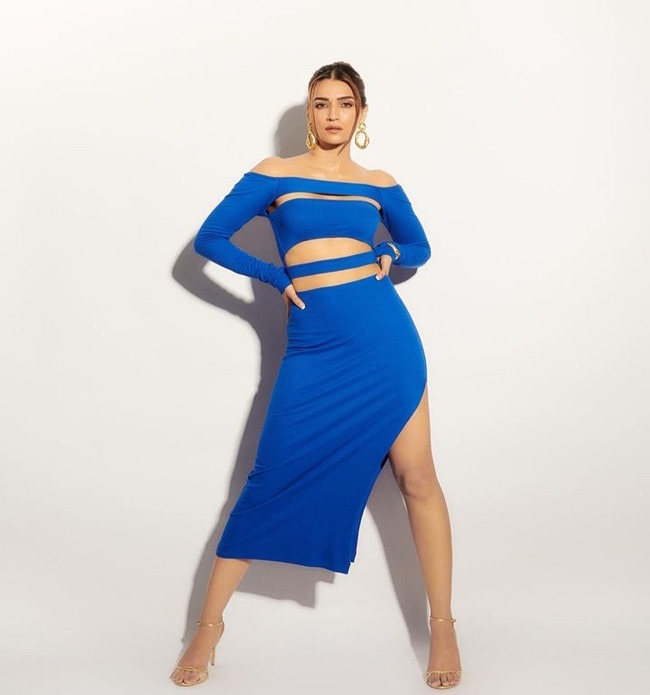 The actress has made some stunning fashion statements in the past while promoting her films, and she is doing it all over again for this one.
The ultra-chic gown has cutaway elements at the neckline and waist.
Accessorized the look
The actress kept her accessories to a minimum, opting for a pair of ankle-strap stilettos to complete the ensemble.
She paired the ribbed and thigh-high slit dress with chunky gold hoops earrings, a bracelet, a ring.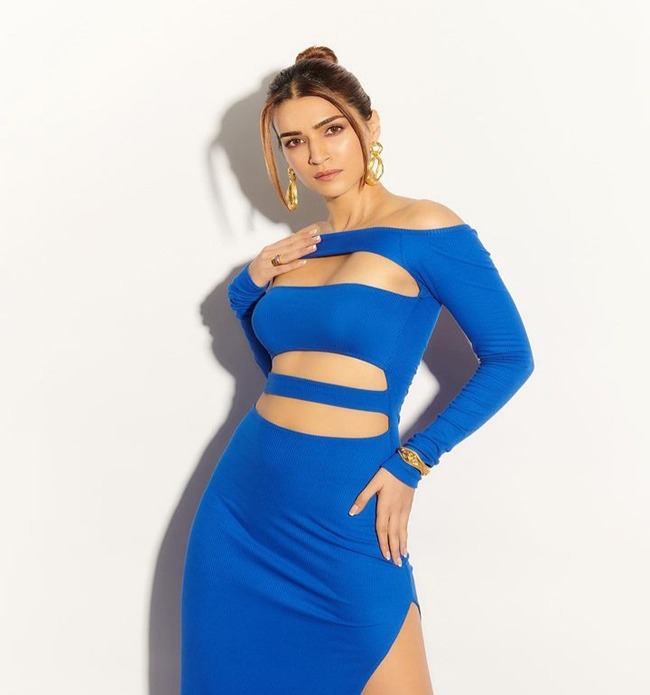 Glam Picks
Kriti's glam makeup comprised soft kohl-laden eyes, well-contoured rose cheeks, and pink lip color, and she wore her hair in a sophisticated updo.Her pink lipstick caught our attention.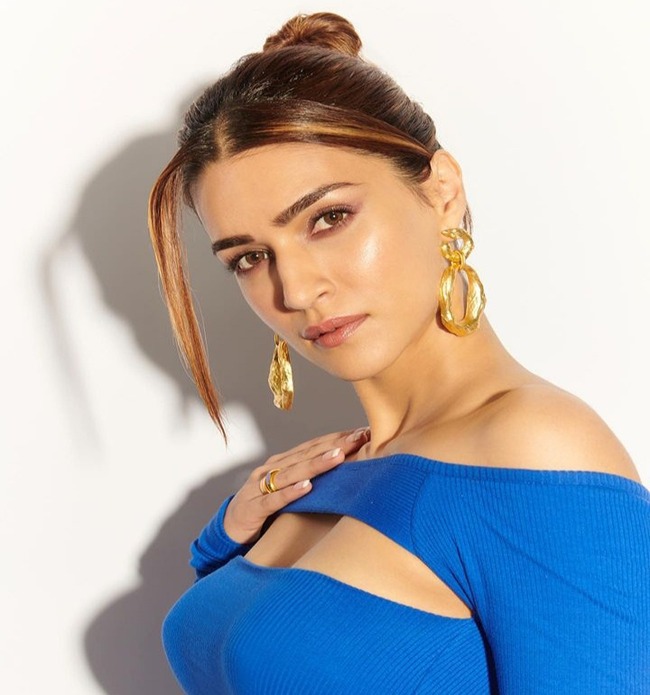 On The Professional Front:
Kriti Sanon most recently appeared in Varun Dhawan's film Bhediya. Shehzada, in which she will co-star with Kartik Aaryan, will be her next film. Kriti is now working on marketing for Rohit Dhawan's film. She will also appear in The Crew alongside Tabu and Kareena Kapoor Khan.