Style File: Janhvi Kapoor Transforms Into A Real-Life Mermaid In A Holographic Mermaid Attire!
Janhvi Kapoor transformed into Ariel from The Little Mermaid in a completely different world and looked equally as classy.
Janhvi Kapoor's holographic ensemble proves Princess Ariel in the town! Take a look!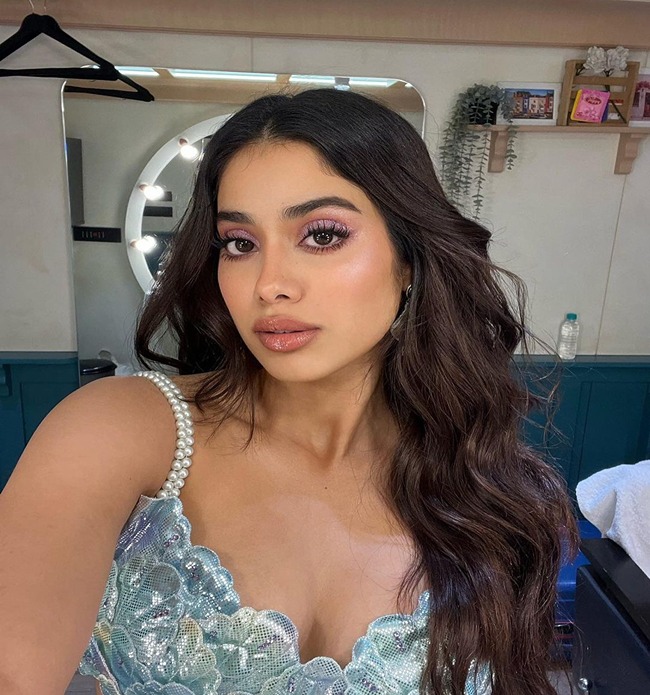 Janhvi Kapoor has effortlessly established herself as a fashion icon in her own right.
Janhvi Kapoor has been raising the fashion bar with each outfit she wears. She is one of Bollywood's most stylish divas and a fashion icon for Generation Z.
Her style mantra is all about making a statement and stunning everyone with her fashion choices.
The Mili actress recently shared a few images of her extravagant look, and the results were everything a fairytale is made of.
Janhvi Kapoor's fashion sense ranges from glitzy glam to comfortable casuals. It's not surprising to see her fashionable side in Disney's newest film, The Little Mermaid.
Janhvi Kapoor transforms into Ariel in an instant, and a very stylish one at that.
Janhvi Kapoor shared behind-the-scenes pictures from her shoot, and she looked like she could make mermaid dreams come true even when she wasn't on camera.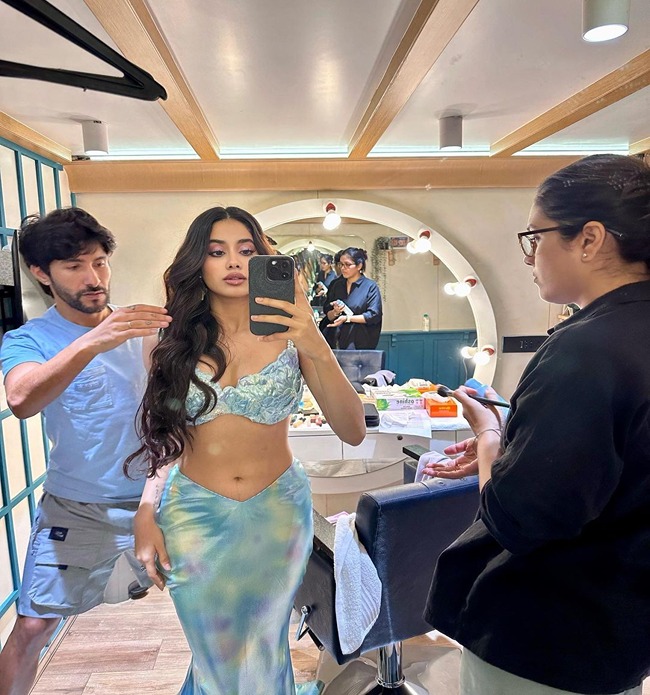 As Janhvi Kapoor recently transformed into Princess Ariel dressed as a mermaid, we realized that not everything is a distant dream.
It was for the pre-premiere promotional video for The Little Mermaid, and she looked stunning in her custom outfit. It's an inspiration that will transform even the most understated dresser into an extravagant one.
Outfit Details
Janhvi Kapoor looks stunning in a mermaid gown and graces the fashion stage with an ethereal allure.
She was dressed in a holographic mermaid skirt set meticulously crafted to accentuate her graceful silhouette.
Her outfit consisted of a holographic mermaid silhouette skirt, an ornately made bustier top, and a cinched tie-dyed bottom.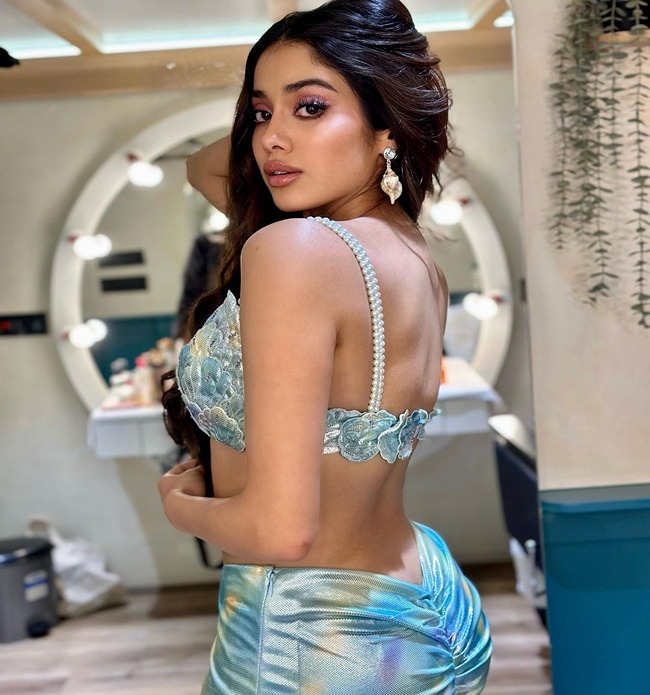 Everything is an ode to the ocean, from the shell-shaped fabric overlapping on the bustier to the pearl straps.
The ornately designed bustier top, adorned with delicate seashell fabric, embraces her figure with regal poise. And her impeccable taste is reflected in the cinched tie-dye skirt cascading down her lithe frame.
Kapoor's rendition was stylish, sexy, and eye-catching. She fascinated in a holographic fluid material that was perfectly in sync with the 'under the sea' theme.
Janhvi wore an ensemble by Amreen Sandhu of Atelier by Antithesis with a deep the neck and a handcrafted blouse with magnificent shell motifs appliqued and embellished with rhinestones.
The ocean beauty's cropped blouse was also embellished with pearls on the double straps.
It was styled by Priyanka Kapadia Badani with an mermaid-inspired shape skirt. For a fit and flare effect, it had a ruched back and a bias cut towards the hem.
Accessories And Makeup
Janhvi's elevated the look with conch shell earrings to bring out the essence of the ocean's world.
Her glam look included cascading hair with mermaid waves, wispy eyelashes, and pink and lilac eye makeup, rouged cheeks, pink highlights, and glossy lips.
If you missed her mermaid look, you can see it here and be instantly transported to the magical world.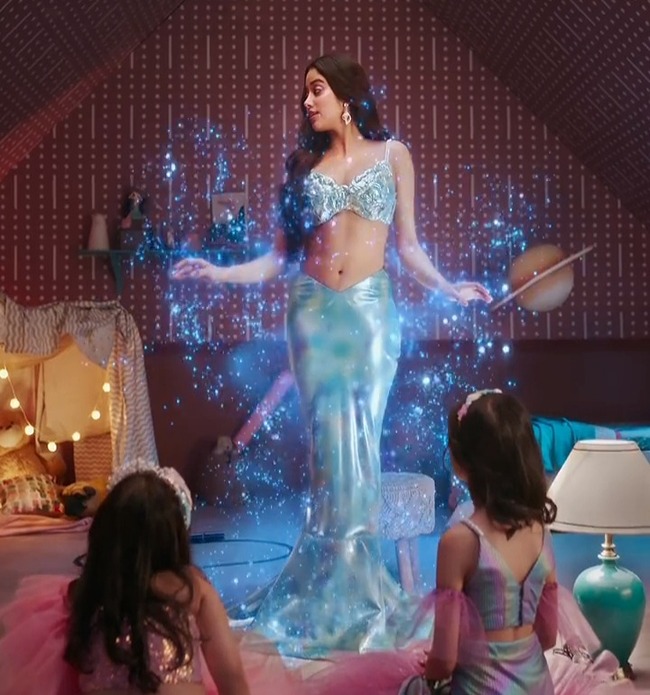 On Professional Front
Janhvi Kapoor was most recently seen in the film Mili.
The actress is currently preparing for Bawaal, in which she will co-star with Varun Dhawan, and Mr and Mrs Mahi, in which she will co-star with Rajkummar Rao.
She is set to make her Telugu debut in NTR30 alongside RRR star Jr NRR.