Sushmita Sen Seen With Ex-Boyfriend, Rohman Shawl: Deets Inside!!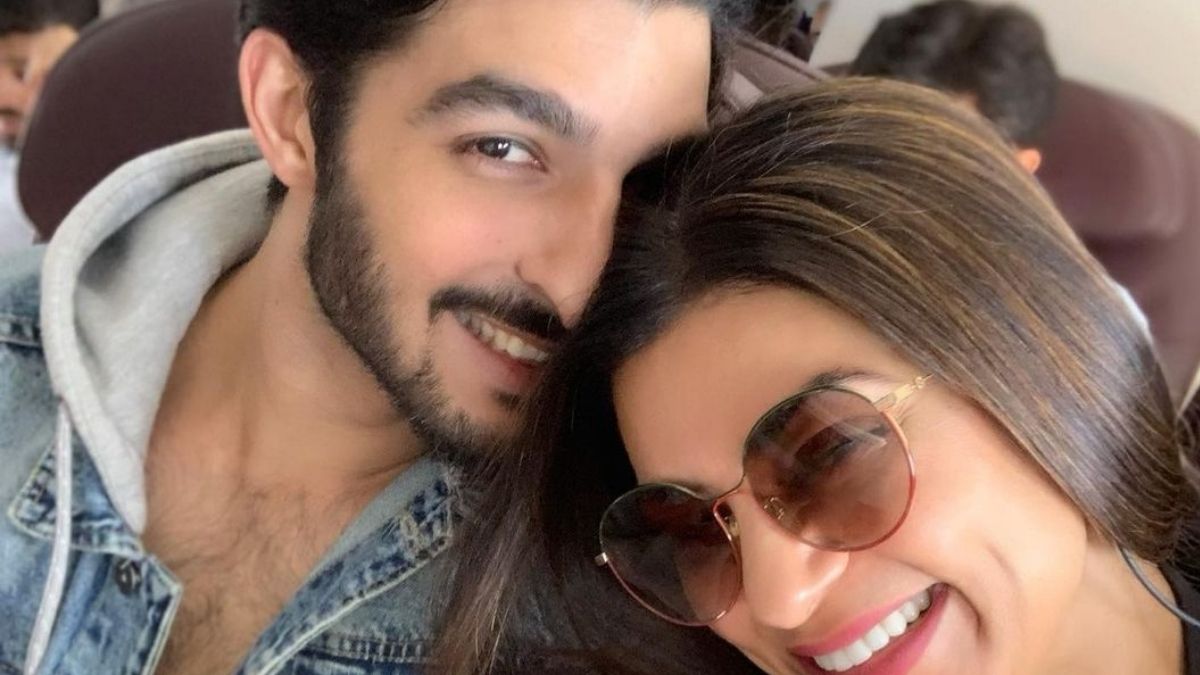 Bollywood actress Sushmita Sen and Rohman Shawl have broken up. Both ended their relationship in the month of December. During this, Sushmita Sen shared a post and informed the fans about her breakup. Sushmita had told that both of them are now friends. This post undoubtedly surprised the fans. But even after the breakup, Sushmita and Rohman Shawl are being spotted together. In the past, it was claimed that both of them had a party together. At the same time, now both were seen roaming in the car together for the first time after the breakup.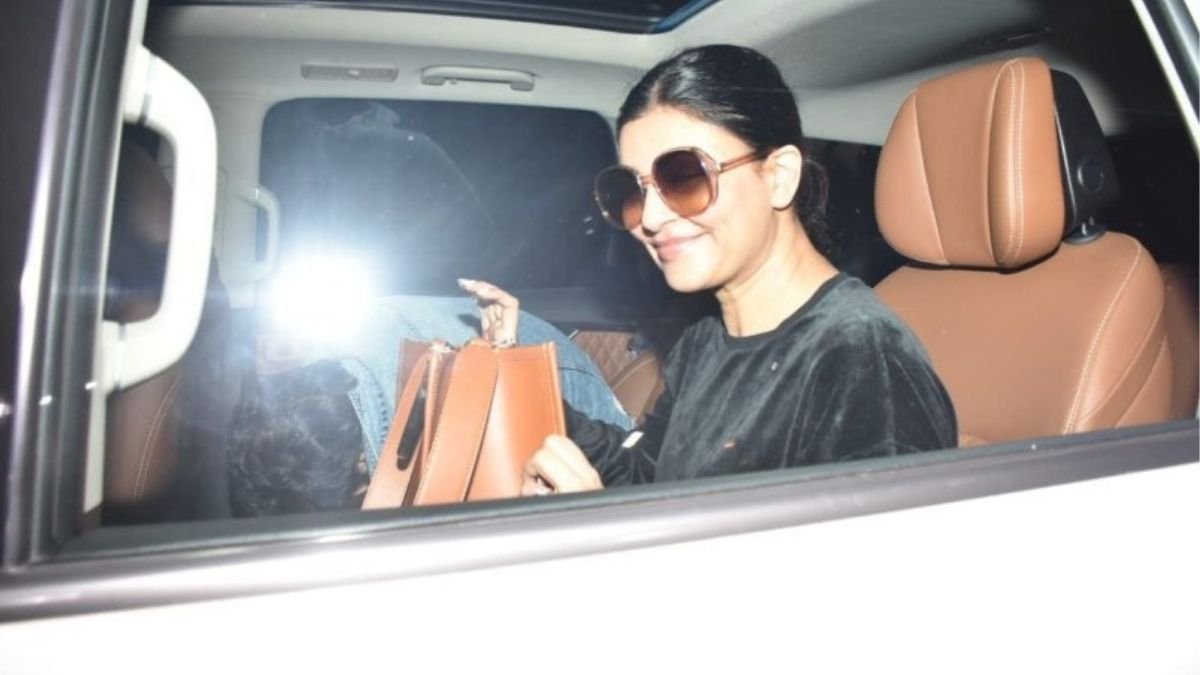 Last night, Sushmita Sen was spotted by the paparazzi with her ex-boyfriend Rohman Shawl. During this, both were riding in a car. The special thing about this occasion is that Sushmita Sen was of course normal after seeing the paparazzi but Rohman Shawl was seen hiding his face.
Actually, many pictures of this occasion of Sushmita Sen and Rohman Shawl are going viral on social media. It can be seen in these pictures that Sushmita and Rohman are sitting in the same car. The people present their were stunned to see this act of Rohman.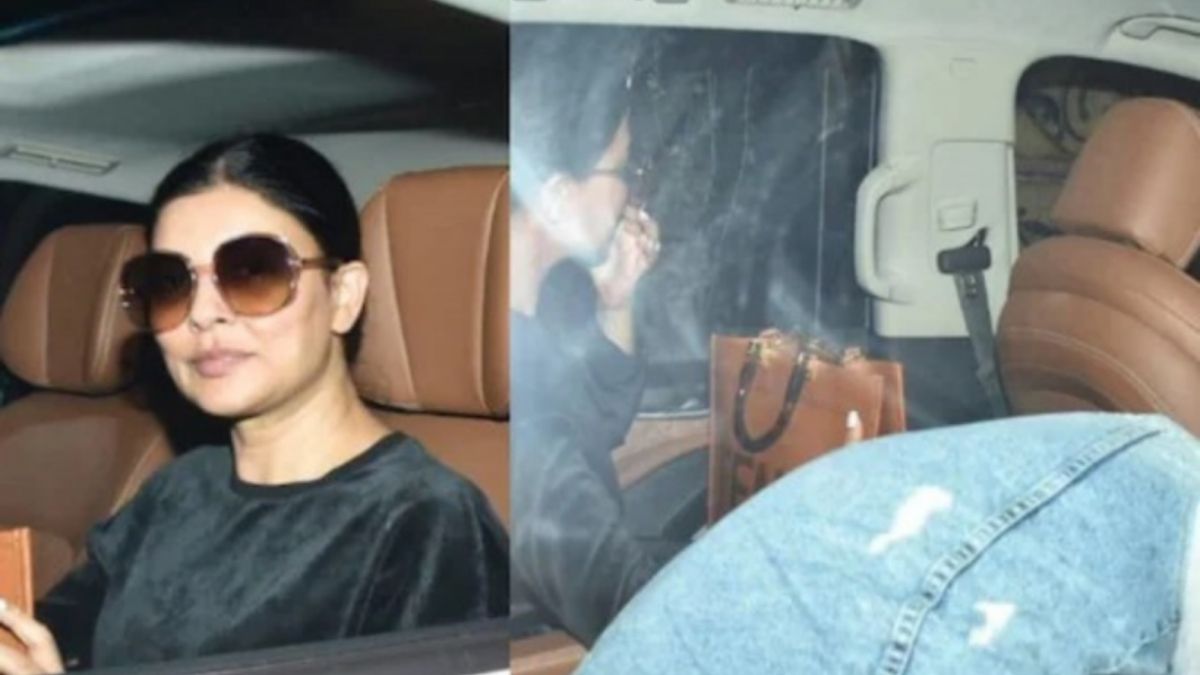 Talking about the outfit, Sushmita Sen carried a black dress. She had tied her hair and wore goggles over her eyes. At the same time, Rohman Shawl can be seen hiding himself in a denim jacket. However, no one understood the reason behind Rohman hiding his face.
According to a report, Sushmita had met Rohman Shawl under her building after claiming their breakup. The conversation between the two went on for a long time. Sushmita and Rohman were seen in a very friendly way. It was also claimed in this report that both had reached their common friend's party in the same car.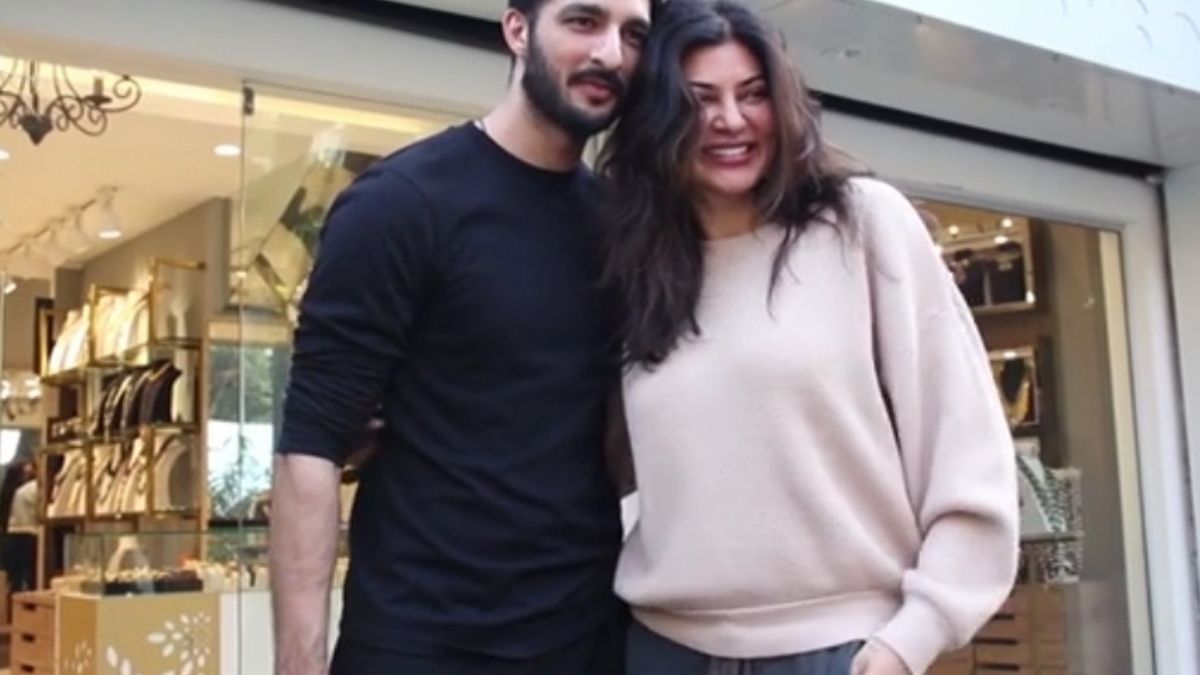 Sushmita Sen and Rohman Shawl's relationship started in 2018. Sushmita is 15 years older than Rohman but despite this, there was never any problem in their relationship. But in December 2021, Sushmita Sen announced her breakup by sharing a post. He wrote, "Our relationship started with friendship. we will be friends. This relation is coming to an end but the love remains intact".