Sussanne Khan Tests COVID Positive, says 'Omicron Has Entered My Immune System'
The threat of Omicron, a new variant of the COVID-19, has spread throughout the country. Every day lakhs of people are falling prey to this pandemic. Now the name of Bollywood's famous and veteran actor Hrithik Roshan's ex-wife Sussanne Khan has also been added to this list.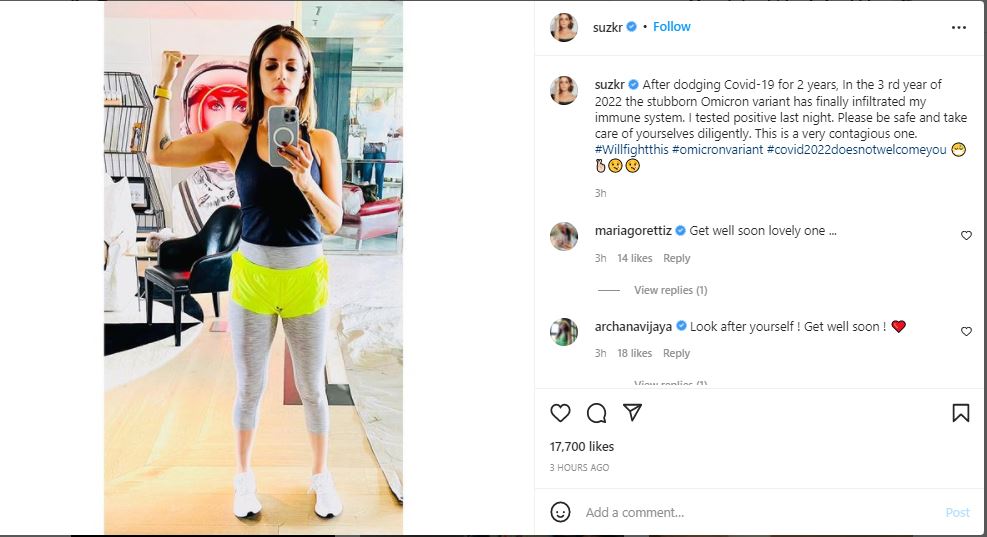 Sussanne herself gave out the news of her contracting COVID. She shared a picture of from the days of her working out in a gym costume. In this post, she wrote about how she managed to recover from the early variants of COVID-19, and again got infected by the Omicron variant. She wrote, "After dodging Covid-19 for 2 years, in the third year of 2022, the Omicron variant has finally entered my immune system. I tested covid positive last night. Please stay safe and take care of yourselves. It is a very contagious one."
She is generally very active on social media and often shares special pictures and videos to stay connected with her fans. Her post to share the news about COVID-19 infection is gaining a lot of traction across social media platforms. Social media users including fans are commenting and wishing her a speedy recovery.
On January 10, Sussanne Khan also congratulated her ex-husband, Hrithik Roshan, on his 48th birthday. She called him an "amazing dad."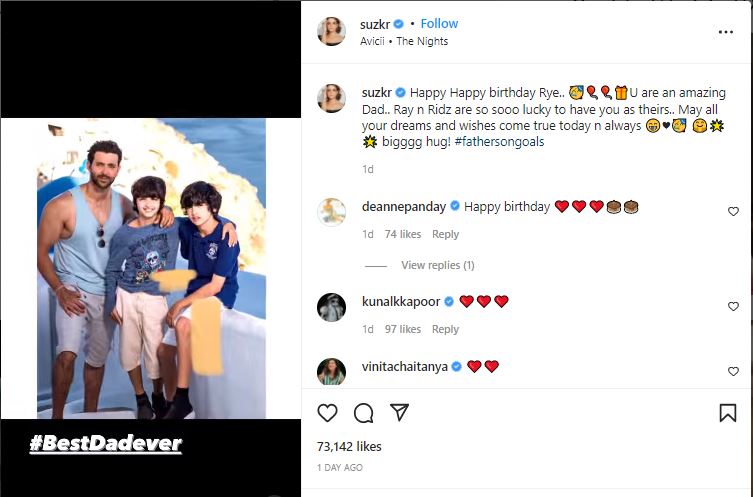 Sussanne also shared a video on her Instagram, in which Hrithik Roshan was seen having a happy moment with his two sons. Sharing this video on Instagram, she wrote, "Happy birthday Hrithik… you are an amazing father. Ray Ann Ridge is very fortunate to have a father like you." She further wrote, "May God fulfil all your dreams and wishes today and be happy always."