Tamannaah Bhatia's recent hot appearance served major fashion goals. Continue reading to get a closer look at her sexy ensemble!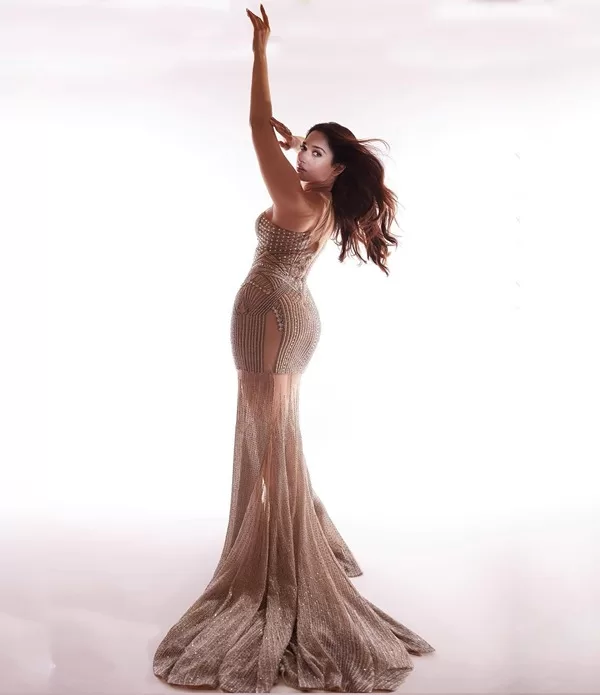 Tamannaah Bhatia is a total beauty who can pull off any look flawlessly. Whether she is wearing a saree or a red carpet gown, the diva knows how to turn heads with her impeccable sense of style. She is very active on social media, and her instagram bursting with stylish looks are a goldmine of fashion inspiration for all of her fans.
Tamannaah Bhatia served up a stunning sartorial moment with a fashion photoshoot in which she wore a vintage Falguni Shane Peacock sheer embellished gown. She wore this outfit, pulled it off effortlessly, leaving us in awe of her impeccable taste.
Tamannaah Bhatia arrived for a special red carpet event with her new look, the actress brought Hollywood's latest trend of vintage fashion to Bollywood. If you want to make an impression at your next big event, take a cue from Tamannaah and wear a gown that exudes boldness and beauty.
Tamannaah has repeatedly demonstrated her ability to slay any outfit with her style. The actress wraps herself in the stunning gown that flatters her curves while exuding confidence and grace, her natural beauty shines through the simplicity of her attire and she absolutely steals the show.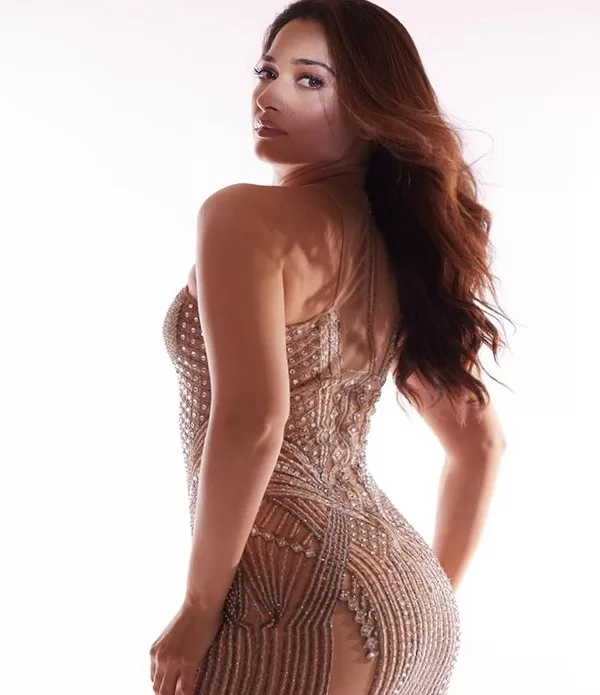 Tamannaah's style demonstrates that sometimes less is more. Take note, fashionistas. She recently demonstrated how to rock the gown like a pro. Scroll down.
Outfit Details
Tamannaah Bhatia worked with stylist Chandini Whabi to bring back a spectacular Falguni Shane Peacock gown from the archives for a popular award ceremony. The almost naked blush pink silhouette had a jewel-toned shimmer, embellished sequin bodice and a see-through fabric detail with a floor-length trail.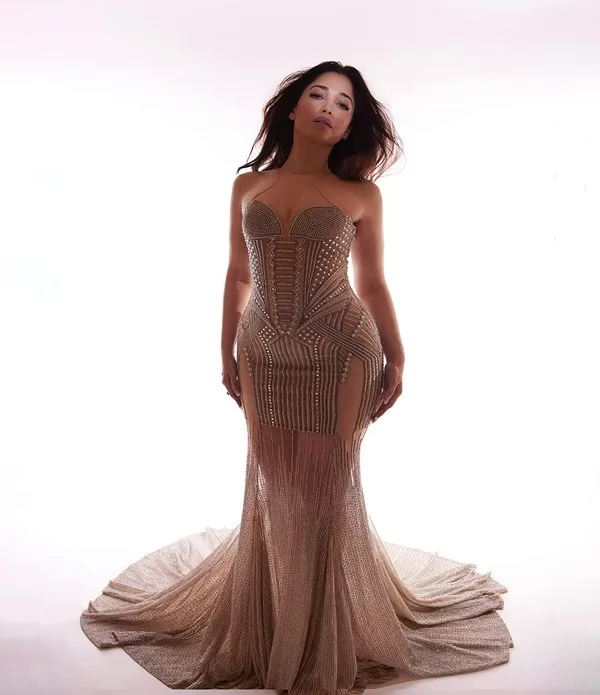 The halter neckline with a shimmering bodice detail was a nod to the naked dressing trend. Bhatia's gown, which was inspired by vintage fashion, had thin, curled-up edges. Her fabric trail ended with an overlay of mukaish and crystal embellishments. The Swarovski-encrusted gown was ideal for special occasions and an ode to minimalism.
Accessorised The Look
Tamannaah Bhatia's gleaming ensemble was completed with no additional accessories to let the gown speak for itself. She also worked around her messy hair and curled the ends for a romantic look.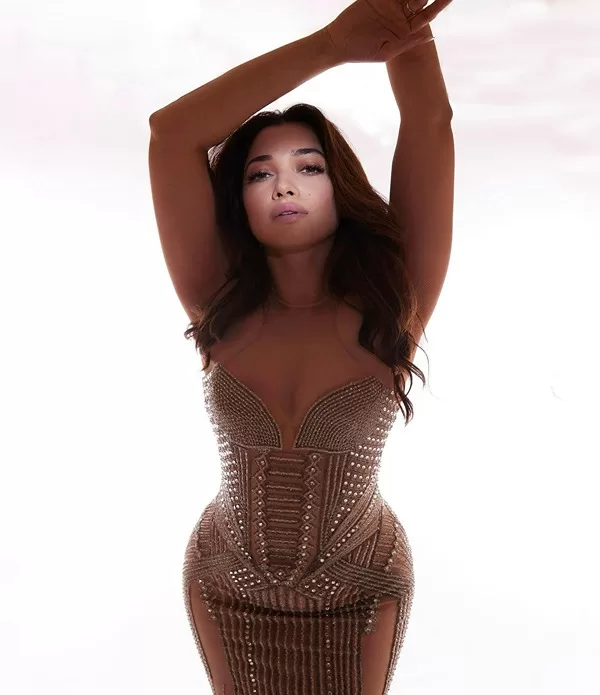 Makeup
Tamannaah Bhatia went for a dewy, minimal glam look, with shimmery eyes, an almost invisible pink lip colour, and fuller lashes. What we liked about Bhatia's red carpet look was that she chose to style an old, archival piece rather than chasing after the latest trends.