The Shark Tank India Judges Reunite During Aman Gupta's Younger Daughter's Birthday Celebration
Shark Tank India was a program that supported start-up concepts proposed by young people. On December 20, 2021, it made its debut. In the competition, aspiring Indian company owners presented their business plans to a panel of judges, who were investors. They made an effort to get them to contribute money to their company. Vineeta Singh, Aman Gupta, Anupam Mittal, Namita Thapar, Ashneer Grover, Ghazal Alagh, and Peyush Bansal were the sharks of Shark Tank India season 1. For the first time, these judges worked together, and they got along well on the programme.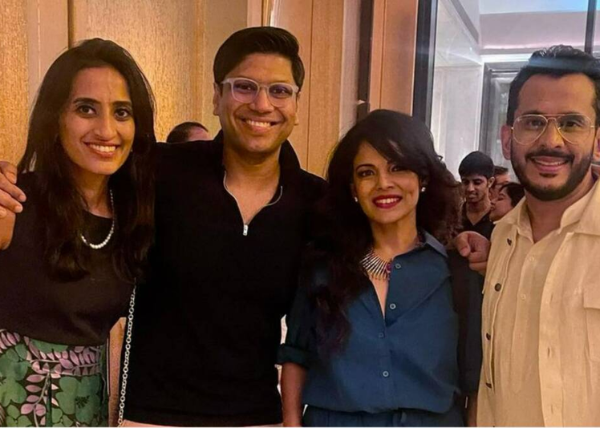 These judges maintain contact with one another and have a tremendous sense of camaraderie even after the performance. At Aman Gupta's daughter's birthday party, the sharks just reunited. The Shark Tank India judges underlined their presence at the event that Aman held for his younger daughter's birthday in order to make it special. With his buddies Shikhar Dhawan, Peyush Bansal, Vineeta Singh, Namita Thapar, and others, Aman posted some entertaining photos from the party on his Instagram account.
Namita Thapar of Emcure Pharmaceuticals posted images from the birthday party, when the four pals were photographed together. "Shark reunion (Aman's daughter Miraya's birthday party!)," Fans were disappointed to not see Ashneer Grover in the photos, but the co-founder of BharatPe wished Aman's daughter in response to Namita's tweet. He wrote, "Happy B'day – we missed this one!"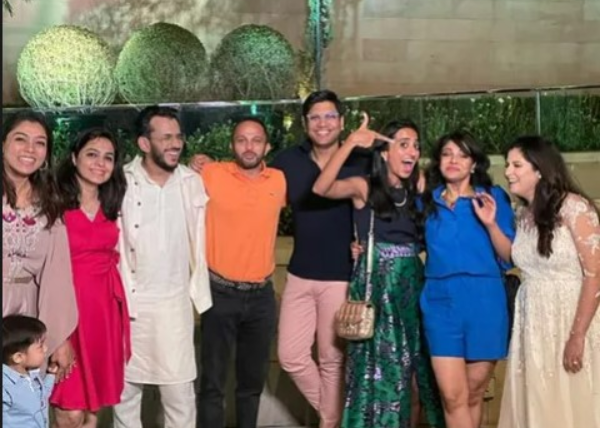 Speaking about Aman, he is a successful businessman who is wed to Pia Daggar and the happy father of two girls. He was a judge on India's most innovative show, Shark Tank India, and then became the co-founder and CMO of boAt. He is also well recognised for his love of Bollywood, and on his Instagram account, you can see videos of him recreating some well-known Bollywood sequences.
Based on the international franchise Dragons' Den, Shark Tank India featured business owners pitching their ideas to a panel of seven investors, who determined whether to fork over money in exchange for a part in the firm. Following an incredible first season, Sony TV announced the second round in May and invited presentations from aspiring business owners. Rannvijay Singha hosted the first season of the programme.