Tirunelveli Theatre Appeal For Free Screening Of Rocketry To School Students, Deets Inside!!
R Madhavan's film Rocketry: The Nambi Effect is being liked by the critics as well as the audience. Madhavan made his directorial debut with this film. The film, based on the life of popular scientist Nambi Narayanan, has also received good response at the box office. This biopic tells the story of rocket scientist Nambi Narayanan being accused of sedition and his coming out of it.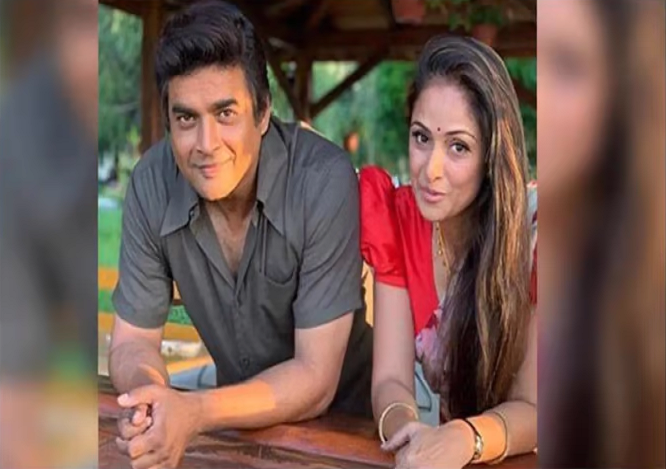 Rocketry: The Nambi Effect
Since the film deals with rocket science, which could prove to be a great lesson for the next generation, a popular theater in Tirunelveli, Tamil Nadu has requested the district management to conduct free screening of 'Rocketry' to school students. Madhavan has thanked this initiative of the theater as soon as he got information about this. Madhavan expressed his happiness by posting a screenshot of a tweet from the theatre. He wrote, 'I am getting very emotional. Thank you Mr. Ram.'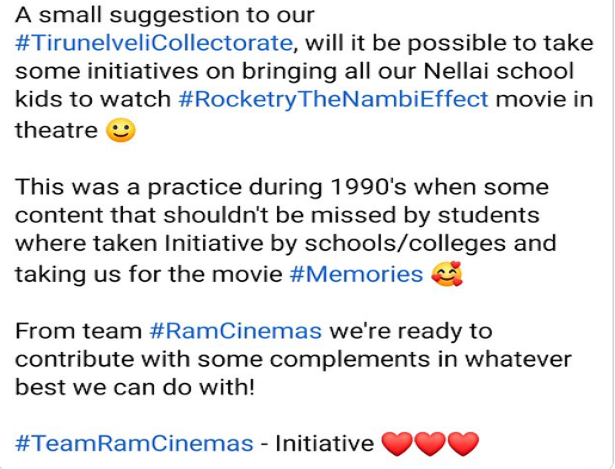 Theatre Appealed For Free Screening
Significantly, in the 1990s and early 2000s, films based on the achievements of Mahatma Gandhi and the late Tamil Nadu Chief Minister Kamarajar were shown to the younger generation. Now after a long time, once again a request has been made to show a film to school children again.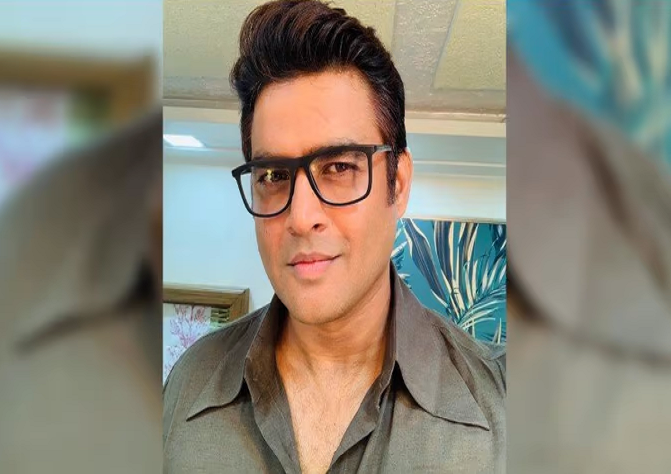 Rocketry: The Nambi Effect
Earlier, South Superstar Rajinikanth had praised Madhavan fiercely after watching the film. He had shared a note on Twitter in which he appealed to the people to definitely watch the film. He had said that this film should be seen by everyone, especially the youth. Along with this, he also thanked Madhavan for making this wonderful film. Let us tell you that this film is doing better than expected at the box office. The film has done a total business of more than 8 crores till now.