Tollywood Actress Swastika Mukherjee Becomes Victim Of Netizens' Sarcasm Due To Her Body; Check Out!
When one hears the name, Swastika Mukherjee, the image of a charming, beautiful, and very talented woman comes to mind. Even after turning 40, she remains as beautiful and vivacious as ever. She has sharpened her performance more than before. She stands beside the truth. She is brave enough to speak the truth. She is quite a famous actress in the industry because of her straightforwardness.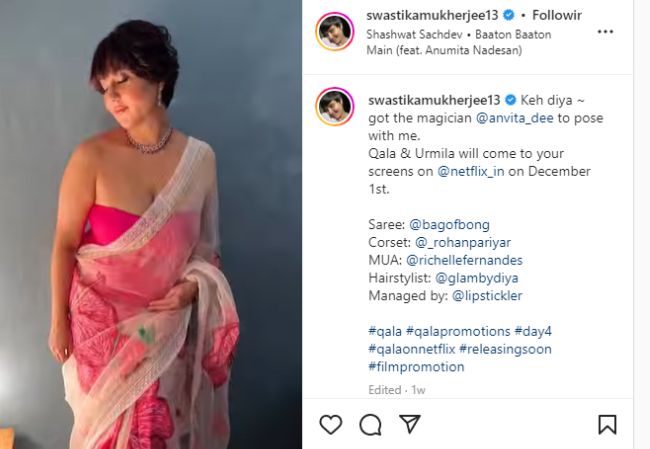 On the one hand, her performance is as eye-catching. On the other hand, her style statement is quite attractive to the audience. She is always trending on social media. Various news about her becomes the news headlines. Swastika Mukherjee has recently gone viral again on social media with a completely different look.
Recently the actress shared a reel video from her Instagram account. She was seen wearing a white transparent organza saree. There was white net embroidery on the edge of the saree. The saree had a pink floral print all over. Swastika wore the saree over a pink deep-neck corset.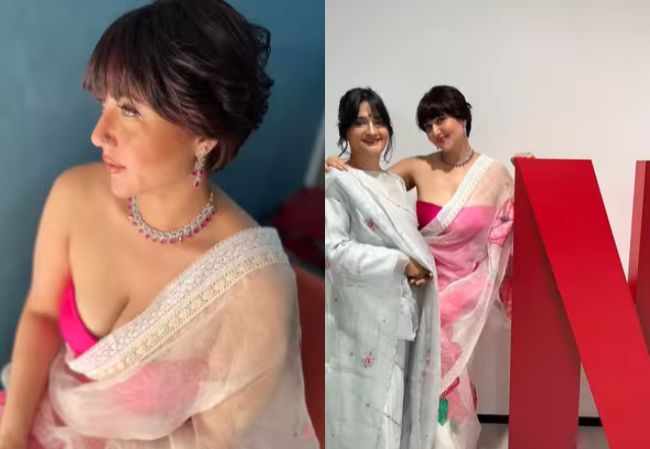 She wore a white-pink stone studded choker around the neck. She had a matching pendant in her ears. The actress looked gorgeous with light makeup. However, due to the deep-cut neck blouse, the actress' breasts are exposed quite clearly. Due to this, the actress has to be subjected to the sarcasm of the netizens on social media.
Netizens commented in Bengali. They translated as, "Like porn stars," "If you don't do this, how will you earn money every day" etc. Earlier, the actress had to be a victim of body shaming many times. But the actress did not listen to them.