Trouble In Paradise: Jennifer Lopez Seemingly Snaps At Ben Affleck At Grammy Awards; Check Out!
JLo and Ben Affleck know how to make headlines, whether it's with their lovey-dovey post-marriage photos or certain unintentional videos and photos that seem to imply there's trouble in that marital paradise.
A video of the actor enjoying it with a straight face is now going viral on social media, and netizens are reacting to it.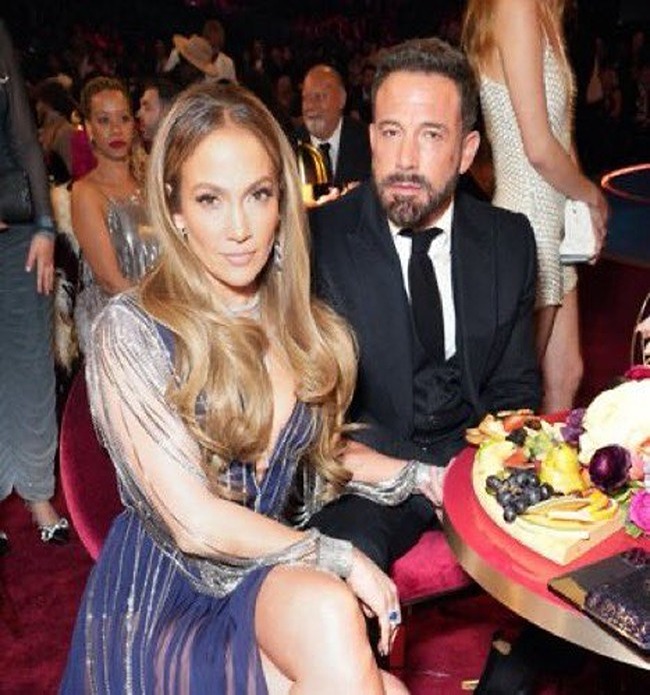 Users on social media believe they only saw the couple have a slight lovers' spat before attempting to make amends when they realised the camera was on them. Or, at the very least, Jennifer Lopez did, as she attempted to laugh at Noah's joke while Affleck wore a grumpy expression!
Jennifer Lopez and Ben Affleck never miss an opportunity to give their fans around the world couple goals.
The couple married last year in an intimate lavish ceremony, and since then, all of their public appearances have been filled with PDA.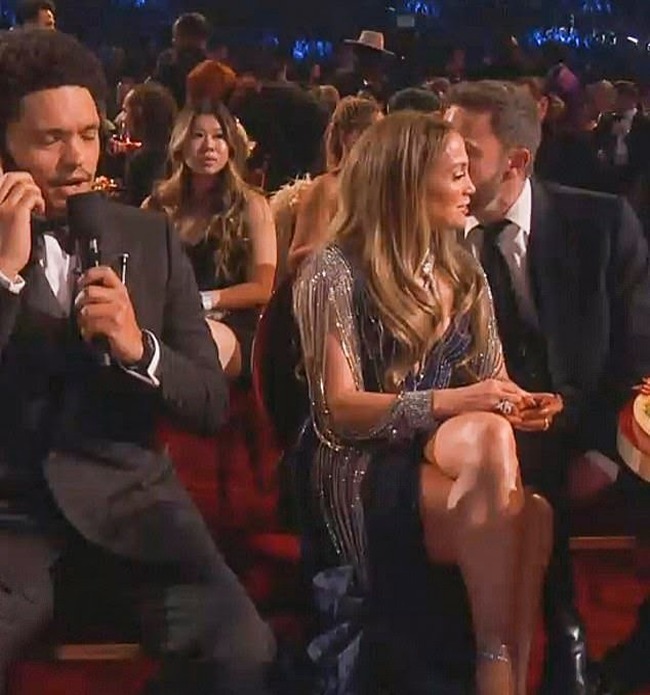 JLo wore a bejewelled Gucci gown to the prestigious event ceremony, setting the red carpet ablaze with her extraordinary fashion affair.
The Grammys 2023 were a star-studded affair, with some of the biggest names in attendance, including Beyonce, Taylor Swift, Lizzo, and Harry Styles.
Returning to the subject, a video of Jennifer Lopez and Ben Affleck attending the Grammys 2023 is going viral, with the actor enjoying it with a straight face and netizens having some of the best and most hilarious reactions to it.
Lopez and Affleck, who is frequently seen in public looking strained and angry, were seen exchanging tense words during the ceremony, right as host Trevor Noah sat down next to them.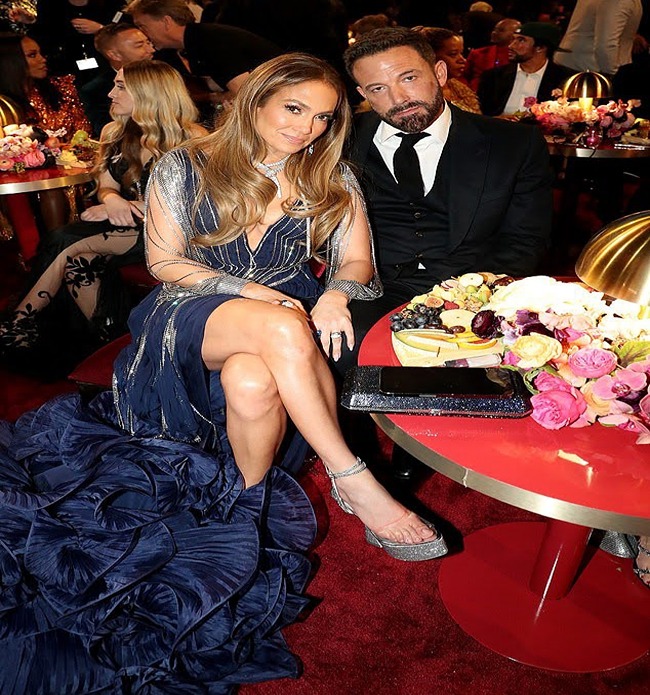 'Stop,' Lopez says. 'Appear friendlier. 'You appear to be motivated.' Affleck responds, "I might."
The couple's conversation was transcribed by a lipreader hired by DailyMail.com.
It came after Affleck was caught on camera angrily confronting Lopez at the premiere of her film, Shotgun Wedding, on January 18.
Lopez remains calm as a red-faced Affleck challenges her. She refuses to respond to his aggressive posture, which irritates him even more.
Affleck began by whispering into the ear of his six-month-old wife, only for her to jerk away and appear to snap at him in response. He frowns, straightens his vest and his posture, and it quickly dawns on them that they have been caught on camera.
Frosty-faced Lopez attempted to conceal the incident, despite her husband's vacant expression throughout the evening.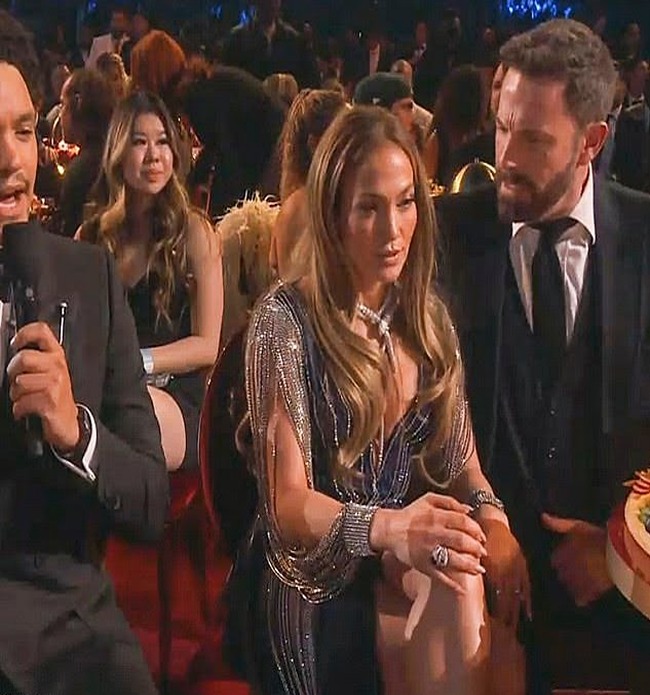 Checkout How Netizens React
'Jennifer Garner at home eating popcorn like…. 'Girllllllll he's your problem now,' said one.
'The Grammy producers are so messed up for this, but I love it,' said another.
'Her Facial expression when she have seen the camera lol,' someone else said.
Lopez gushed about Affleck on Monday, posting highlights from their Grammy night.
'Always the best time with my love, my husband,' she wrote in the caption.
Checkout The Viral Video 
What is J Lo saying? Jlo and Ben Affleck at the #GRAMMYs Where are my lip readers at?! #jlo #BenAffleck pic.twitter.com/NVJt3yQpFL

— A M A N D A (@BasicCaliBetch) February 6, 2023
'Thank you to whoever keeps cutting to Ben Affleck as he gets more and more exasperated,' one amused viewer wrote.
A user on Instagram posted a comment on Jennifer Lopez and Ben Affleck's social media video, "Ben is on that Kanye mode."
"He makes me laugh," said a third user. He is most likely an introvert. Nothing is wrong with that."
"Geez!!! Please leave Ben alone!!! It's just not his style! "Perhaps he should tell her!" a fourth user suggested.