Ultimate Travel Bucket List: 20 Things To Do Before You Die; Check It Out
BY: SHALINI BHARDWAJ
We are born on a planet that is full of wonders. It goes without saying that life is short and it is never too early to start a list of incredible things to do in your lifetime and make the most of your time on earth. There are the 20 most unforgettable things to do before you die. That exhilarating, thrilling, and mesmerizing experience of the moment will enable you to appreciate the fullness of your surroundings and remain with you throughout your lifetime.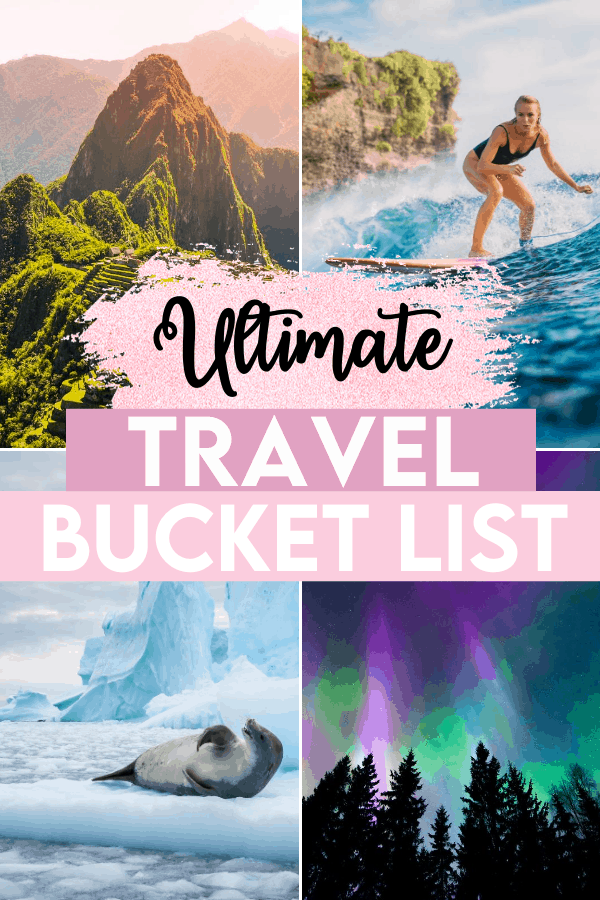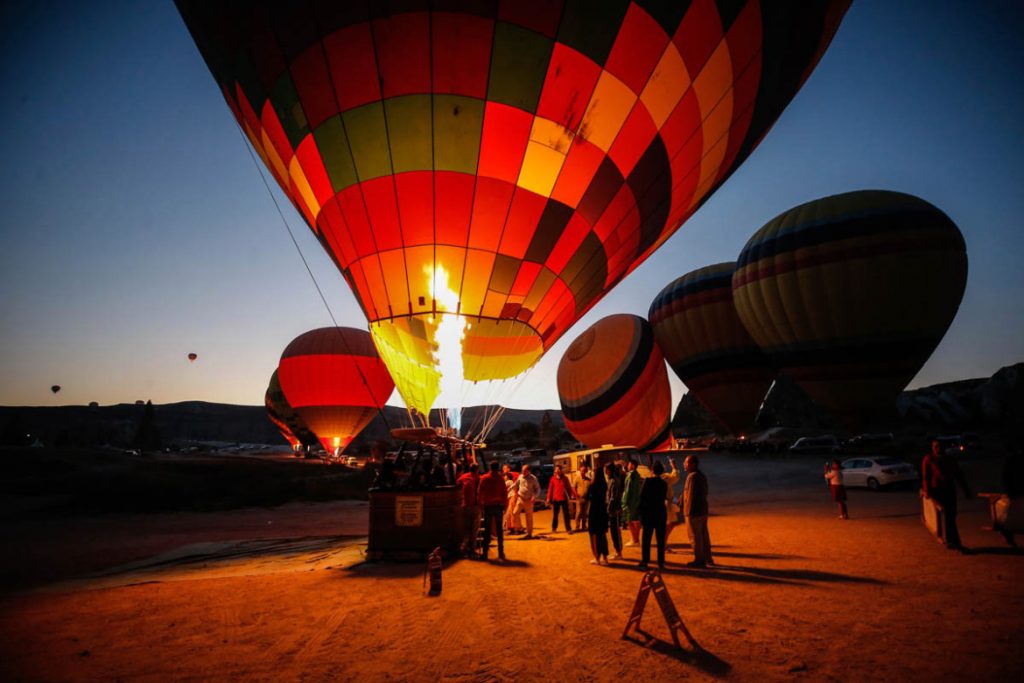 Ride in a hot air balloon: A hot air balloon ride is an incredible, peaceful, and majestic experience. Take a ride and glide through the air at low and high altitudes.
See the underwater world: Explore the serene, mysterious, and wonderful underwater world by scuba diving. While there are many places in the world to grab scuba gear, Australia's great barrier reef is the ultimate destination.
Walk along the great wall of China: Great wall is an unforgettable sight. Take a walk along with one of the most impressive architectural feats, stopping at scenic spots that overlook flowing rivers and view precious historical relics.
Swim with whale sharks in Cancun: In Mexico, a boat ride from Cancun will take you to a place where you can swim with several of the largest fish in the world. Don't scare, these fish are gentle giants and pose no risk to humans.
Explore the ancient ruins of Petra in Jordan: The fabled site of Petra is simply awe-inspiring. This rock-carved Nabataean city has ornate facades and classical architecture. There are 30 incredible sites including temples to tombs to elaborate buildings.
Go on an African Safari: Going on safari in Africa is an unforgettable experience that offers an exciting mix of wildlife adventure, unique cultural encounters, and spectacular scenery.
Visit the Taj by moonlight: The world's most beautiful building gleams like a polished diamond and shimmers with life during the full moon. The love and sadness embodied by Taj are most palpable under the full moon.
Ride helicopter over a volcano in Hawaii: Flyover an active volcano in an open-door helicopter ride and feel the heat radiate. While you are riding, there is nothing but 500 feet between you and this natural wonder of the world.
Do Bungee jumping: This activity involves jumping from a tall and fixed structure while connected to a large elastic cord. Gather courage, feel vertigo, calm the nerves and jump.
Stay in a heritage hotel: Witness the erstwhile glory of the royal era by staying in a heritage hotel. Relish the architecture, pristine glory and royal treat.
Float in a dead sea: This deepest hypersaline lake in the Jordan rift valley is a buoyant wonderland where bathers float effortlessly upon the glass-smooth surface. Apart from this, its mineral-packed water can heal many ailments.
See the Northern lights: These lights are mind-blowing atmospheric luminescence during the winter months. A natural multicolored show in which the night sky is suddenly lit up with a wondrous glow that twists and swirls up like a heavenly lava lamp. From Norway to Iceland there are many incredible destinations to catch Aurora's mesmerizing colors.
Ride a roller coaster: If you have never ridden one, do experience a few seconds of adrenaline spiking, intestine twisting thrills of a roller coaster. It's truly an exhilarating and breath-taking experience.
Trek to Mount Everest base camp in Nepal: At 17, 600 feet high the trek to Mount Everest camp is a challenging but attainable adventure. Come here and encounter the legendary mountain by way of a journey to the Khumbu valley, spectacular Buddhist monasteries, timeless Sherpa villages, and unique wildlife.
Dogsled through the Alaskan forest: The strenuous Iditarod sled dog race in Alaska is a 1,150 miles journey across the rugged wilderness through snowy terrain at rapid speed. Apart from rushing thrill it also provides an opportunity to learn about ancient means of transport.
See the pyramids of Giza: Getting up close and personal with these ancient monuments gives an overwhelming impression which is unforgettable. Because of the magnitude of their age and size, their elemental form and compelling triangular silhouettes, Pyramids of Giza are simply magical.
Listen to Opera by a famous Opera singer: Opera performed live is a uniquely thrilling experience. The range and vulnerability of the human voice, make opera an art form that is closest to expressing pure emotion.
Paint the town red at La Tomatina, Spain: Indulge in childhood fantasies by joining the world's biggest food fight where thousands of people fight an innocent battle using tons of overripe tomatoes. This festival is held in Bunol on last Wednesday of August.
Travel the Trans- Siberian Railway: This is the World's longest continuous rail line which crosses eight time zones between Moscow and Vladivostok. Traverse one-third of the globe enjoying the scenery from the window of your train car.
Watch wrestling practice at a Sumo stable in Tokyo: Understand the intensity of this sport by coming close and personal at sumo wrestling practice in Tokyo and have one of the best cultural experiences.
 So now it's high time to gear up, ditch your comfort zone, and get some of these amazing experiences under your belt while you can.