Vanessa Hudgens, Ex Austin Butler Has Viral Run-In At Vanity Fair Oscars Party; Checkout Viral Video!
On March 12, Vanessa Hudgens and Austin Butler had a surprising run-in after the 95th Oscars After Party.
Three years after their split, the ex-couple was spotted outside Vanity Fair's annual celebration, which was hosted at the Wallis Annenberg Center for the Performing Arts in Beverly Hills, California.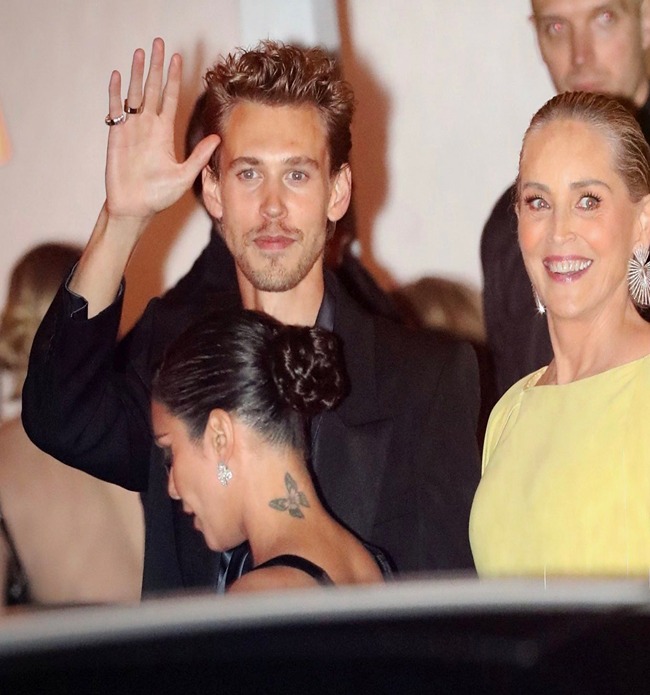 Butler can be seen waving to fans in one snap as Hudgens walks by him and actress Sharon Stone.
When she passed by Butler at the Vanity Fair Oscars afterparty, the actress was captured on camera glancing down at her phone, possibly in an attempt to avoid eye contact with her former Ex Austin Butler. Butler was standing next to Sharon Stone outside the fancy event in Beverly Hills at the time.
When she ran by him and hurried away without saying anything, the "Elvis" star appeared to cast a look in Hudgens' direction. It's unknown whether the couple, who dated from 2011 until 2020, talked inside the gathering.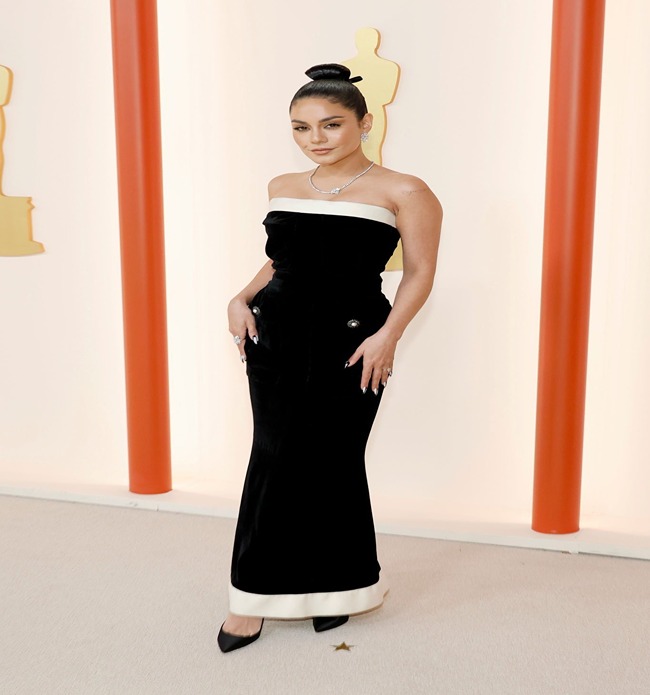 After nearly nine years of dating, the High School Musical alum who co-hosted ABC's Oscars pre-show and the Elvis actor who was nominated for his first-ever Academy Award called it quits in January 2020.
Their brief Oscars encounter is really a full circle event, since Butler was in Australia filming the Elvis Presley movie for which he was nominated at the time.
Austin Butler and his lingering Elvis accent did not win Best Actor at the Oscars, but the actor received notice for his short reunion with the lady who decided he should play Elvis: his ex-girlfriend Vanessa Hudgens.
Butler attended the Academy Awards with his agency, but he photographed with his girlfriend of over a year, Kaia Gerber, at Vanity Fair's gala. "I've got my closest buddy here with me, who is also my agent," he said on ABC's pre-show, according to People. And because I owe my career to him, I wanted him to be at my side tonight."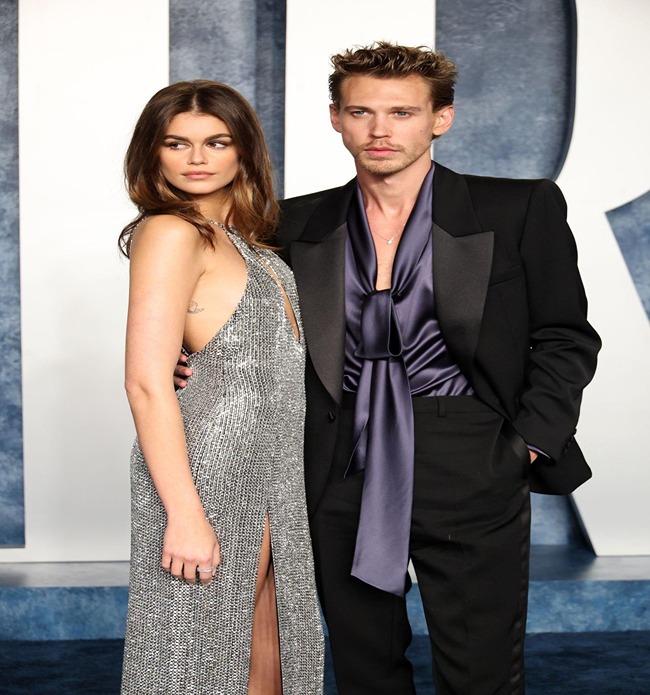 Hudgens just engaged Baseball player Cole Tucker. Hudgens and Butler dated for nine years before splitting up when Butler was filming Elvis. Butler first identified Hudgens as a "friend" who urged him to pursue the Elvis role, but he later changed his mind after internet outrage.
"That's accurate that my partner at the time, Vanessa Hudgens, urged me to portray Elvis," he replied in January when a reporter from the Los Angeles Times pressed him on it. Her clairvoyant moment was so special, and I owe her so much for believing in me after so many years together.
Butler had been criticized by trolls earlier that night for continuing to speak in his now-famous "Elvis" accent during the red carpet interview.
Hudgens, for her part, has been in a relationship with MLB player Cole Tucker since 2020, and the couple engaged last month.
Check out video below:
Austin Butler and Vanessa Hudgens' #Oscars run-in.

(🎥: @etnow) pic.twitter.com/79rhcPIAsw

— Pop Crave (@PopCrave) March 13, 2023
Butler has been dating the daughter of supermodel Cindy Crawford, Kaia Gerber since December 2021.