Vinay Pathak And Ranvir Shorey Starrer '420 IPC' Trailer Out; Premiering on 17 Dec
Zee5 is all set to premiere an all-new courtroom drama, '420 IPC' starring Ranvir Shorey, Vinay Pathak, Gul Panag, and Rohan Vinod Mehra in crucial roles.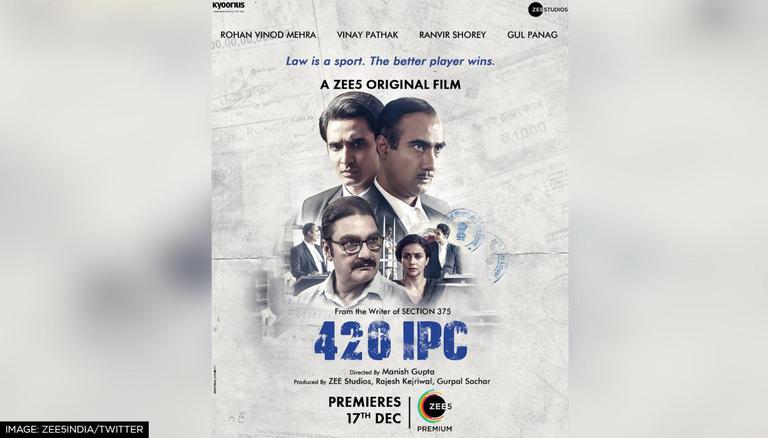 The 420 IPC trailer promised a thrilling experience as it saw Bansi Keswani being accused of theft, forgery and attempted bank fraud. Rohan Vinod Mehra takes on the role of Keswani's lawyer in the film and Ranvir will essay the role of a prosecutor. The trailer begins with Keswani's client being arrested in a Rs 1,200 crore scam. However, one thing leads to another and Keswani's bank records are also looked into and become subject to investigation.
Vinay Pathak says, "I believe in the power of good writing and that's what 420 IPC is. It's a tight script written by Manish Gupta with an edgy plot which will keep the audience hooked till the last frame. I play a simple family man, a chartered accountant, who finds himself in the midst of a scam. Please block the date – December 17 and watch this suspense drama on Zee5."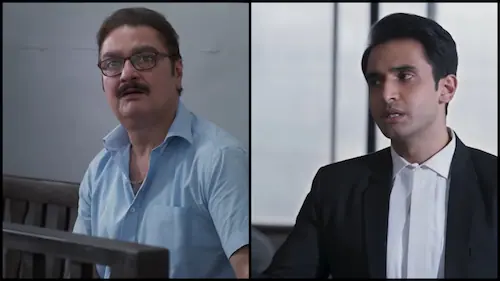 The film sees Keswani's lawyer try to fight his case and prove his innocence. However, the trailer makes viewers wonder if the chartered accountant is really a victim or a criminal. The film will be helmed by Manish Gupta and promises to be a thrilling courtroom drama. Pathak had earlier shared a poster of the film and also asked the audience through the caption if his character was guilty or innocent. He wrote, "Is a crook getting victimized, or a victim getting wrongly accused? A lot to unfold in this forgery case."