When Models Continue Walking The Ramp Despite Hailstorm Interrupts Dolce & Gabbana Outdoor Show In Italy
The unexpected circumstance during the recent Dolce & Gabbana fashion show in Arsenale, Venice, was the marble-sized hailstones. It rained down on the models, celebrities, influencers, designers, and others who were in attendance. Celebrities, influencers, and designers began screaming and scrambling for cover as the models walked down the runway.
A hailstorm threatened to transform the Dolce & Gabbana Alta Sartoria show in Venice, Italy, into a chaotic disaster. Everyone in the audience was scrambling around looking for protection as large hailstones fell from the sky. The models, on the other hand, remained calm in the midst of the turmoil and kept the show going. On social media, videos from the star-studded Dolce & Gabbana event have gone viral.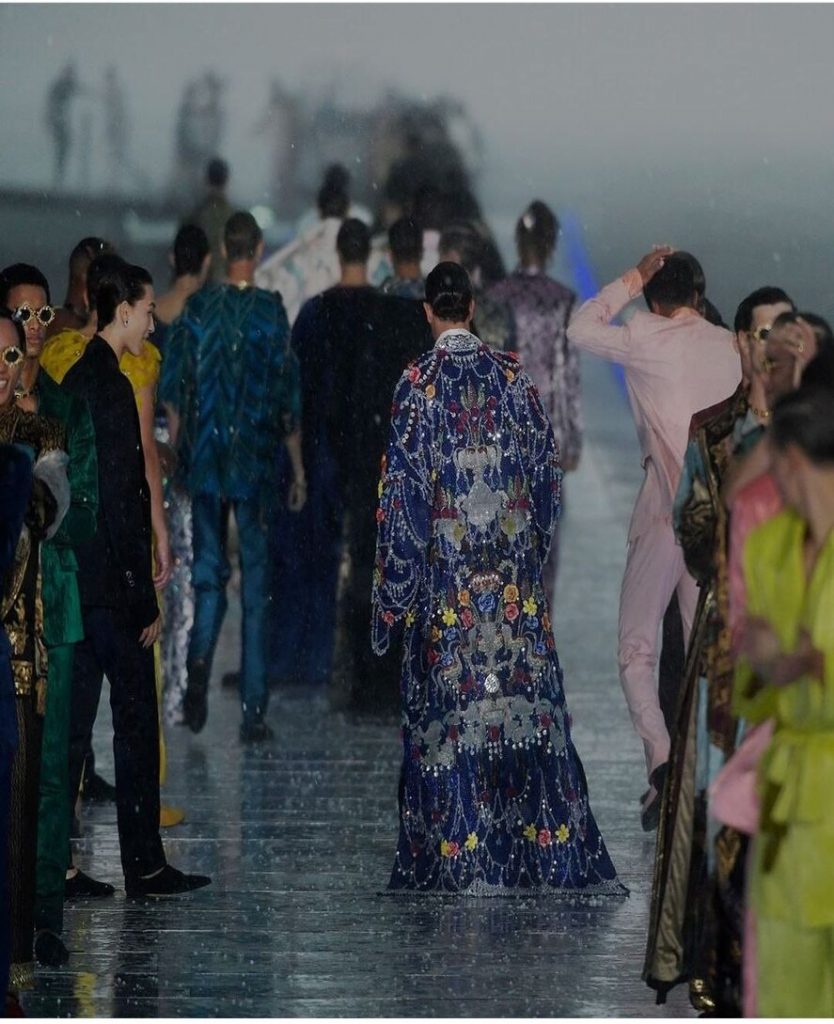 Clearly, the Dolce & Gabbana fashion show's show-stoppers were the models, who were indifferent and even seemed to enjoy going down the runway as the rain poured down. Dolce & Gabbana's official Instagram page afterwards posted a photo of the models having a good time in the downpour.  The models received a lot of acclaim for their poise as they confidently strolled down the runway.
Jennifer Lopez, Vin Diesel, Heidi Klum, Helen Mirren, Kris Jenner, Kourtney Kardashian, and Travis Scott were among the celebrities who took refuge behind umbrellas or turned their cushion seats into makeshift shields to avoid the massive hailstorm. Many people even took off their coats and jackets to build a tent-like structure.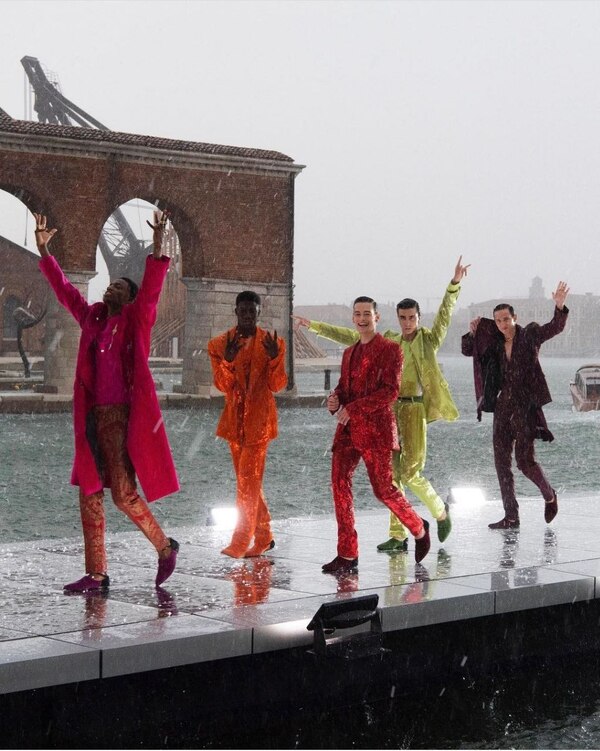 The Dolce & Gabbana team moved their show in Venice forward by one hour due to the bad weather. It didn't help much, though. Even the designers, Domenico Dolce and Stefano Gabbana, walked down the mirrored ramp on the waters with their hands over their heads for safety reasons, persuading everyone that the event must go on.