Why Does Bappi Lahiri Wear So Much Gold? Know The Weight And Price- Checkout!
Bappi Lahiri is called disco king in the music industry. His real name is Alokesh Lahiri. Bappi Lahiri is known for his music as well as his style of wearing gold. But what is the secret behind her wearing gold? Bappi Lahiri himself has told about this in an interview. He had told that he was very much influenced by some famous personality. After seeing them, he also did this to create his style. You will be surprised to know but the amount of gold Bappi da wears, his wife has more gold than that. This was revealed in the election affidavit given by him in 2014. He had told in that affidavit that how much gold do Bappi Da himself and his wife have? Bappi Da had contested from the Shrirampur Lok Sabha constituency on a BJP ticket.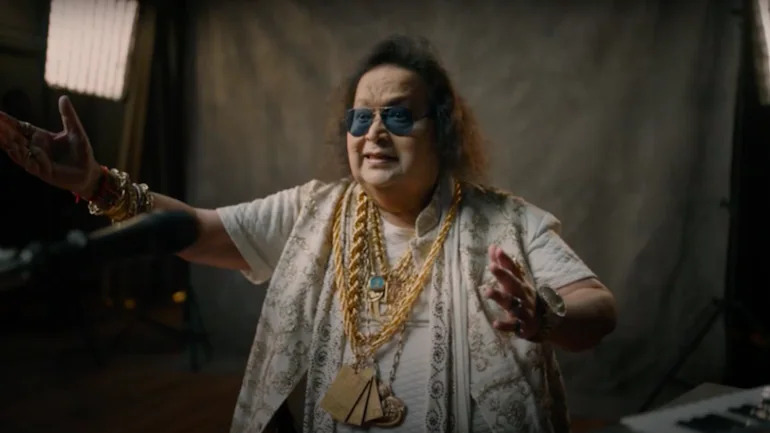 Bappi Da had told in an interview that he was very much influenced by American pop star Elvis Presley. Elvis used to wear a gold chain during his concerts. Bappi Da told in the interview that when I used to see Elvis, I used to think that when I become famous and successful, then I will create an image of myself like Elvis. Apart from this, he also considers wearing his gold very lucky. According to the election affidavit given in 2014, Bappi Da has 754 grams of gold and 4.62 kg of silver. It has been more than 7 years now, but it can be guessed that they must have increased this gold. According to reports, Bappi Da's net worth is more than 20 crores.


Talking about Bappi Da's wife, she has more gold. His wife Chitrani has 967 grams of gold and 8.9 kilograms of silver. Apart from this, he also has diamonds worth more than 4 lakh rupees. All this information was given by Bappi Da in his election affidavit. According to the affidavit given in 2014, the amount of gold that Bappi Da had would be worth more than Rs 35 lakh. Whereas when it comes to silver, it is more than Rs 2-2.5 lakh.